TCOP Commencement Ceremony
Columbia University Roone Arledge Auditorium Alfred Lerner Hall
2920 Broadway New York, NY, 10023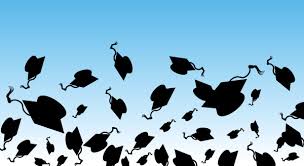 Commencement
Who:
Touro College of Pharmacy
When:
May 25, 2017, 3:00 PM
Where:
Columbia University

Roone Arledge Auditorium

Alfred Lerner Hall
2920 Broadway New York, NY, 10023
Join us for Commencement 2017!
Graduates should arrive at the Alfred Lerner Hall at 11 a.m.
The doors will open at 2:00 p.m. The seating for the ticketed guests will be at their choosing and on a "first-come, first-serve" basis. ‌
Contact Info