Yom Hashoa Presidential Lecture: Recovering Nazi Looted Art
LCM
75-31 150th St, Flushing, NY 11367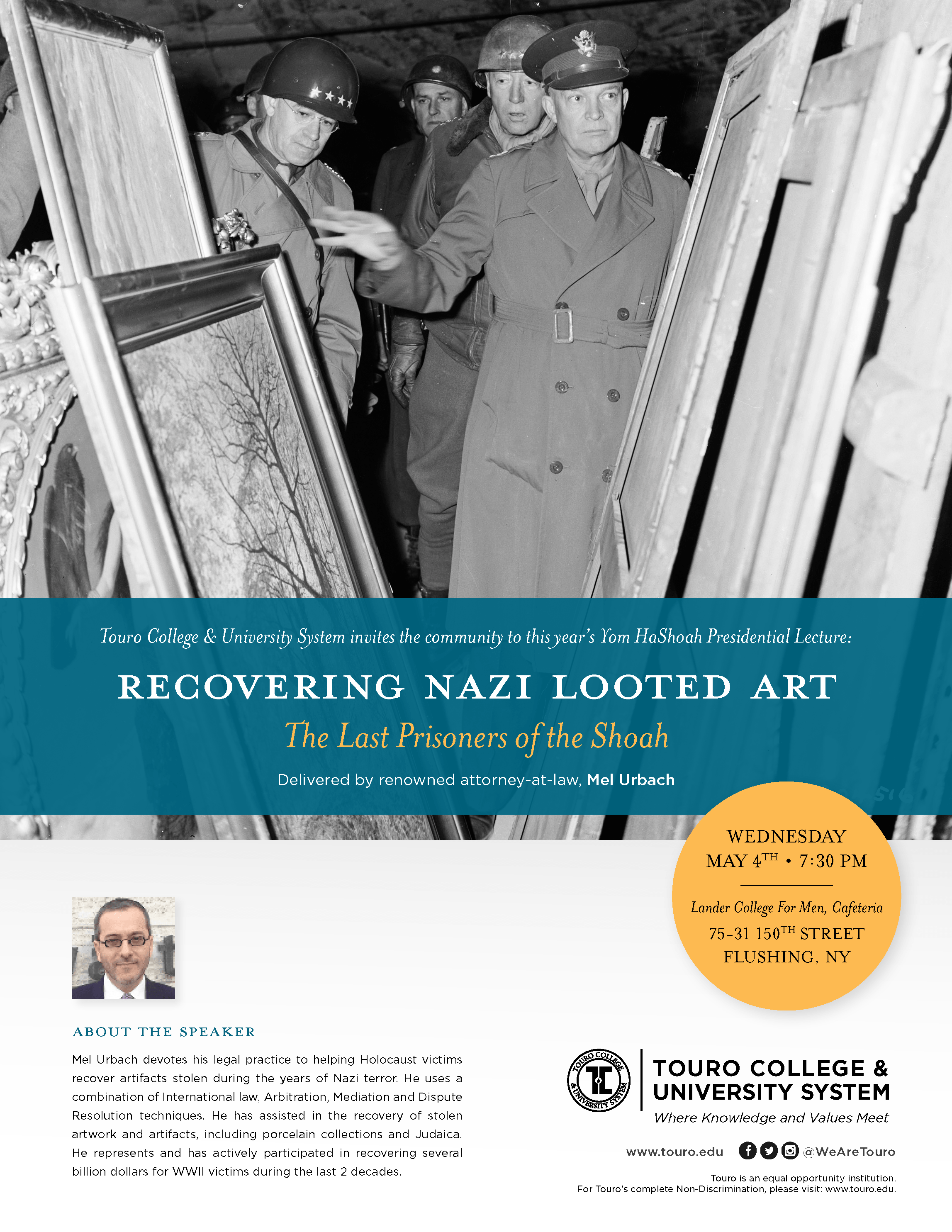 Who:
Lander College for Men
When:
May 4, 2016, 7:30 PM - May 4, 2016, 8:30 PM
Where:
LCM
75-31 150th St, Flushing, NY 11367
Mel Urbach speaks to the Touro community about his work recovering stolen art during the years of Nazi terror.
Mel Urbach devotes his legal practice to helping Holocaust victims recover artifacts stolen during the years of Nazi terror. He uses a combination of International Law, Arbitration, Mediation and Dispute Resolution techniques. He has assisted in the recovery of stolen artwork and artifacts; including porcelain collections and Judaica. He represents and has actively participated in recovering several billion dollars for WWII victims during the last two decades.