2017 Year in Review - Community Service at Touro
Lending a Helping Hand
Serving the community is at the heart of Touro's mission and this year, our students at the undergraduate, grad and professional levels made their passion for contributing known across the country. From helping the needy fill out their taxes to educating middle schoolers about drugs, stepping in as hurricanes ravaged the country, helping the homeless and supporting the fight against cancer, Touro students did their share to repair the world. Here's a glance at just a few of our mission-driven activities of 2017.
Pharmacists for Public Health (PPH), a student-led group at Touro College of Pharmacy, visited the Hyde Leadership Charter School in the south Bronx to educate 7th graders about the warning signs, symptoms and dangers of abusing prescription drugs, over-the-counter drugs and opioids.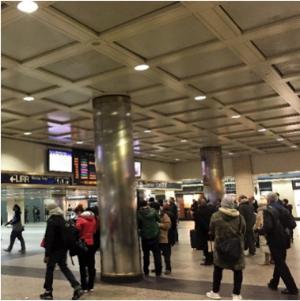 Students of Touro's Graduate School of Social Work walked around Penn Station counting the number of homeless people, conducting surveys and offering information about shelters, as part of the Homeless Outreach Population Estimate (HOPE). This estimate, provided annually to NYC of how many people live in public spaces, helps the city to allocate better resources for shelters and emergency housing.
Touro's School of Physician Assistant Studies (PA) in Nevada has been an operating partner with the Stallman Touro Clinic at The Shade Tree shelter since 2009, providing adult health care, preventative health measures, sick call services and pediatric services to residents at the shelter, who are either homeless or have left an aggressive relationship. Four ultrasounds have recently been purchased by Touro for pregnant women staying at the shelter, bringing them comfort, relief and the care they need.
Participating in the Pie-A-Professor fundraiser for the American Cancer Society, Touro College of Osteopathic Medicine's Hematology- Oncology and Internal Medicine Student Organization (IMSO) raised money for breast cancer treatment and research. All of the proceeds went to the American Cancer Society Breast Cancer Walk.
Through fundraising events, the Community Outreach Club and Disaster Relief Committee at the Touro College of Dental Medicine has raised nearly $1500 for hurricane disaster relief. Student volunteers assembled 400 hygiene kits for victims in Puerto Rico, who are still without daily necessities. Included in these care packages are toothpaste, toothbrushes, soap and shampoo, denture cream and wet wipes.
22 undergraduate students from Touro College School of Health Sciences (SHS) spent a week volunteering on a Medlife medical mission in rural parts of Ecuador to ensure that residents received basic medical care. They helped the doctors administer tests, taught simple hygiene and even helped build a staircase for one of the villages, since many women have miscarriages due to the mountainous terrain.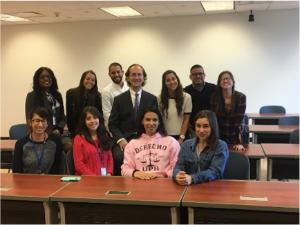 Displaced students from the University of Puerto Rico Law School, based in San Juan and shuttered by Hurricane Maria, were welcomed by Touro College Jacob D. Fuchsberg Law School in Central Islip, to take newly-created courses, tuition free, that can transfer back to the students' school in Puerto Rico when it reopens, as well as providing housing for the semester. The Puerto Rican Bar Association (PRBA) Mentorship committee is ensuring that the students are embraced, mentored and assisted in this crucial time in their legal education career.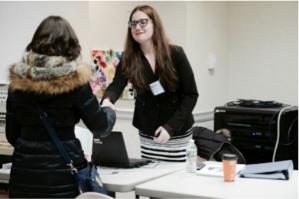 Touro College's Lander College of Arts & Sciences in Brooklyn brings IRS-trained and tested accounting students together with the elderly, low-income, racially diverse and immigrant Brooklyn population at free tax preparation clinics. There are 166 VITA (Touro's Volunteer Income Tax Assistance program) sites in the city, supervised by the IRS, in which tax preparers, site coordinators and file reviewers offer their free services.