GST Provides Tools of the Trade for Schools in Need
Grad Students are Advocates for Technology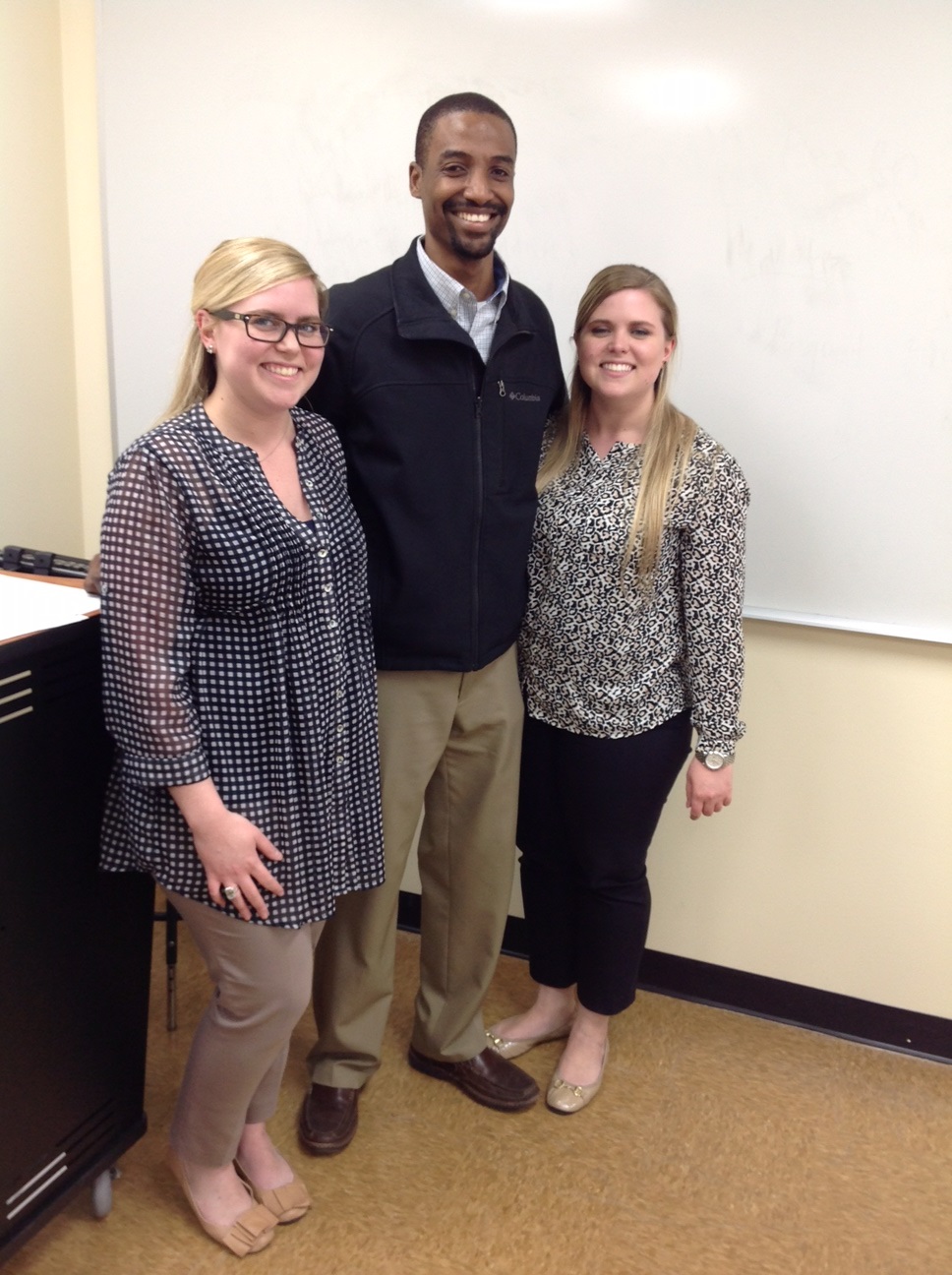 Students Amanda Draghi, Jason McIntosh, and Nicole Draghi helped raise funds to buy a cordless power drill for the Future Engineers Club at City Polytechnic High School in Brooklyn, N.Y.
In school districts with tight budgets, state-of-the-art learning tools like stereo headphones for Italian Language class or a cordless drill for the after-school robotics club often get sidelined, forcing teachers to become tech advocates for their classrooms and raise the money themselves to buy the equipment they need.
At the Graduate School of Technology (GST) in New York City, grad students −several of whom are local schoolteachers in high-needs districts− have done just that. They have raised funds earmarked for specific educational goals by posting requests for donations on fundraising (also known as "crowdsourcing" or "crowdfunding") websites like Donors Choose.
Under the leadership of Dr. Isaac Herskowitz, Dean of the GST, students enrolled in Foundations of Instructional Technology (IT) formed seven groups who identified fundraising goals for public schools in low income areas: everything from camcorders needed for budding filmmakers, to iPads for children with autism. Teachers' requests for donations were posted on Donors Choose, as well as other social media, to raise capital to buy equipment.
Lyubov Fridman, IT Assistant Program Director, was impressed with the way students took an idea from start to finish. "These GST students really knew what the classroom needs were. The project brought equipment in the classroom that they may not have been able to obtain otherwise," she said.
Dr. Herskowitz said in addition to learning the latest platforms for academic instruction, IT students glean valuable lessons from this project on how to promote and incorporate technology in their own classrooms. "We teach IT students visionary leadership. That includes advocating for funding strategies which support the implementation of technology in their school or district," Dr. Herskowitz said.
Joseph Costanzo, who teaches special needs children in Queens, N.Y., was grateful for the $712 that GST helped raise to buy a 32 GB Samsung Galaxy Tablet. "My students will benefit greatly with this donation. They learn best using tactile, hands-on methods, and this is perfect. They have their eyes glued to my tablet and are definitely retaining the information a lot better," he said.
For more information on Touro College GST, visit http://legacy.touro.edu/gst/.