History Can Wait
Touro University Nevada DO student Riutzel aims to heal patients before they get sick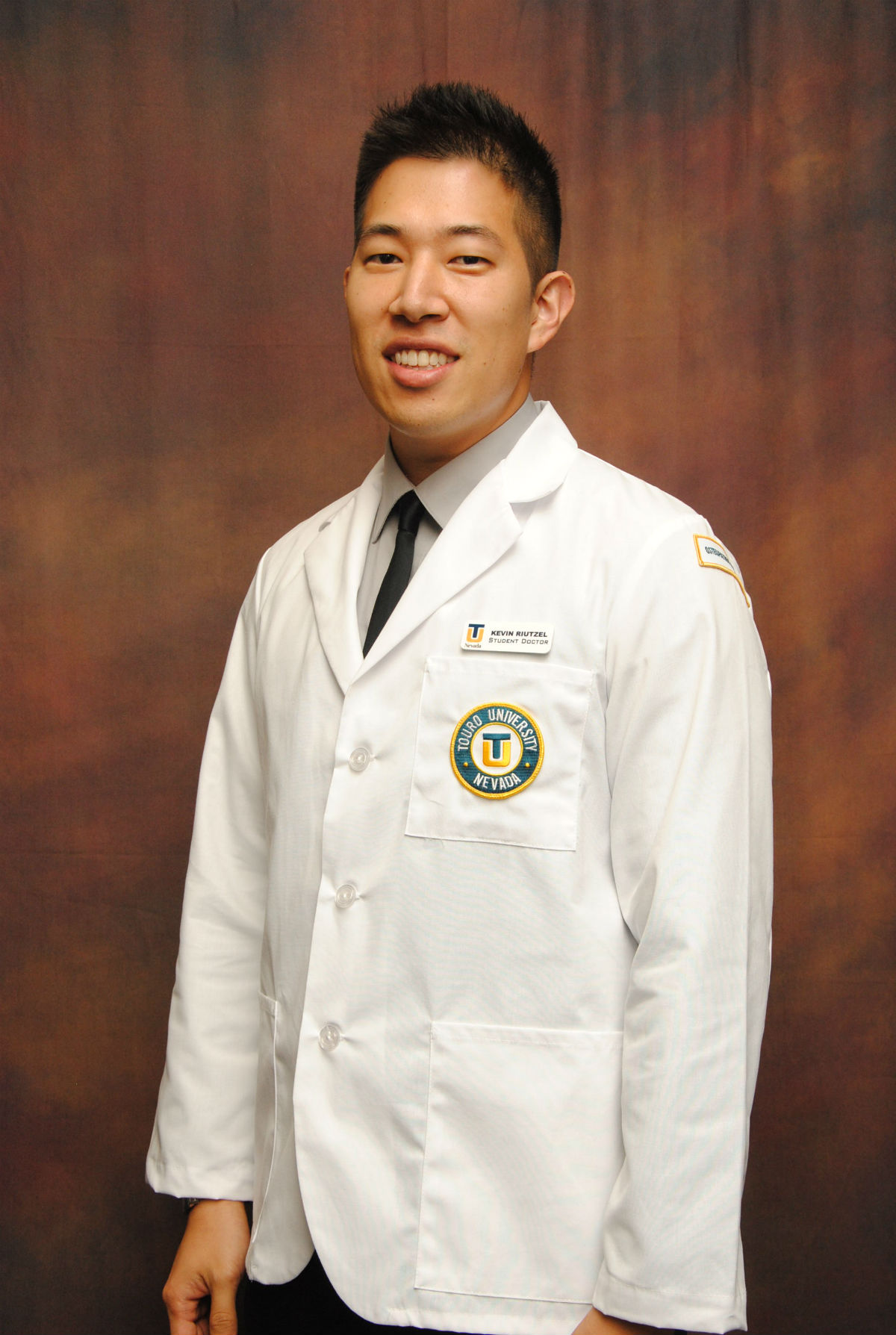 Kevin Riutzel
Kevin Riutzel isn't majoring in history. He is making it. An osteopathic medical student at Touro University Nevada (TUN), Riutzel is the national president of the Asian Pacific American Medical Student Association (APAMSA), the first time in the group's 19 year history that its leader is an osteopathic medical student. And he has just been re-elected to a second term. But Riutzel hasn't got time for celebratory toasts.
As a third year student who will graduate in 2016, Riutzel is busy with clerkships in a variety of medical specialties, among them, family medicine and infectious diseases. He chose to pursue a career in osteopathic medicine after spending two years in the real world as an Emergency Medical Technician in San Diego, California. He understood the need for emergency medications, but wanted to practice the kind of medicine that included a heavy dose of holistic health.
The clincher came when Riutzel attended a medical conference, which included an osteopathic workshop. He was hooked personally and professionally. Turns out, he had been suffering for a year with severe pain from temporomandibular joint dysfunction (TMJ). From an osteopathic physician, he learned how to perform manipulations on his jaw for relief. "A few days later, my pain was resolved and I've never had it since," he says. "I knew this was the path for me."
Riutzel's passion is preventative medicine. "I would love to end up in a place in this profession where I can render one-on-one patient care while at the same time develop policies that will affect thousands of people, saving our healthcare system billions of dollars and saving families a lot of suffering," he says.