Meet Narayan Malla
A graduate of Touro's Graduate School of Technology, he worked on a film as part of his master's thesis project, that depicts some of the struggles he faced as an international student.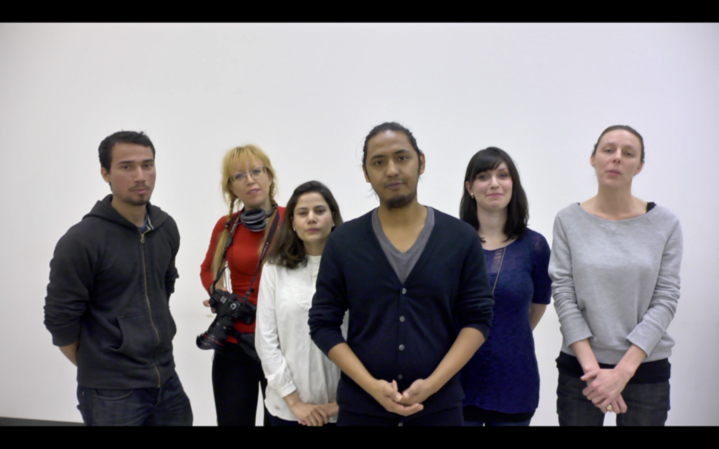 Narayan, and the crew that worked on his film, "Out of the Fire"
Why he came to the United States

I originally came to the United States to study Physics, like my idol Albert Einstein, and to become a physicist. But in 2006 I bought Final Cut Pro and I rediscovered my old, and true, passion. It built on my childhood spent making street plays and creating short films with friends.
Degrees 

I completed a BS degree in Data Communications at New York School for Career and Applied Studies and a Digital Multimedia Arts (DMX) Certification at Touro College.
What he likes best about Touro's Graduate School of Technology

"It allowed me to study the theory and hands on aspects of video and audio production. It teaches a good balance of theory and practice, causing you to strengthen both sides of the brain."
Inspiration for thesis film, Out of the Fire

The inspiration for Out of the Fire is actually the city itself. New York City is so culturally diverse. We have seen so many hateful crimes due to cultural diversity. I want my viewers to learn to be accepting of different cultures and learn to respect each other.
Significance of the title
Out of the Fire has both literal and metaphorical meaning. In the story, a fire changes the lives of everyone involved. The metaphorical meaning is that out of every hardship comes happiness.
How was it made?
I collaborated with classmates from the Web & Multimedia Design Program. Oksana Saulenko photographed the behind-the-scenes filming of our movie. Prerana Bhusal, also a student at Touro, is the production designer. Supath Sitaula and Sanchita Silwal, who are actually husband and wife, are playing the role of Kumar and Nisha, a married couple in the movie.
Favorite Films

My favorite films are 8½, Schindler's List, Raging Bull and the War Trilogy by Roberto Rossellini. I've been influenced by directors Frederico Fellini, Steven Spielberg and Martin Scorsese.
What the future holds
I hope to go back to Nepal and work as a director, creating movies that will represent Nepal in the international arena. I'd also like to eventually start my own media company, which will provide all the post-production facilities like editing, sound recording, mixing, final mixing and distributing.