Presidential Scholars Lecture Series
From Boro Park to New York State Civil Court: Ruchie Freier's Trail-Blazing Journey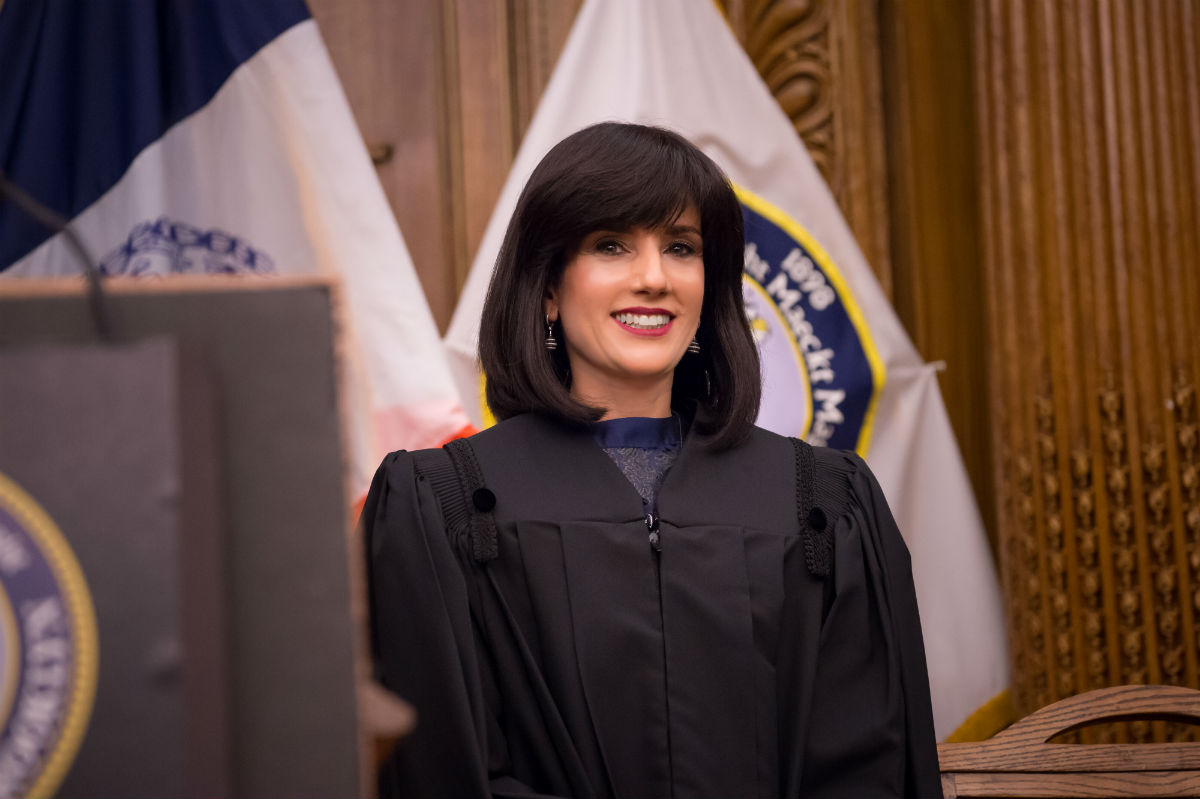 Ruchie Freier
New York, NY - Boro Park native, mother of six and Touro alum Ruchie Freier was the first Chasidic Jewish woman to be elected as a civil court judge in New York State and the first to serve in public office in United States history.
She will share her remarkable story at Touro's Lander College for Women, The Anna Ruth and Mark Hasten School on Monday, November 20 at 7 pm. Freier's presentation is open to the public and will be followed by a Question and Answer session.
Freier began her law career as a legal secretary to support her husband while he learned in Kollel. After her husband graduated from Touro, Freier decided it was her turn to achieve a college degree. She completed her BA at Touro's Lander College of Arts & Sciences in Flatbush in 2001 and then began studying for her law degree at Brooklyn Law School, all while raising six children.
"You can be a devoutly religious woman and conform to all the Torah standards and still be successful in the secular world," she said. "Without compromising our standards and our values, Orthodox women can succeed."
A lifelong advocate, Freier launched the first all-female EMT group, Ezras Nashim and became a licensed paramedic. She also built a program to help at-risk children in the Chasidic community.
"The part of the community I would like to speak for is the segment that has no voice," Freier explained. "If someone wants help, I want to be there to help them, whether it was the children who were rejected from the school system or the women who wanted to serve others in pre-hospital emergency care. When you can have an impact on society, that's what makes life worth living."
From Boro Park to New York State Civil Court: Ruchie Freier's Trail-Blazing Journey
Monday, November 20, 7PM
Lander College for Women
227 West 60 Street
New York, NY
About the Presidential Scholars Lecture Series
The Presidential Scholars Lecture Series features distinguished scholars who address a wide range of national and global Issues. The series is a forum for public discourse as part of Touro's commitment to intellectual inquiry and scholarship.
About the Touro College and University System
Touro is a system of non-profit institutions of higher and professional education. Touro College was chartered in 1970 primarily to enrich the Jewish heritage, and to serve the larger American and global community. Approximately 18,000 students are currently enrolled in its various schools and divisions. Touro College has 30 campuses and locations in New York, California, Nevada, Berlin, Jerusalem and Moscow. New York Medical College; Touro University California and Touro University Nevada; Touro University Worldwide and its Touro College Los Angeles division; as well as Hebrew Theological College in Skokie, Ill. are separately accredited institutions within the Touro College and University System. For further information on Touro College, please go to www.touro.edu/news