'Ready for Anything'
New York Medical College's Lydia Bunker Enjoys the Journey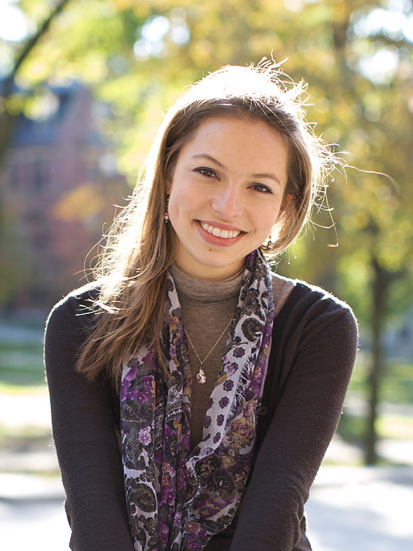 Lydia Bunker
Every day Lydia Bunker wakes up excited to go to class. As a second-year medical student at New York Medical College (NYMC), she's fascinated by how the body sustains and heals itself. "It's in balance, it bounces back and it's beautiful," says Lydia, who, having studied ballet from the age of three, is no stranger to injury and recovery.
Lydia's attraction to medicine came, "in baby steps." With no doctors in her family and no personal medical story that inspired her, she didn't have an 'aha' moment." Rather, she credits incredibly supportive parents and gifted teachers in middle school who noticed her budding interest in science and stoked her passion, one that continued through college at Harvard University, where she earned a degree in molecular biology.
Following a "gap" year at Brigham and Women's Hospital in Boston, Lydia selected NYMC for its wide variety of clinical sites and rotations. "By the time you cycle through them, you're ready for anything," she says. Lydia, who hails from a Boston suburb, was also drawn to energy of the New York Metropolitan area, despite a life-long devotion to the Red Sox.
"The faculty at NYMC go out of their way to help and share their experiences as doctors as well as people," she says.
Lydia was elected one of five student senators in her class, and, in this capacity, recently hosted NY MedTalks, an interprofessional education symposium and, in early 2015, a paper she co-authored was submitted to the American Journal of Geriatric Psychiatry.
Leaning toward a specialty in internal medicine, Lydia reflects upon entering her clinical years at NYMC. "I'm really excited about medicine. I'll be able to help people and I think that's what everyone wants out of a career."