Reflections on Rural Health
By Yamini Chalikonda, OMS-II Touro College of Osteopathic Medicine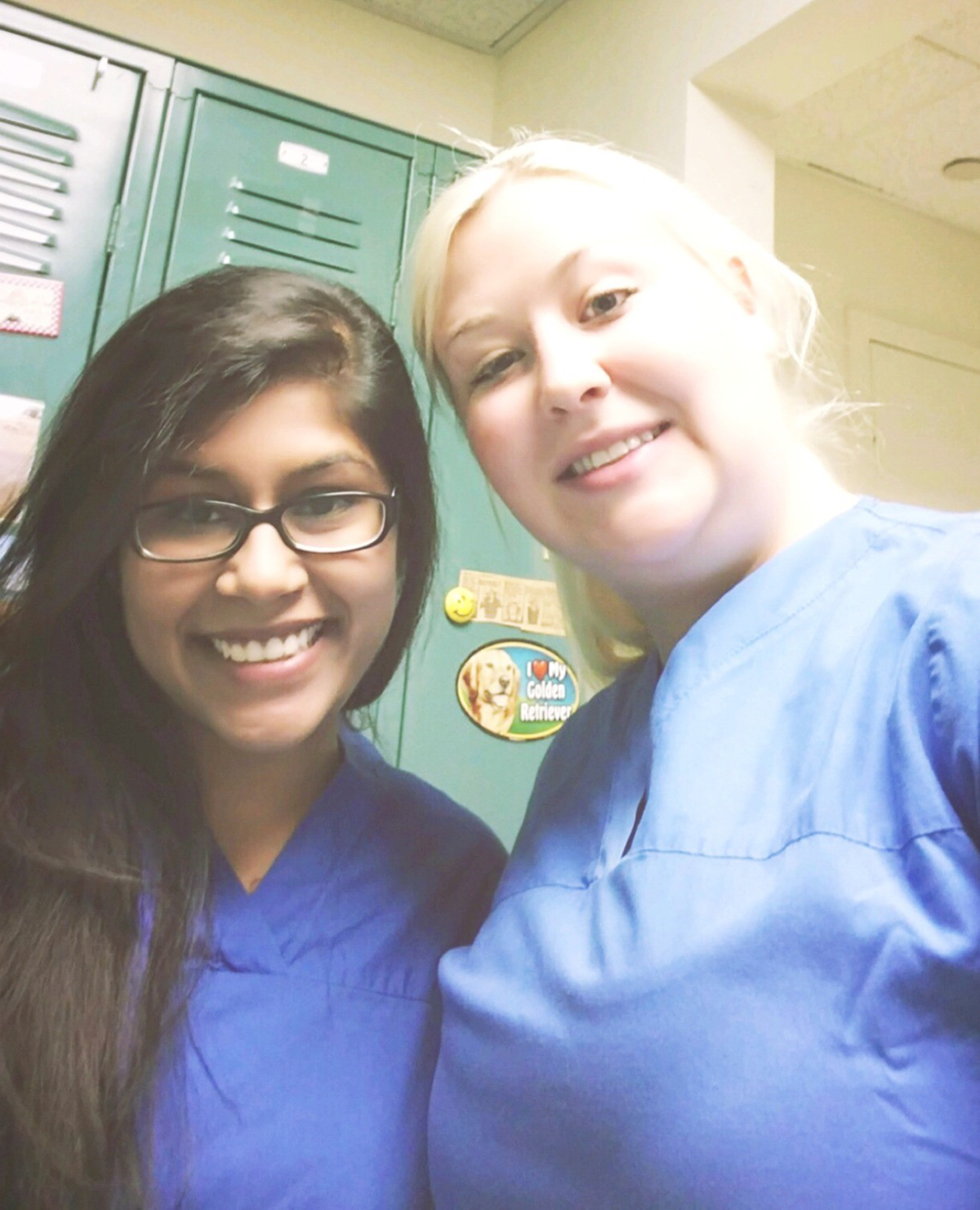 Scrubbing into eye surgery at Sharon Hospital. Pictured: (Left) Yamini Chalikonda, OMS-II & (Right) Lauren Roach, OMS-II
I have lived in Connecticut most of my life, but have never been to Northwest Connecticut. I was unsure about what to expect during my summer participating in a Rural Health Immersion program. To be honest, I couldn't imagine physicians wanting to work in an area with little access to the kind of social interactions you experience in the city or even suburban towns—let alone with a spotty internet connection! Keeping all of this in mind, I applied to the program to get a better understanding of why these physicians chose to practice there, as well as to learn about the needs and logistics of rural healthcare. After being part of the community for two weeks, I had a different, and undoubtedly greater appreciation for the rural life and the people who live and work there.
We spent the two weeks talking to many healthcare professionals, rotating at Sharon Hospital, Geer Nursing and Rehabilitation Center, Hudson River Health Care, North Canaan EMS, and many independent primary care practices. It was remarkable to see how well these doctors knew their patients, and how passionate they are about providing care. Coming from an osteopathic medical school, it was refreshing to see the holistic care we are constantly taught at TouroCOM put into practice as we watched the doctors learn as much as possible about their patients and treat them as a whole individual. The takeaway for me was that if you live in a small enough community, it's easier to get to know the people you care for, and makes healthcare somewhat more efficient and personal.
The problem with rural medicine is the physician shortage. This is especially evident with the limited number of specialists in each department at the hospital. With an aging physician population, there are more doctors who will be retiring in the coming years, leaving Northwest CT with even less access to healthcare. This leaves a few remaining specialists who know a wider array of techniques in a particular field. It became clear to me that it is up to us as future physicians to fill their shoes and make sure there is access to better healthcare.
Being a part of this program provided a new perspective on rural medicine and a greater respect for the healthcare professionals working in the community. The hands on experience had a much stronger effect on us students than solely hearing about life as a rural healthcare worker. The program was really designed to highlight a different take on access to healthcare whether we are interested in practicing in rural areas or not. I definitely see this program gaining more interest in the future due to the physician shortage in these areas and the rewarding lifestyle of community healthcare. I appreciate the entire team at the Foundation for Community Health for providing this opportunity, and would recommend it to any medical student. If there's one thing the program has made clear for me, it's the fact that in rural areas, physicians definitely know they are needed—and that is a rewarding feeling, realizing that the grueling hours of studying, training, and practicing have all been worthwhile.