Showing the Flag
Touro University California student Landau rallies to restore historic landmark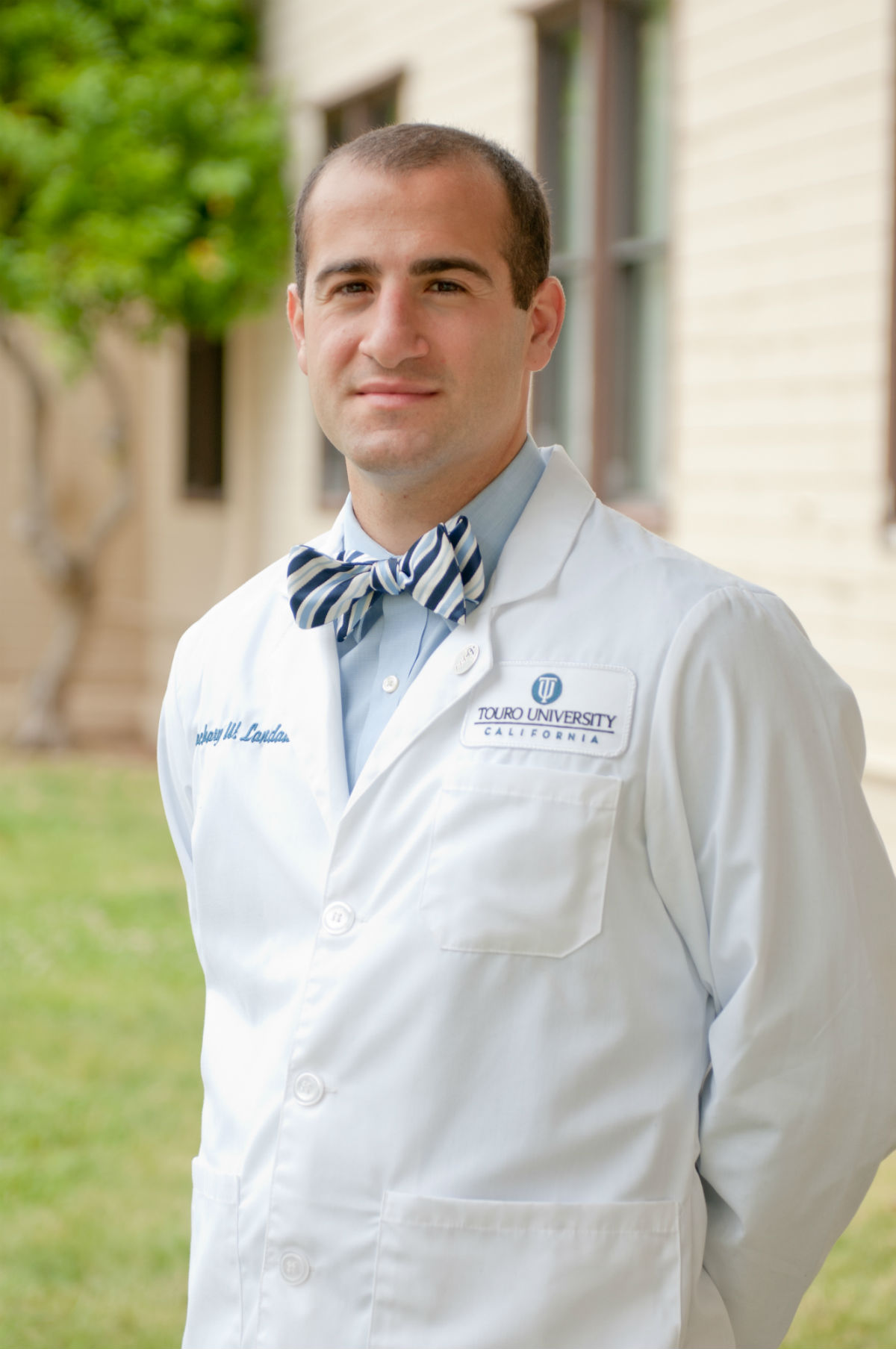 Zachary Landau
Zachary Landau is as bullish on Touro University California as he is on America. And that's no small devotion. The future osteopathic physician not only works hard in his academic studies but uses any spare moments rallying students and the local community, and raising money to re-establish a campus landmark: the flagpole at Mare Island Hospital.
Built in 1869, the hospital campus and shipyard has served tens of thousands of sailors throughout every world war and conflict until 1996. Atop the 100-foot Mare Island flagpole, made of steel and built to resemble the masts of the great ships of the U.S. Navy, proudly flew the American flag. In need of renovations, the flag was last raised on September 11, 2002.
Thanks to Landau's steadfastness, on May 15, from that flagpole Old Glory will once soar anew. Fittingly, Landau is not only a student. He also happens to be an officer in the U.S. Naval Reserve.
"Patriotism is something that should be felt on our campus," says Landau, who will graduate in 2016. "It is pride. It is purpose. With our history on Mare Island, and our many graduates serving the country here and abroad, we need the flag flown. From kindergarten to college, every school I have attended has raised a flag."
Landau is proud to proclaim that Touro California continues that tradition.