Standing Out in Today's Digitally Driven Market
Five Questions with Career Consultant Dana Leavy-Detrick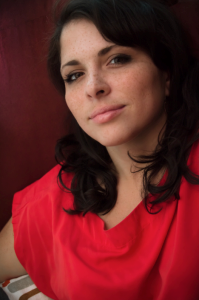 Dana Leavy-Detrick, personal brand strategist
Dana Leavy-Detrick is a personal brand strategist, resume writer, and career consultant. As the founder of Brooklyn Resume Studio and Los Angeles Resume Studio, she's helped hundreds of professionals in various industries—especially technology—develop career strategies and marketing and branding tools that recognize their professional goals, bridge employment and skill gaps, and reach higher levels of earning potential and success in their careers. Catch Ms. Leavy-Detrick at the GST career night on Wednesday, October 28, 2015, where she'll discuss more about digital branding, networking and digital marketing platforms, and how to create content to build a strong digital presence.
When clients walk in through the door, what's the first question you'll ask them?
"When a hiring manager reads your resume, what do you want them to know about you?"
My clients come from lots of different places. Many of them have had multiple types of jobs or careers, and long life stories they want to tell. The goal of our work is to create a single, tight message and get it across in a concise way.
You started your career working in tech, for an IT research company. You also have extensive experience in HR and recruitment of talent. In your many years working with individuals who want to get hired at competitive positions in tech, what are some mistakes you've seen that hold candidates back from their dream jobs?
People sometimes don't realize that there's more than one audience they need to appeal to on a resume. Your resume should appeal to both the industry expert—say, the Chief Procurement Officer (CPO), Computer Security Officer (CSO), and Director of Technology—as well as the HR generalist or recruiter. The goal is to sound like a great candidate, but be wary of using too much industry jargon.
Secondly, a lot of people overlook the need to balance strong visual presentation with excellent content. A well-written resume can suffer if it isn't designed in an appealing way that's suitable for the industry. And in the same sense, a resume that is over-designed and lacks effective content won't impress hiring managers.
I can see how this is true for those going for creative fields like web/multimedia design, but what about candidates pursuing IT or Information Systems?
Striking that balance of strong presentation and excellent content is important for any field. How creative you get on a resume, and the visual elements you incorporate, is really driven by what's appropriate for your field. Those seeking IT or Information Systems positions can can still integrate different visual elements—whether that's in the formatting, the font choice, or even the modest use of color and lines.
What's your philosophy on personal branding?
You should take an entrepreneurial approach to managing your career, and your brand. YOU are a unique brand, and offer value that people are willing to pay for in terms of your skills, experience, education, and knowledge.
Packaging those assets together in an appealing way and marketing it to the right people is key. And resume writing is essentially self-promotion at the bare bones. Being the person who gets noticed, and ultimately gets hired, is all about how you market and position yourself—both on paper and online. In this digitally driven age, having a good online presence is even more important.
You've said that many aspiring career-changers who come to you are looking to get into the tech, fashion, advertising, and nonprofit sectors. Why do you think there are so many career-changers out there?
There is less perceived stability in certain fields these days, which has prompted people to consider additional ways they can leverage their talents. Tech is one of the more popular fields because it's continually evolving, and growing very quickly. It can offer a lot of stability and opportunity to be part of innovation. My husband is in tech—he's a front-end programmer—and I see first-hand the value of having such an in-demand skill set.