The Study of Russian Jewish History Comes Alive on Moscow Summer Program
Lander Institute Moscow hosted a Touro College Summer Program in Moscow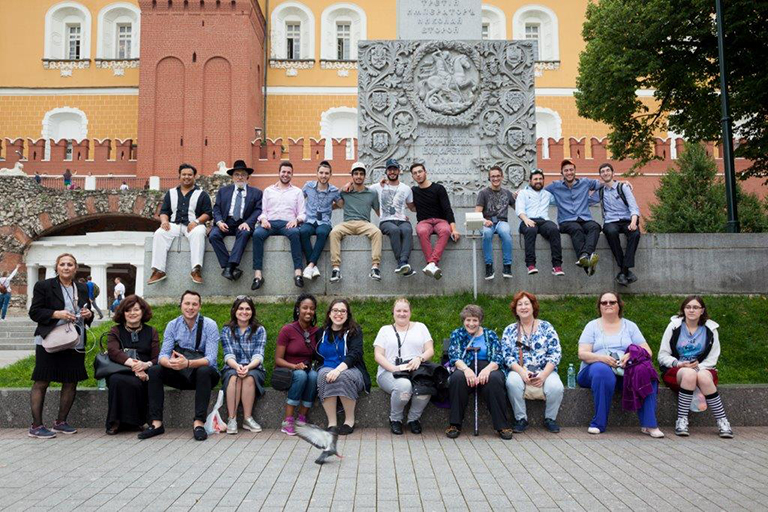 Touro College Summer Program in Moscow
This summer, the Touro College Moscow branch, Lander Institute Moscow, hosted a Touro College Summer Program from July 25th through August 5.
The course was open to Touro College students, faculty and staff on either a credit or auditing basis. Undergraduate students, drawn from the Lander Colleges, New York School of Career and Applied Studies (NYSCAS) and Touro College Berlin were housed in dormitory facilities, adjacent to the campus. Also participating were students, staff and faculty from the Lander College for Women, the Jacob J. Fuchsberg Law Center, and Touro University Nevada. The Touro Summer programs seek to foster a greater integration of the Touro programs abroad with the Touro College and University System. The summer program provides access to a unique educational experience utilizing resources of the country abroad, which would not be available on the home campus. This year's program focused on Russian Jewish history under the Czars during the Soviet period up until the present period.
Faculty for the course included Dr. Israel Singer, professor of political science at Lander College for Men and NYSCAS, and Dr. Alexander Lakshin, a lecturer in Jewish studies who had himself lived through the Soviet and post-Soviet period. Incorporated in the course were visits to historic sites and artifacts from the historical periods being studied as well as meetings and discussions with leading rabbinic figures in Moscow and visits to the synagogues. A most significant event was a visit with Rabbi Berel Lazar, chief Rabbi of Russia. Mrs. Esther Boylan, an instructor of Jewish studies at LCW also lectured on the role played by Hebrew literature during the Enlightenment period.
"The Summer program in Moscow was a unique opportunity to learn about the Jewish experience, living as a persecuted minority over a great historic period, and to see the robust revival of that same community as the bonds of persecution are removed," said Touro Vice President Dr. Stanley Boylan, who lectured on the program as well. "Students were able to see the historic record of the Holocaust and the Cold War in Moscow, and to learn about the same period in a classroom setting." The program was coordinated by Dr. Simcha Fishbane, Professor of Jewish Studies and Special Assistant to President Alan Kadish for European programs.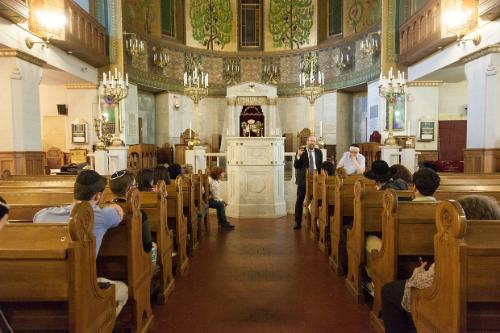 Students visit the Choral Synagogue in Moscow and learn its history from Professor Alexander Lakshin