Touro Holds Inaugural Presidential Awards for Faculty Excellence
Recognizing Excellence in Teaching, Scholarship and Service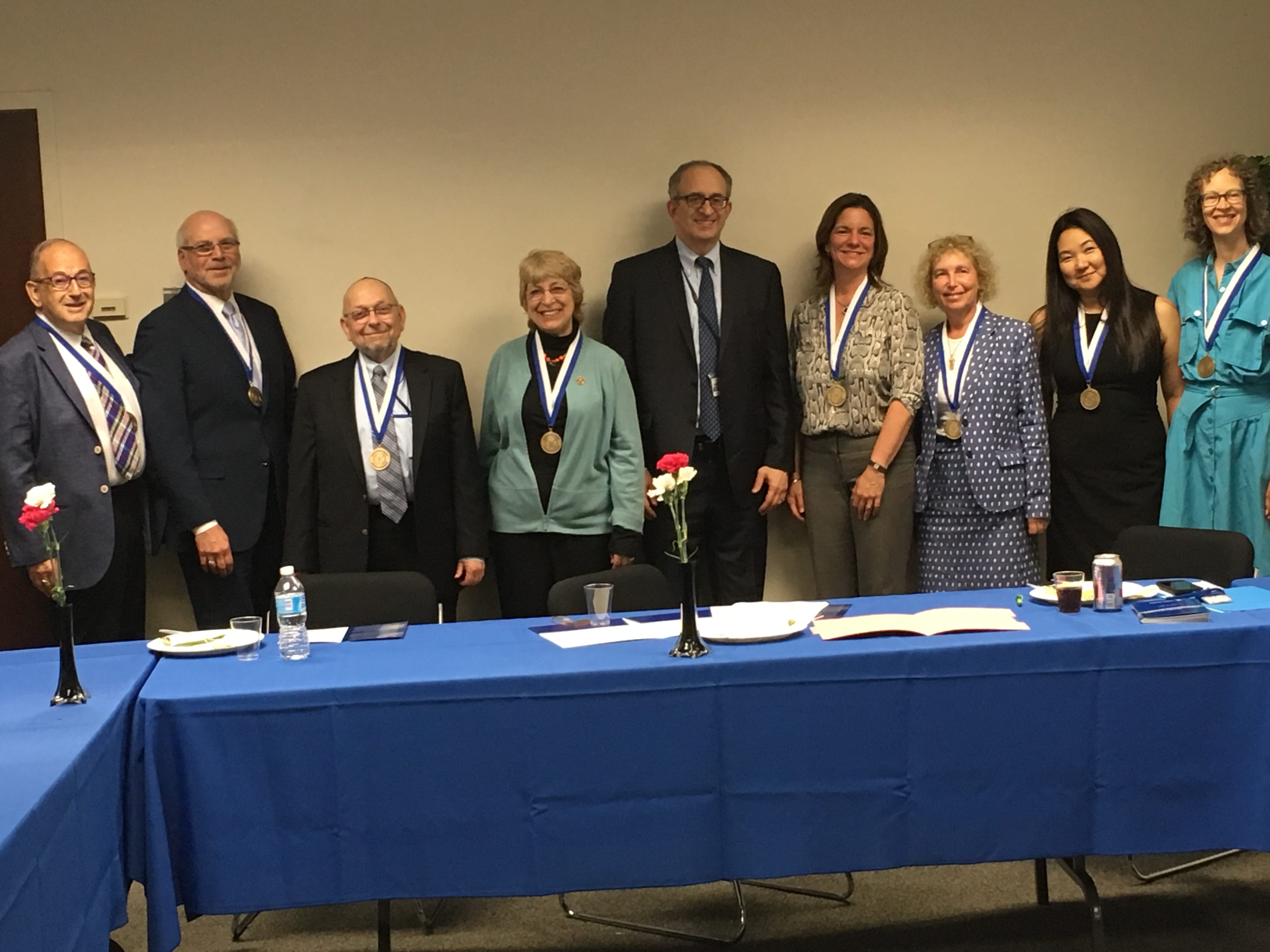 The recipients of the inaugural presidential awards for faculty excellence, with Dr. Kadish, President of Touro College.
A select group of faculty was honored by Touro senior academic leadership on June 14 as the inaugural recipients of Presidential Awards for Faculty Excellence were bestowed. Nine faculty members were honored for their excellence in three areas: teaching, scholarship/research, and service.
Touro College and University System President, Dr. Alan Kadish, introduced each of the faculty members, reviewing their professional contributions to Touro College, our students and to the community at-large. "It is not only appropriate, but it is important for the College to recognize and reward excellence among our faculty. I am pleased that the Office of Provost has launched this initiative and I look forward to continuing to highlight the stellar accomplishments of our professors."
Each recipient received an engraved medal that can be worn on their academic regalia and a monetary award in recognition of their outstanding accomplishments.
Excellence in Teaching
Professor Lynne Kramer: Touro Law Center
Dr. Milton Schiffenbauer: New York School of Career and Applied Studies
Dr. Patricia Precin: School of Health Sciences
Excellence in Scholarship/Research
Dr. Natalia Aleksiun: Graduate School of Jewish Studies
Professor Carol Steen: Lander College for Women – The Ann Ruth and Mark Hasten School
Dr. Robert Stern: Touro College of Osteopathic Medicine
Excellence in Service
Dr. Elizabeth Chiariello: School of Health Sciences
Dr. June Kume: School of Health Sciences
Dr. Alan Sebel: Graduate School of Education