Touro Speech Pathology Students Raise the Bar for Autism Speaks
Team "Touro Speechies" help fund autism research at the annual "Walk Now for Autism Speaks"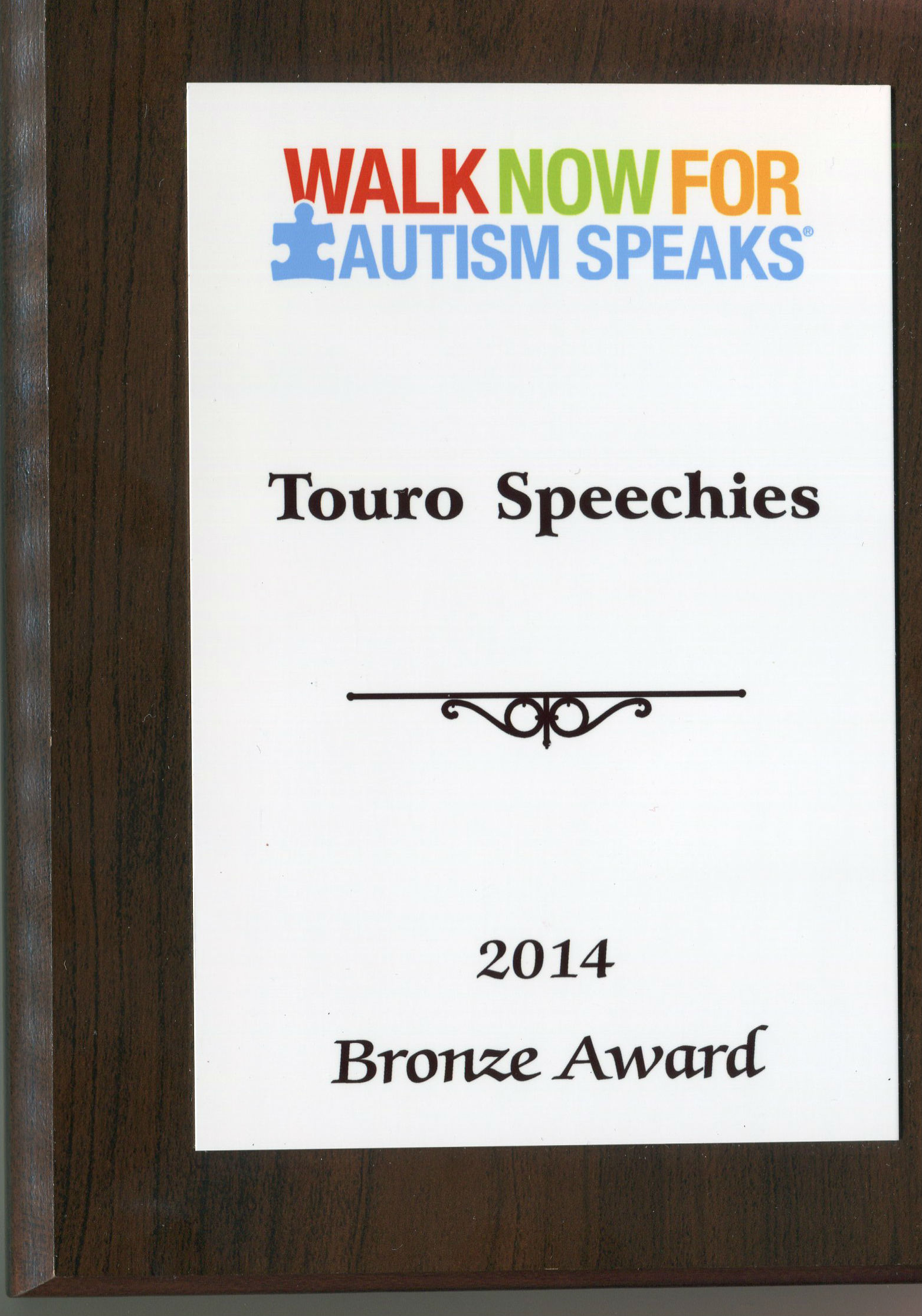 July 20th, 2014 was not just another ordinary Sunday. Hundreds of people gathered at Prospect Park in Brooklyn, N. Y., strongly united in their support for the organization "Autism Speaks", and waited with great anticipation to participate in the "Walk Now for Autism Speaks" walkathon. Amongst the supporters was our very own group of Touro students from the Graduate Program in Speech Pathology, team "Touro Speechies."
Our newly elected Student Council chose to participate in this important fundraiser to raise funds for research to improve the future lives of all those who are affected by autism. Autism is one of the fastest growing developmental disorders in the United States. Currently, 1 out of 68 children is diagnosed with autism in this country. The "Walk Now for Autism Speaks" not only proved to be a fun-filled event, but the spokesman for "Autism Speaks" noted that the walkathon has become the "single most powerful force to fund vital research" for autism. Due to the tireless efforts of Team "Touro Speechies", they more than tripled their fundraising goal of $450 by raising more than $1,500 for the organization. In addition to research, the money raised will help fund early detection screenings, autism tutorials to educate families and the public, resource guides, an "Autism Speaks" blog, and provide many therapies for children on the autistic spectrum. The administration, faculty and staff at Touro College applaud our students for their noble and charitable participation and efforts on behalf of this worthy cause.