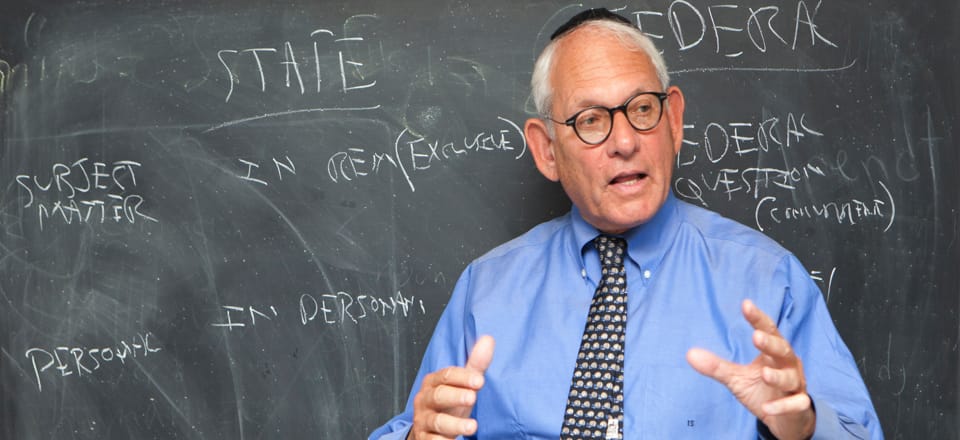 Political Science
Daniel Friedman, MA, Ph.D.
Assistant Professor
Department of Political Science
Areas of Expertise
Nationalism, Middle East Policy, Interest Groups, Christian Zionism, Boycott, Divestment and Sanctions (BDS) Movement
Biography
Daniel Friedman holds a B.Comm. from the University of New South Wales, Australia; a M.A. in Judaic Studies from Touro University; and an M.A. and Ph.D. in Political Science from the University of Alberta, Canada. In addition, he received semicha yadin yadin rabbinic ordination from Rabbi Gedalia Dov Schwartz, head of the Beth Din of America. He teaches courses on American Politics, International Relations, and Comparative Politics.
Friedman is the founder of the Center for Torah Values and has published over a dozen volumes of The Transformative Daf. He served as a rabbi for over two decades in pulpits across the globe. He was the inaugural chair of the National Holocaust Monument of Canada and accompanied Prime Minister Harper on his official visit to Israel. He represented United Kingdom at the World Holocaust Forum in 2020 at Yad Vashem, served as Assistant Chief Examiner for Religious Studies for the Caribbean Examinations Council, was elected Vice-President of the Rabbinical Council of America, and appointed to the Cabinet of Canadians in honor of Canada's sesquicentennial year. He is a recipient of the Alberta Medal.
Education
Master of Arts in Judaic Studies, Touro University
Master of Arts in Political Science, University of Alberta
Ph.D. in Political Science, University of Alberta
In The News