Alexa Alter, PA-C
Touro's New York School of Career and Applied Studies
School of Health Sciences of Touro College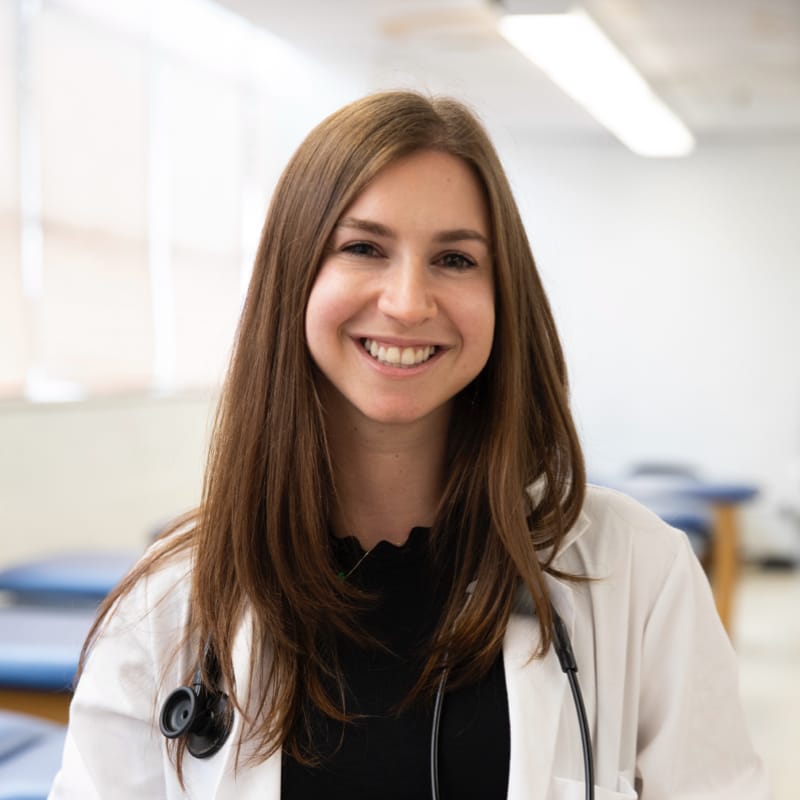 Alexa Alter has been intrigued by the field of medicine since she was a child. The daughter of a physician, she always felt comfortable in a hospital setting and learned early on about the importance of patient care.
When thinking about her future, Alexa knew she wanted to work in healthcare and began to pursue a career as a physician assistant (PA). "I chose PA because it allows flexibility within the medical profession," she explained.
Alexa decided on the School of Health Sciences of Touro College because of her positive experience as an undergrad within the Touro system. She says, "I found Touro to be extremely career oriented. Beginning as a Touro undergrad, I felt that the whole system was dedicated to educating and preparing their students for future careers."
Though the PA program is hard work, Alexa credits the program for helping prepare her for her future in the field. "It's intense, but if you're passionate about medicine then it's all worth it in the end. Touro helped cultivate my passion and taught me how to be the best healthcare provider I can be," she says.
With graduation on the horizon, Alexa has already secured a job working as a PA for a plastic surgeon in New York City. Her responsibilities include assisting in surgeries and assessing patients pre and post-op.
"I am eager to learn and train more as I am committed to excellent patient care. I am motivated and inspired to take what I've learned throughout PA school and apply it to my career," Alexa says of her future.
And for anyone interested in pursuing PA school, Alexa advises potential students to remain "focused, organized, and ready to be challenged on daily basis."
Request More Info