Avi Resnick
Touro's Lander College for Men
New York Medical College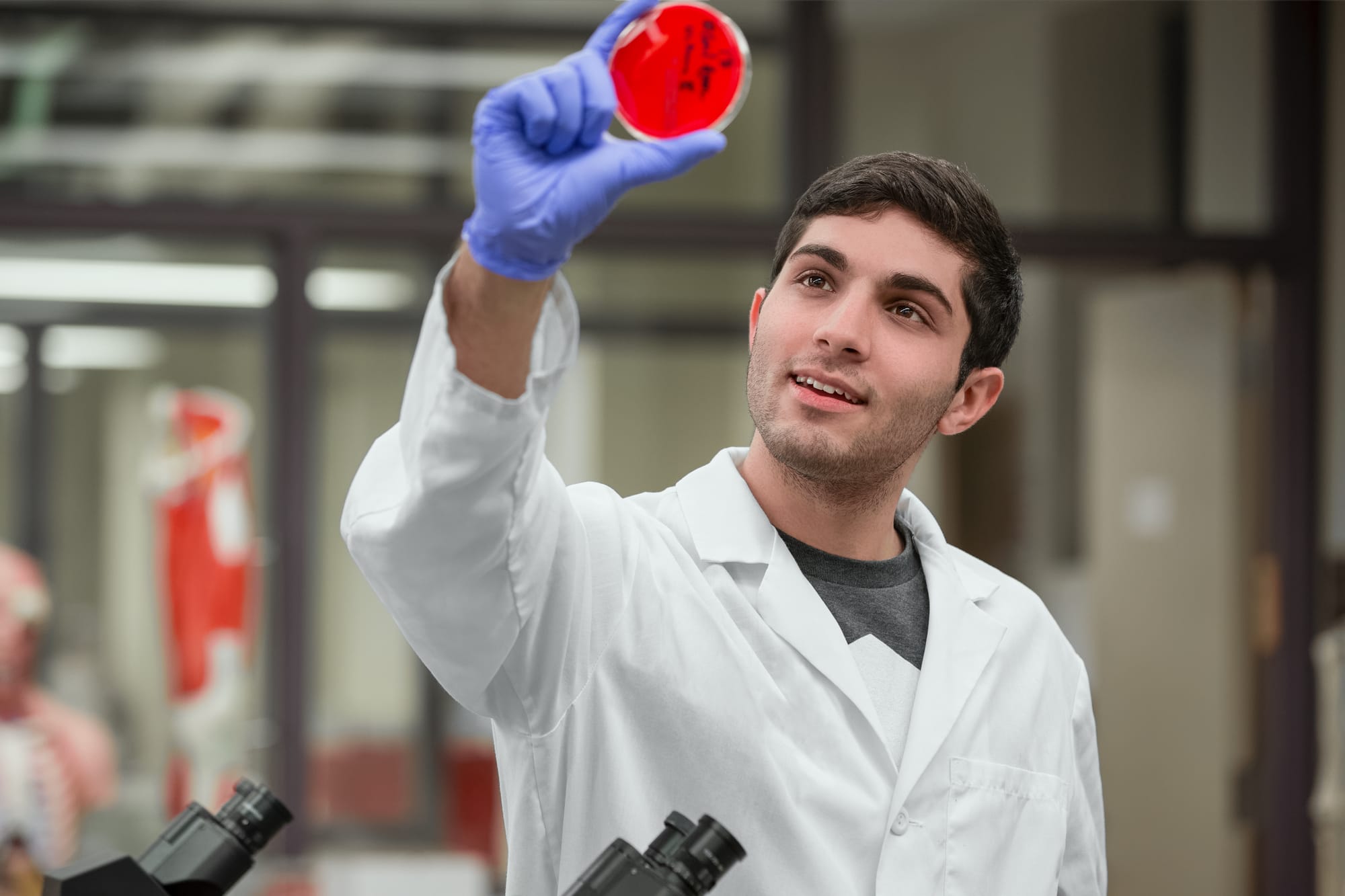 For Avi Resnick, a strong desire to help others and a keen interest in the complexity of science meant a career in medicine was his calling. "Keeping up-to-date with new breakthroughs coupled with the ability to apply all that knowledge is what drew me to medicine. I wanted to be able to make a significant impact on those around me," says Avi.
Touro has been a part of Avi's professional journey since his undergraduate days at Lander College for Men (LCM). "At Lander, I started with the sciences. It was highly challenging, which I very much appreciated. They know what it takes to get into graduate school and gear their courses to prepare their students not only for the standardized exams but also graduate school itself. The small classroom size allows for an open dialogue between the faculty and their students, and the pre-med faculty offer lots of workshops to help their students boost their resume, improve study techniques, enroll in internships, find research opportunities, and prepare for interviews. They really want to see their students thrive and invest lots of their own time to ensure that happens."
With such a positive experience at LCM, Avi stayed within the Touro family for medical school, recently completing his first year at New York Medical College (NYMC). Aside from the rigorous academics he expected, Avi was pleasantly surprised by the sense of community at NYMC. "The students are always supportive of one another, collaborating on projects and sharing resources. It's really amazing to see and I feel so privileged to be a part of it," he said.
Avi is excited to take advantage of the many opportunities available at NYMC as he continues his medical school career. "NYMC has every resource imaginable available for students. There are clinical skills workshops, research seminars, medical interest groups, writing workshops, mental health counselling, and much more! Students can really excel in whatever they are passionate about and the faculty wants to help and make themselves available to advocate for and guide their students."
Request More Info