Jacob Lichtman
Touro's Lander College for Men
School of Health Sciences of Touro College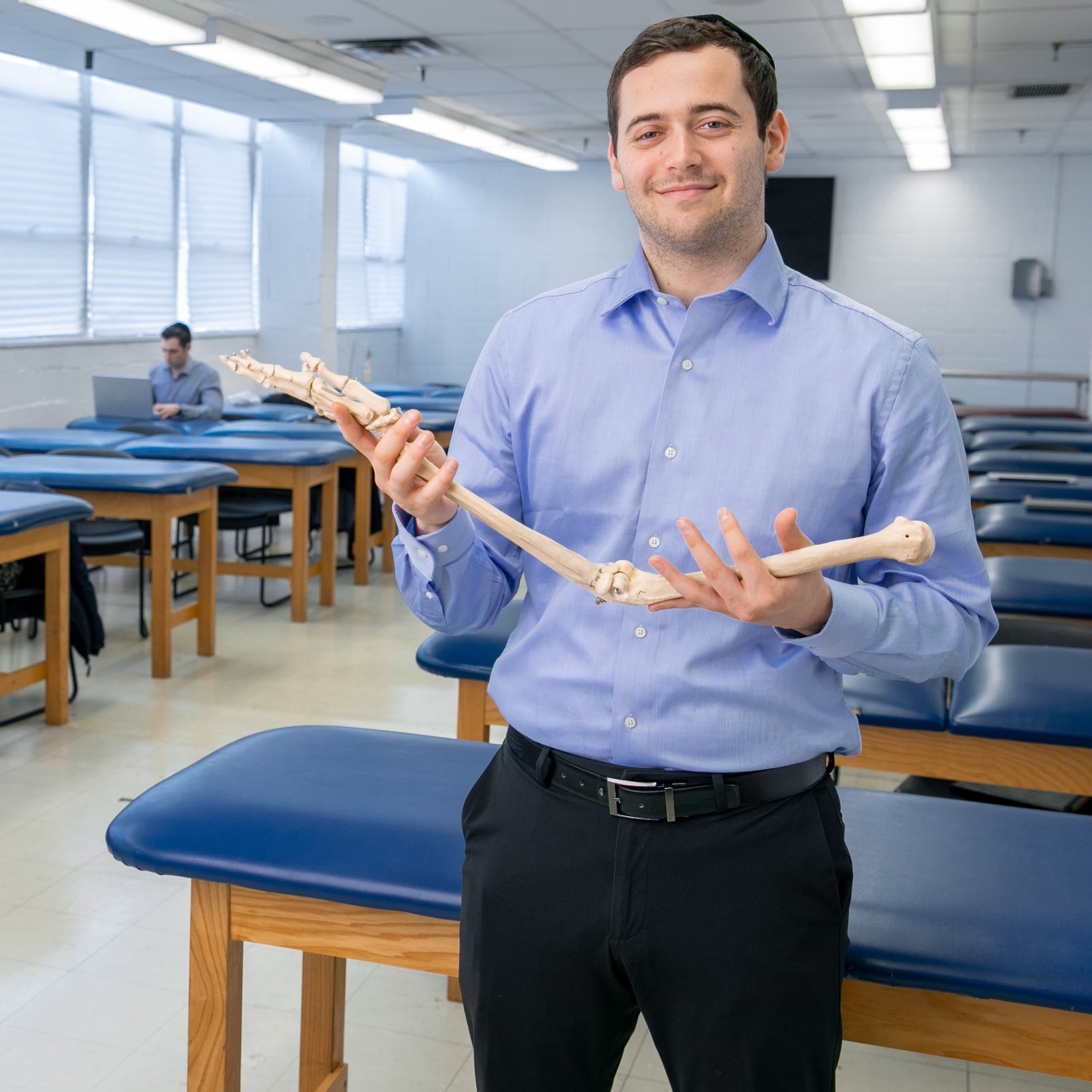 "I was drawn to physical therapy as a way to improve the quality of life of people through compassionate care," says Jacob Lichtman, a Doctor of Physical Therapy (DPT) student at the School of Health Sciences of Touro College. Jacob's determination to become a PT began years ago as he noticed his grandmother's health decline as she aged.
"My grandmother was a wonderful person who I loved dearly. It was hard to see her deteriorate in the latter portion of her life. She was unable to perform daily activities, which had a major effect on her quality of life," explains Jacob. Witnessing her improvement after receiving home physical therapy sessions, he knew this was his career calling.
Lichtman's journey began as an undergraduate student at Touro's Lander College for Men (LCM), which he chose because of its Jewish environment. "LCM offered a close knit and warm setting, which I believe would support my educational goals," he says. "I decided to continue at Touro for PT school due to the supportive, dedicated faculty and the sense of community I felt with my fellow students."
Jacob credits his professors for providing a strong foundation to ensure professional success as a practicing physical therapist—no matter what area he chooses to specialize in. "There are many different populations to work with, such as outpatient, orthopedics, pediatrics, in-patient rehabilitation, and more. I can see myself working in many of these settings. I believe that though clinical experience I will be able to better determine which field of work suits me best," he says.
Next up, Jacob begins his rotation at a skilled nursing facility, where he is eager to learn and grow. "I plan to gather as much experience as I can in the field, sharpening my skills and increasing my clinical judgment as a therapist," he says. Ultimately, Jacob's main goal is to open his own practice someday. "I know I want to be in an environment where I can interact with people on a daily basis, impacting their lives in a positive way. It will take a lot of work but I am dedicated and willing to do what it takes!"
Request More Info