Steven Jaskiel
Touro's Lander College of Arts and Sciences
Touro College of Dental Medicine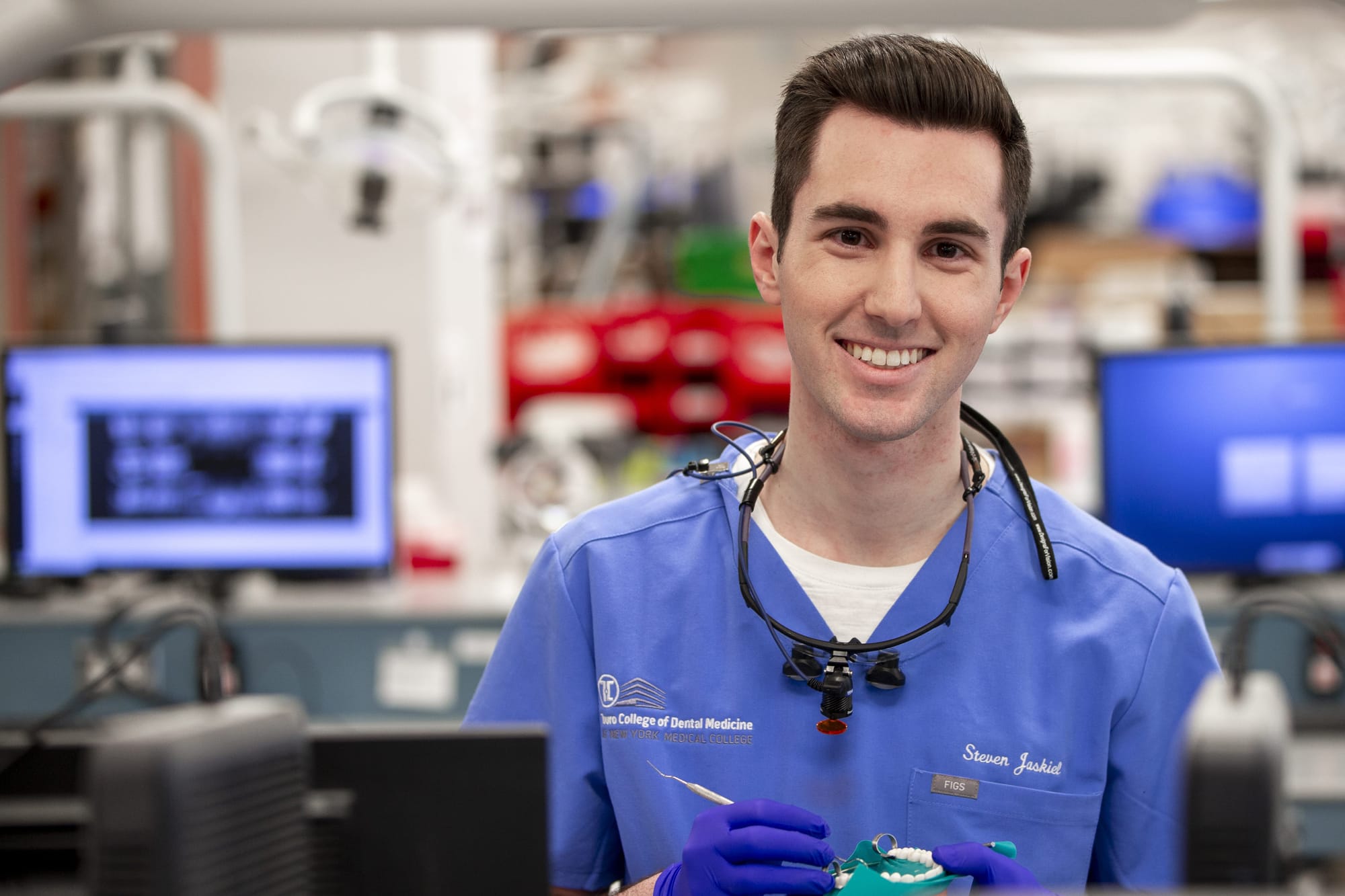 Growing up in Miami, Florida, with his parents and younger sister, Steven Jaskiel found an early role model in his hardworking father. As a dentist devoted to his craft, Steven's father instilled in him important life lessons such as quality over quantity and to never stop learning. Witnessing his father's passion and how he helped his patients, and even improved their lives by boosting their self-esteem, Steven was inspired to follow in his footsteps and pursue a career in dentistry.
His journey to Touro began while he was searching for an undergraduate program. "I chose Touro for my undergrad degree because the teacher-to-student ratio allowed me to have a personal relationship with my professors," Steven says. "They also offered unique programs like their post-Pesach program and summer semesters, which allowed me to get a head start on the path I chose."
Steven also appreciated the flexible schedule that enabled him to attend yeshiva during the day while still working towards fulfilling his career goals. "I am so grateful to Touro for providing me with this amazing opportunity, for not only did it allow me to advance in my secular education, it enabled me to continue in my religious education as well."
When it came time to apply to dental schools, Steven knew he wanted to stay within the Touro community for his professional education. "I was immediately drawn toward Touro College of Dental Medicine's high-end facilities, state-of-the-art technology and its compassionate faculty who want the students to succeed. Although dentistry is a difficult field of study, I do believe the resources offered at TCDM ease the path as much as possible. I am truly excited to continue in this career path and see what else this incredible field has to offer."
Request More Info