Tzvi Wolkenfeld
Touro's Lander College for Men
School of Health Sciences of Touro College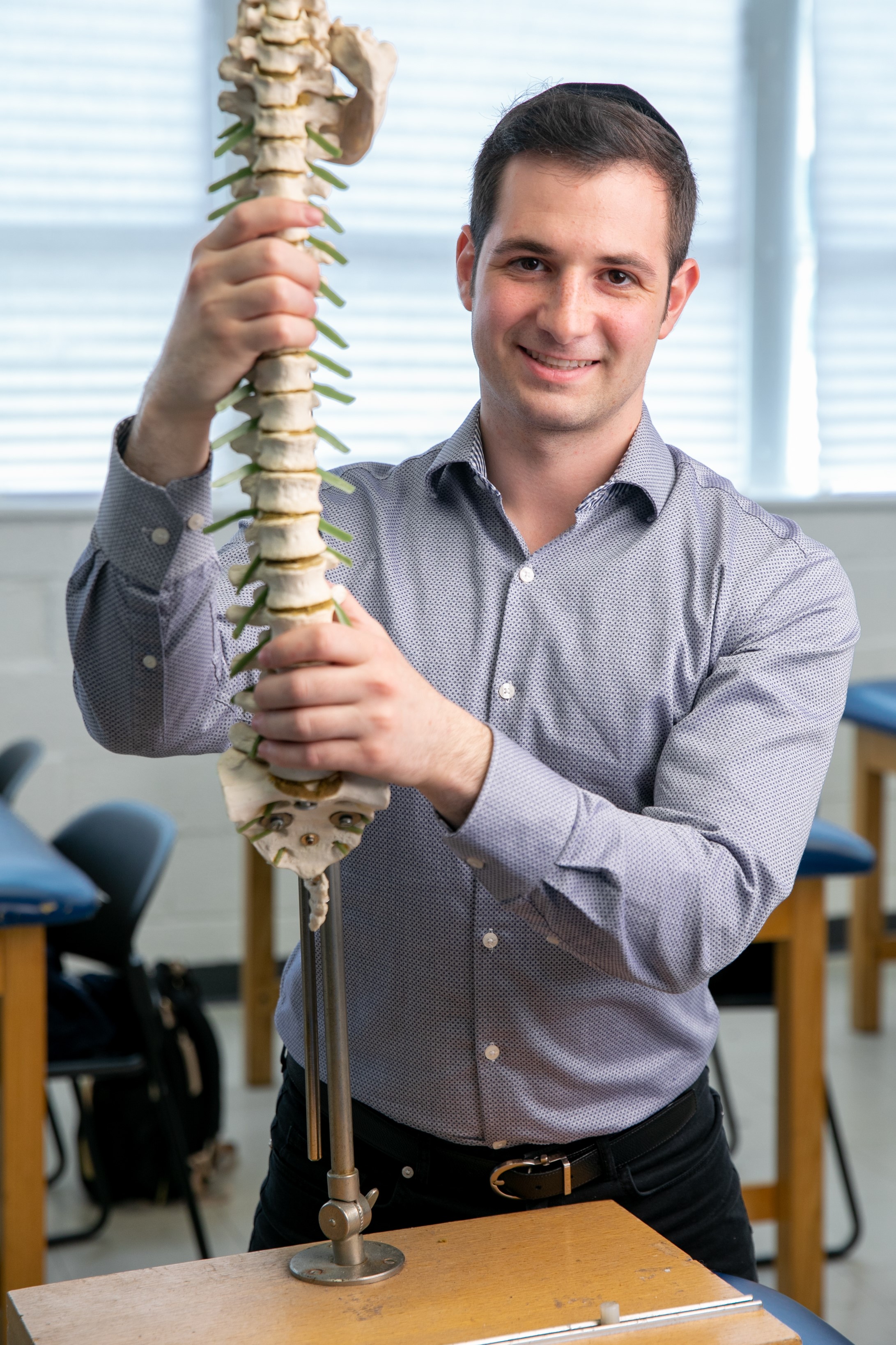 A love of the healthcare field, a desire to help people, and the many opportunities to grow and learn are just a few of the reasons why Tzvi Wolkenfeld chose to pursue physical therapy (PT) as a profession. He also values the chance to work inter-professionally with doctors, nurses, physician assistants, and other health-related professionals. "I want to do something that allows me to interact with others in the healthcare industry as well as deepen my understanding and appreciation of the ingenuity of the human body," Tzvi says.
With the ultimate goal of opening his own chain of PT practices in the US and Israel, Tzvi appreciates the potential and flexibility of the field. "I want to create a unique way to treat patients and revolutionize patient care. I want to make personalized PT available for all those who need it and not just people who can afford it," he explains.
Tzvi's time at Touro both as an undergrad at Lander College for Men (LCM) and as a current student at the School of Health Sciences is helping to prepare him to accomplish his impressive ambitions. "At LCM, the balance of Torah and learning to have a parnassah while contributing to the community played a huge role in my life," he says. "Touro prepared me to prioritize the true essentials in life and to realize my responsibility to act in a way that always reflects a professional demeanor. The small class sizes and lasting personal connections between faculty and students is also unique, and something I would not be able to find elsewhere."
As a graduate student, Tzvi knows he can count on the committed faculty who provide students with every opportunity to succeed. "The faculty are there to cultivate a cohort of professionals. The volunteering opportunities and group projects help us develop leadership roles and communicate in an interprofessional manner," he says. It also doesn't hurt that the school has a stellar track record for passing the board exams!
Still determining where he would like to specialize, Tzvi is keeping his options open as he learns more about the different areas during his clinical rotations and work experiences. But above all, he is excited for what the future will bring. "I want to further the betterment of society and deepen my personal connections with others. The balance between work, life, and identity is so intertwined in the field of PT. That is something I definitely want in my life," he says.
Request More Info