Myra Berman, MA, MSW, JD, LLM
Associate Dean for Academic Affairs
Touro College Jacob D. Fuchsberg Law Center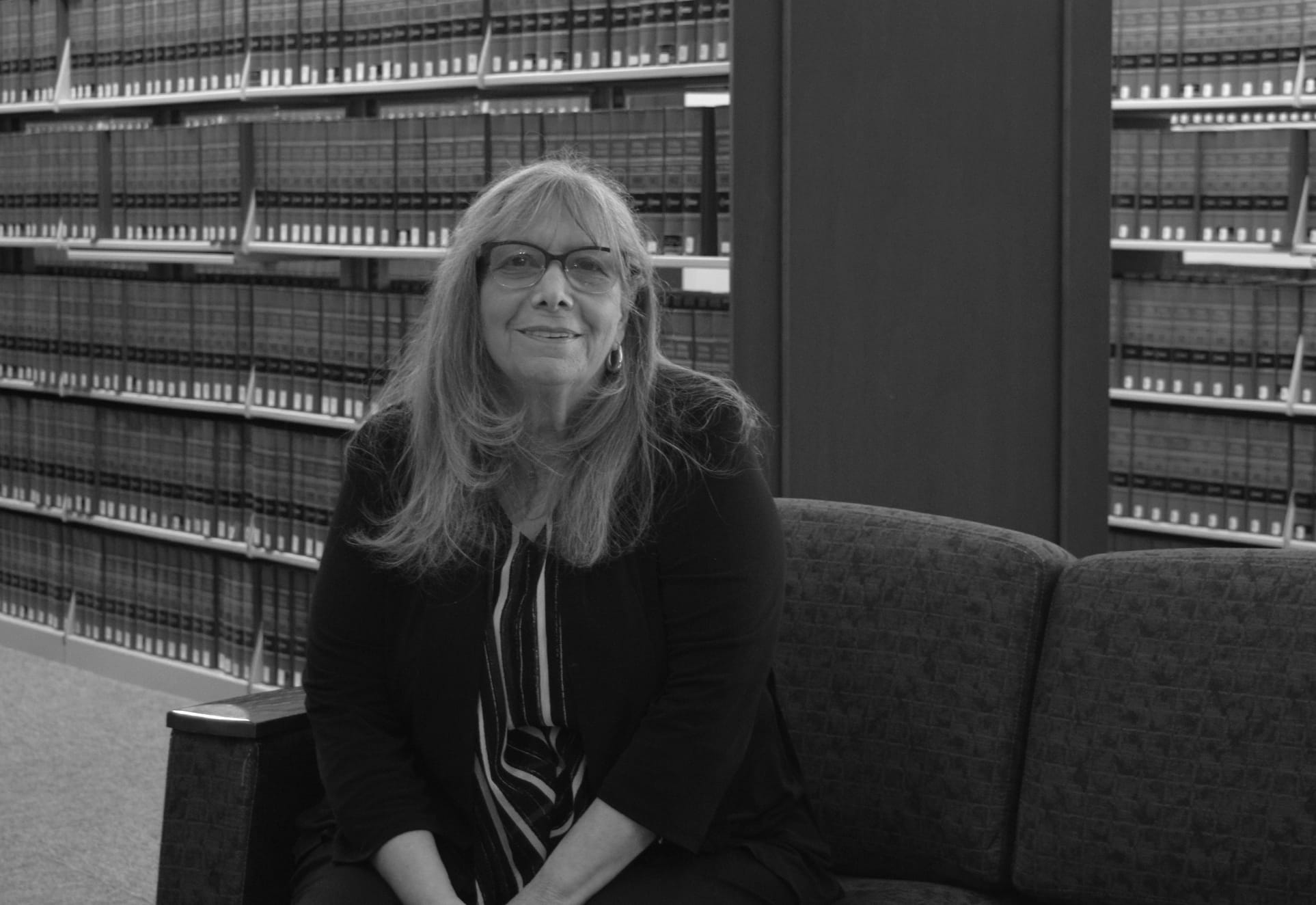 What Her Students Say
"Dean Berman's teaching style is challenging and engaging. She offers us examples of her real-life experiences from her career in social services. She encourages teamwork and the value of our relationships with other students and the entire Touro community. Her emphasis on these points is crucial to our legal education and to our transmission into the legal profession after graduation. Dean Berman also sets a great example as a leader—she is always available and willing to help anyone with anything that she can. When she helps us, she reassures us that we can succeed. (But she certainly makes us work hard!) She has specifically been a source of strength for students in the evening section. Dean Berman understands that we are carrying the weight of the world on our shoulders and she respects us for it. There are not enough nice things I can say about this woman—I am truly lucky and grateful to have had her as a professor."
- Jessica Weber
F. Scott Fitzgerald famously said that there are no second acts in American life, but Touro Law's Myra Berman might have to disagree with him.
After almost 20 years as a social worker, Myra Berman was ready for the next step in her career.
"I was a practicing social worker, but my sister was in law school and she would regularly call me to help her understand some cases," recalled Berman. "I fell in love with the substance of it. By the time my sister graduated I was convinced that it was something I wanted to do."
While she credits her sister with the spark, Berman said that during her career—as she rose quickly from a social worker to the director of a foster care and adoption agency—Berman realized the limitations of her influence as a social worker.
"It really upset me that an entry-level lawyer with very little legal or life experience could go in front of a judge and influence his opinion, but the judge wouldn't hear a word I said despite the fact that I was in charge of 1000 children in an agency," said Berman. "I decided I would go to law school so that judges would hear me."
When her last child left the nest in 2001, Berman enrolled in Touro College Jacob D. Fuchsberg Law Center's night program. After graduating in 2005, Berman accepted a position as assistant director of academic development in the law school. Though she considered a career in public interest law, Berman said she realized that a position in a law school was an exciting opportunity. "I felt I could do more if I stayed in the law school. I could influence hundreds of young lawyers and contribute to the profession itself."
"There is nothing like being in the classroom and nothing like knowing that students are responding positively to the goals and objectives you're trying to achieve," stated Berman.
In 2009, Berman became the director of the school's Collaborative Courts program. In her capacity in that position, she designed a program that placed law school students in the federal and state courthouses located across the street from the law school campus. First-year students observe judges and lawyers and work with Touro alumni inside the system. Second-year students rotate throughout the court system and perform simulated cases before sitting judges in the courtroom. Second and third-year students routinely participate in court proceedings, working alongside prosecutors, county attorneys, Legal Aide attorneys and private practitioners.
"We integrate what our students learn in the classroom with what they see and hear in the courtroom," Berman explained.
Berman was appointed as the school's first associate dean for experiential learning in 2012, where she expanded on several programs to help students prepare for their professional careers. "The focus has been to get the students out of the building and into the neighborhoods," said Berman.
She helped spearhead the school's involvement with Suffolk County's Access to Justice this past year. As part of the program, law students help individuals who couldn't or were otherwise unable to retain legal help.
"The goal is to close the gap for residents who don't have access to justice," Berman said. "It's hard for people to get to court and it's hard for them to get a lawyer. There is a significant population that are undocumented and are afraid to get services, so we go out and help them."
As part of the program, students are stationed in various places like schools and libraries around the county, offering free legal advice to residents. "Our law students will either refer them to lawyers in our community legal partnership program or to our clinic where we will take on their case," said Berman. The neighborhood program also has a pipeline component where law students visit high schools to facilitate mock trial programs and talk about legal issues relevant to teens. "Inside the classrooms are all these wonderful kids who want to learn and are interested in becoming lawyers," said Berman. "And our students are helping them towards achieving that goal."
In addition to her administrative responsibilities, Berman also teaches several law courses including Constitutional Law, Children and the Law, Criminal Law, and Family Law. Despite the scope of her responsibilities, her students know that she always has time for them: "No matter how many hats Professor Berman wears, she always put her students first," said graduate Dorothy Kong.
Her class on the court system benefits from the relationships she has developed with the courthouse. "The chief justice of the court gave us a courtroom for the class," said Berman. "We are based in the district court, but we go from one court to another depending on the topic we're studying. Judges talk to my students and lawyers teach them about practice."
The final presentations are oral arguments in front of a sitting judge.
As the volume of comments we received from her nominations attests, Berman's relationships to her students goes far beyond the classroom and more than one nomination card mentioned a video chat meeting with the professor over the weekend to discuss an issue.
"My students are people, not just students," said Berman. "I do mother them a bit. Law school is difficult, and I want to make sure they're doing well."
"Teaching allows me to grow, not only as a teacher, but as a person."
MYRA BERMAN
"Teaching allows me to grow, not only as a teacher, but as a person. It's invaluable. I love to sit and talk with people who are eager to learn. It helps me, and it helps them. It's the best of all possible worlds: I get to teach students and learn from them and those are the two most important things to me," Berman said, before adding, "Aside from my grandchild."
Big Family, Bigger Hearts
Berman said that the close relationships she develops with her students stem from her family dynamic. She is the oldest of eight and took care of many of her siblings. "In class, I have very high standards for my students and I expect them to reach those standards," Berman explained. "But outside the classroom there's nothing I won't do for them."
Fun Fact
Social work and law aren't the only careers Berman has considered. In her late twenties, she pursued a doctorate in English Literature at Stony Book University. She finished her coursework for her Ph.D. but ended up having to leave the program early for personal reasons. Berman said that being a part of the program and teaching classes helped her decide her future career. "In The Canterbury Tales, there's a line in the clerk's tale: 'Gladly would he learn and gladly teach.' When I read that I had this moment of realization. That is who I am: gladly would I learn, and gladly I teach. The two are interchangeable; one is totally dependent on the other. I don't think you can be a good teacher without being a good learner." Not one to leave things unfinished, Professor Berman said she is thinking about returning to finish her doctorate.