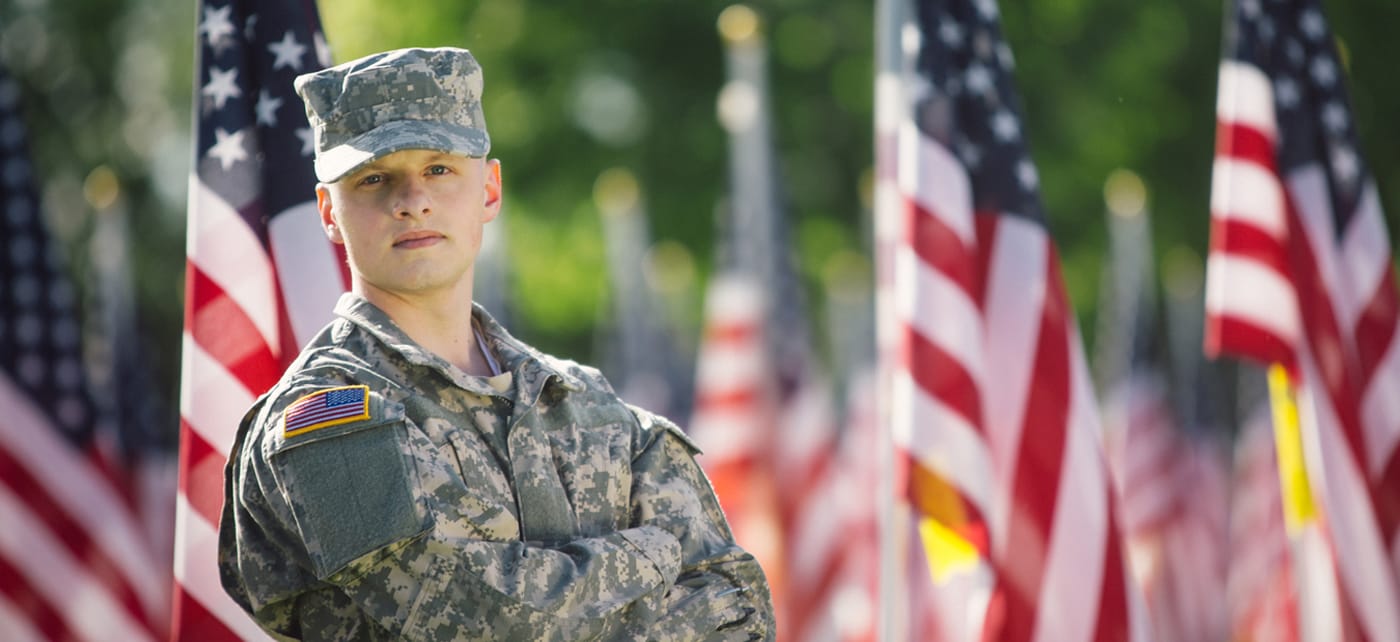 Veteran's Program
Veterans Program
Your military service and selfless patriotism have earned you the enduring respect and admiration of everyone at Touro University.
We understand that your rigorous training and duty while a member of the American armed forces have demanded excellence from you and brought out your best attributes.
We believe those attributes make you the most valuable kind of student.
And it's why we've invested significant time and manpower to create a supportive educational environment for veterans. Touro is a network of schools with specialized programs to help you best utilize your hard earned skills and military experience toward achieving your educational and career goals. We'll help you understand your eligibility, the admissions process, and your financial aid options.
Please contact us with any questions, or visit the school campus to learn more about their programs.
Sincerely,

Dr. Alan Kadish
President and CEO
Application Fee Waiver for Veterans
Nearly 18.2 million veterans currently live in the United States, yet the transition to civilian life after selflessly serving their country can be difficult. To ease their burden and recognize their service, Touro University and University System is now waiving the application fee for veterans, their spouses and dependents, in addition to current service members, seeking to further their education and advance their careers in a variety of fields. In some cases, applicants may still be responsible for fees paid directly to third party application services. "Military service and patriotism have earned veterans the enduring respect and admiration of everyone at Touro. The rigorous training and duty required of members of the U.S. Armed Forces demands excellence. We believe those attributes make veterans the most valuable kinds of students," said Touro University and University President, Dr. Alan Kadish.
Touro College and University System programs now offering the application fee waiver include Lander College for Men, Women and Arts & Sciences; the New York School of Career and Applied Studies, the College of Osteopathic Medicine, the College of Pharmacy, the School of Health Sciences, and the Hebrew Theological College's Beis Midrash & College for Men and Blitstein Institute for Women. The Graduate Schools of Business, Education, Jewish Studies, Social Work and Technology, as well as programs at Touro University in Nevada and Touro University California, are also part of the initiative.
"It is my privilege to support our college leadership as they continue to find ways to better support our veterans, their families and our current service members who are so deserving," said retired Colonel Geoffrey Slack, Director of Veterans Affairs. This new initiative underscores Touro's deep commitment to ensuring the success of student veterans and their spouses as they journey on their educational path and in their professional field of choice. It is important to note that Touro University has made every effort to waive all application fees but in some cases, applicants may still be responsible for fees paid directly to third party application services.