Kimberly Johnson, Ph.D., LMHC
Assistant Professor, Clinical Mental Health Counseling Program
School of Health Sciences, Touro College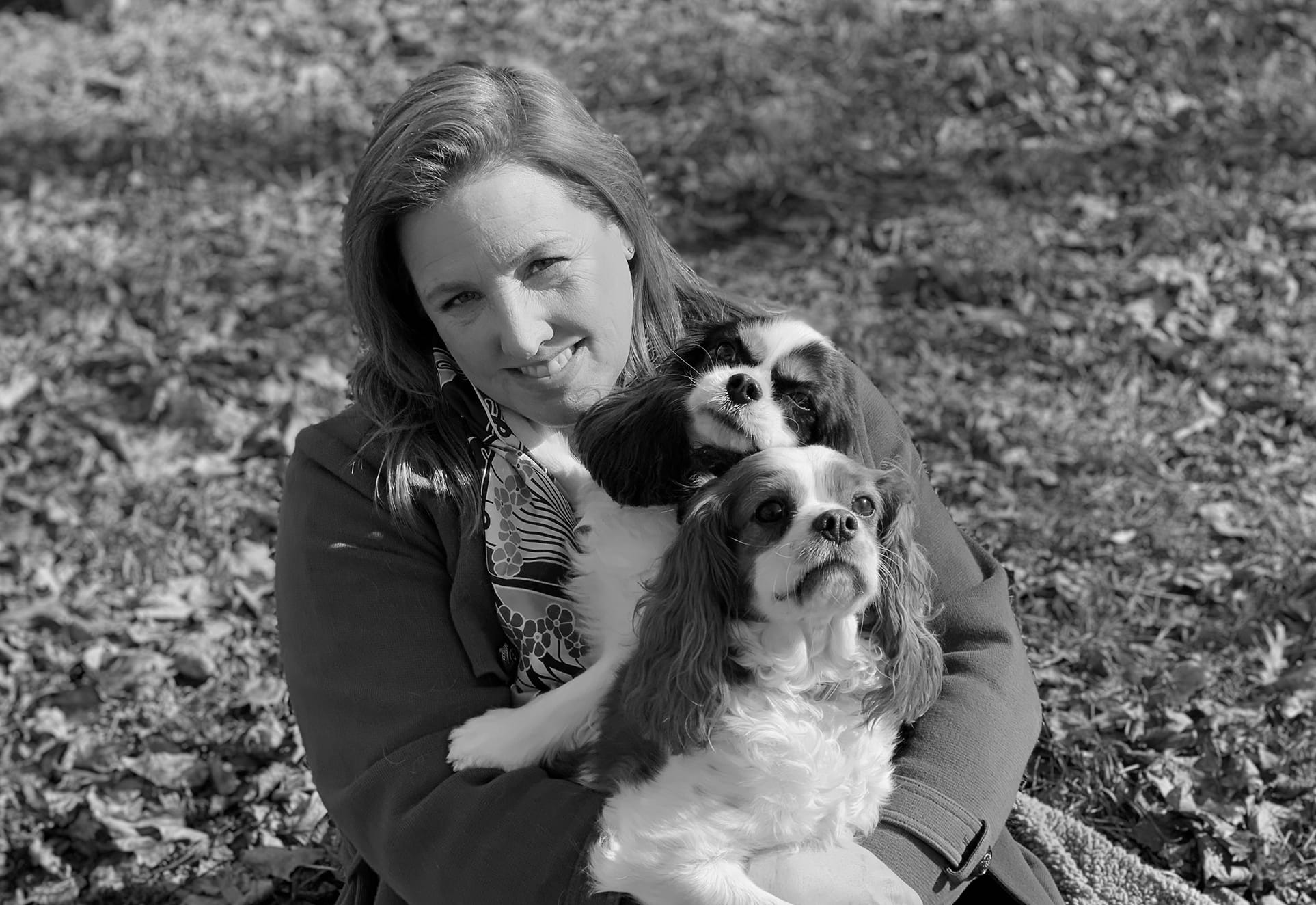 What Her Students Say
Professor Johnson constantly demonstrates an extreme dedication to her work and to her students. She goes above and beyond to ensure her students are receiving the best education. She is kind and welcoming and is always encouraging questions. She has made me a better student.
— Aviva Dua
Kimberly Johnson has a soft spot for the first graduate level class she taught in Touro.
"My class was composed of these amazing Orthodox women from the Borough Park community," recalled Dr. Johnson. "The in-depth discussions we had and the way they spoke to each other left a mark on me. I am still in contact with many of them and it's fascinating to see what they've become and how they helped move the profession forward."
"I'm not Jewish, but my students were so willing to help me learn about who they were, their life experiences, and their worldview," continued Johnson. "I get very excited learning about different communities and people; how they are similar and how they differ. It was an opportunity and an entrance to a new community."
This willingness to learn and become a part of other communities has been a hallmark of Johnson's career. Born and raised in California until the age of 11, Johnson moved with her family to a farm in Oregon. While in high school, she began studying sign language with her mother, a physical education teacher and disabilities awareness activist. Johnson attended UC Davis and though she majored in art history, she developed a passion for exploring the connection between linguistics and psychology.
"I had amazing professors who challenged me to look at language from an interesting perspective," said Johnson.
Family history also influenced her decision to take linguistic courses. Johnson's great-uncle was the well-known linguist-anthropologist Henry Hoijer, famous for coining the Sapir-Whorf hypothesis and a renowned expert on the Athabaskan language of North America. "My aunt always said I am very much like him and the closest thing he had to a grandchild," she said.
The more courses in linguistics Johnson took, the more she realized the interconnectedness of language and a person's sense of identity.
"Language, in its many forms, is a window into the internal workings of someone's mind," explained Johnson. "My uncle used to say that language is culture and culture is language. This stuck with me, and even though I am not a linguistic relativist as he was, I believe that language plays an intimate part in our worldview. The words we choose and the non-verbal language we engage translates into how I look at someone and interact with them."
One of her most formative life experiences occurred when she spent a year working in a school for the d/Deaf in Costa Rica as a part of her internship for her master's in Counseling and Rehabilitation for the Deaf from Western State College (now known as Western Oregon State University). A group of the students in the school were young adults who had not been exposed to a formal sign language system until their arrival at the school.
"They were outliers in the sense that they had missed exposure to a formal language during that period considered crucial to language development," recalled Dr. Johnson. "As they learned Costa Rican Sign Language, we caught glimpses into how they had processed their world. I found that their perspective on events wasn't shared in a linear fashion; instead it was circular and tangential. That's how they processed the world. That experience taught me I couldn't expect people to meet me where I am. I had to really learn how to get in and meet them where they are. Everyone has an internal experience. We might not share the same language or capabilities for the same language but the more I put myself out there, the better I was able to understand them. These students taught me so much more about the world."
After her experience in Costa Rica, Johnson returned to California and worked as a social worker in a foster care agency and then as a therapist and psychosocial educator at the Hearing Society in San Francisco. In 1999, Johnson moved to New York to pursue a doctorate at Teachers College, Columbia University. Her dissertation focused on the clinical relationship between d/Deaf patients with severe mental illness and hearing psychiatrists, as influenced by the presence of a sign-language interpreter.
"I have always felt that language, in all its forms, was the root of my profession, so it made sense to study how language affects the treatment process and how it influenced the relationship and rapport that was built into the clinical dynamic," said Johnson. She found that for those she observed the doctor-patient relationship was based on more than just direct or accurate mediated communication. "It taught me to look at how I interact with clients and people and to do so in a much more holistic manner," said Johnson. "Language is much, much more than simply what we say."
As she finished her Ph.D., Johnson worked at the New York Society for the Deaf; first as a therapist and then as a clinical director. She was a part of the agency's integration into FEGS. During this time, she was part of the initial mental health response for first responders at Ground Zero and played a role in providing services through Project Liberty for persons suffering from traumatic responses post 9/11. This along with her earlier experiences led her to further her involvement in community-based trauma and crisis-related work. She continues as a member of the Red Cross Disaster Mental Health team, the NYC Medical Reserve Corps, and her local CERT. As a board member of the Long Beach Community Organizations Active in Disasters (LBCOAD), she continues to be a part of the dialogue around mental wellness and disaster preparedness.
"Teaching, in a sense, is paying it forward. If I can give something to my students that they can take and use in their eventual practice, it makes them stronger mental health counselors and strengthens the field."
Kimberly Johnson
Johnson joined Touro in 2007, initially teaching at the School for Lifelong Education before she joined the College's School of Health Sciences Clinical Mental Health Counseling Program.
She teaches several courses including assessment, practicum and trauma, in addition to maintaining her own private practice. Part of the warm relationship she has with her students stems from her approach to the classroom.
"I feel there is shared learning in my classroom," Johnson explained. "I learn from my students just as, I hope, they learn from me. They're counselors-in-training. I see them as peers, representing me and my profession. Teaching, in a sense, is paying it forward. If I can give them something they can take and use in their eventual practice, it makes them stronger mental health counselors and strengthens the field."
Motto
"Everything is grist for the mill." Johnson believes everything she experiences is a chance for her to learn something.
Artistic View
During her time at UC-Davis, Johnson studied with some of the leading figures of the pop-art movement including Wayne Thiebaud, Robert Arneson, and Roy De Forest. "It was a unique time for learning to look at the world differently—and how we defined something as art or beauty or something of importance," said Johnson. "Art is a form of language to me as well." She continues to enjoy exploring her creativity in metal and glass sculpture.
Animal Rescuer
Dr. Johnson works with local and national animal rescues and has six rescue dogs.
Interpretive Dance Extra-Credit
Johnson previously taught an undergraduate psychology class. Each year, she jokingly offered extra credit for anyone who adds an interpretive dance to their final presentation. Only one student took her up on the offer. (The student received the extra credit.) Johnson periodically makes the same offer to her graduate students.