Ted Wong, Ph.D.
Associate Professor, Basic Sciences, College of Osteopathic Medicine
Touro University California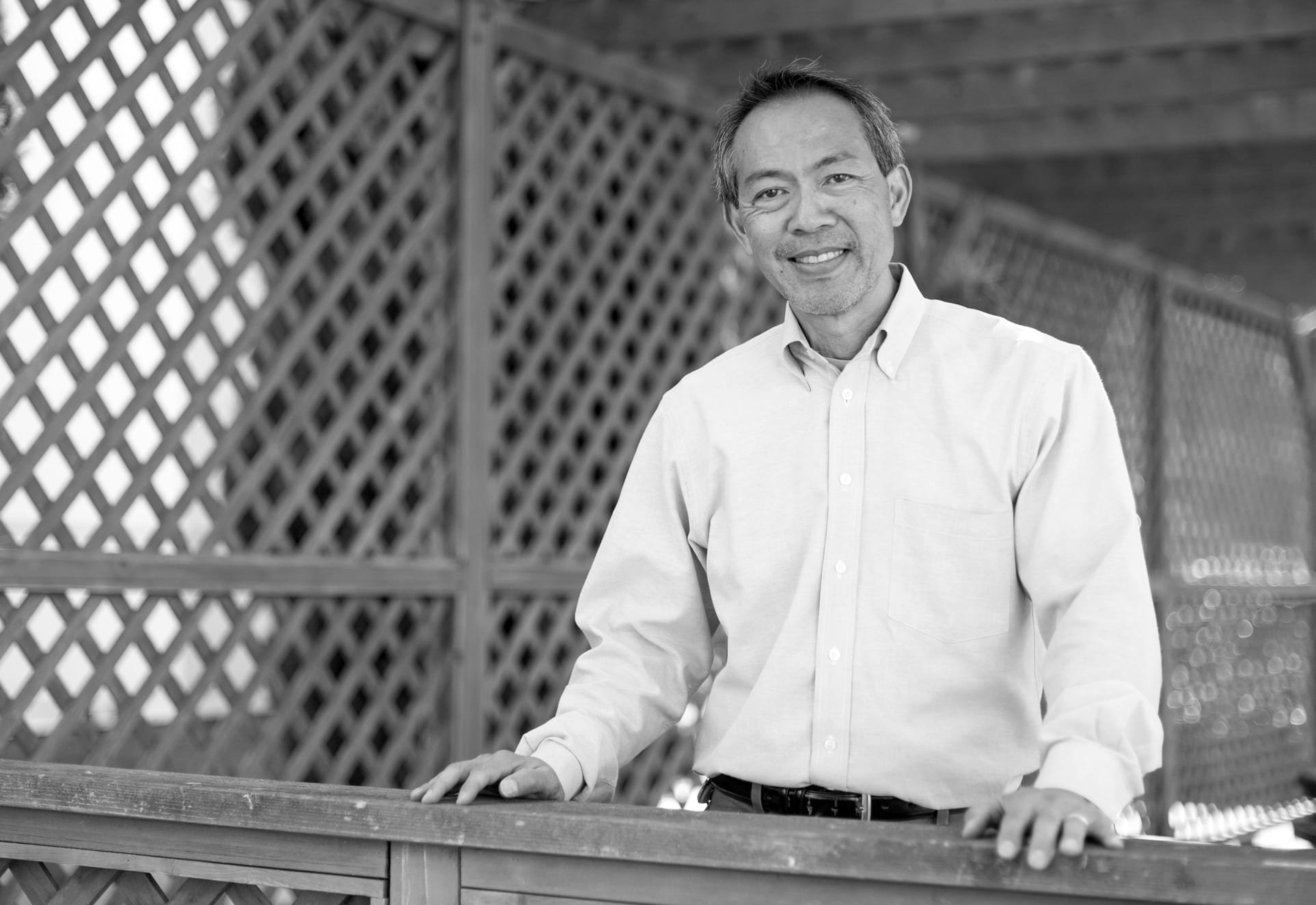 What His Students Say
Dr. Wong is a compassionate and brilliant professor who cares about his students with a familial empathy that I have never encountered in academia before. He is very knowledgeable to learn from and cares about his students' learning progress. A special quality he possesses is that he is genuinely so supportive to his students and cares about their well-being beyond school. I have so much gratitude for him because he was very kind to me when I was having a difficult transition in graduate school and gave me a different perspective on life. I am nominating Dr. Wong because he is an inspirational mentor and empathetic educator!
—Maria Nguyen
When Dr. Ted Wong sees a struggling student he is reminded, albeit slightly, of his own journey.
"I've had a lot of advocates and mentors and some of them don't even know how influential they were in terms of steering me in one direction," said Wong. "Whatever success I've had is, in a large part, collectively due to those individuals who saw something in me that I didn't see in myself. When I work with students—especially those that are discouraged or don't feel they can achieve their goals—I feel compelled to pay things forward on behalf of those who did it for me."
Wong, the youngest of five, was born and raised in Houston, TX where his family ran a small grocery. He attended Texas A & M and studied a branch of biomedical sciences.
"I was a student in search of an interest," recalled Wong. "Unlike many of our students who have established their goals early on, I was still figuring things out. My sister had wanted to be a veterinarian so I figured that would be a good goal, but midway through school, I realized I didn't have the passion for it."
After graduating, Wong took a teaching assistant position at the University of Texas's Dental School in Houston.
"It was a significant moment for me," said Wong, who taught physiology. "Teaching was a steep learning curve, but I discovered that I enjoyed it. I enjoyed being able to communicate knowledge to my students. At the time, I had just finished my undergraduate studies, so my students seemed more like my peers."
He also developed a strong relationship with other faculty members in the school.
"I developed several influential mentors," he said. "These were educators who were more focused on teaching instead of following the research track. I admired their dedication and they inspired me. They helped steer me towards the path of academic education."
Wong's supervisor encouraged him to pursue a more advanced degree. Since the school was part of a network of medical schools, he began taking part-time graduate science courses. One of Wong's mentors studied the pathologies of heart diseases.
"One of the consequences of heart disease is pathological cardiac hypertrophy," he explained. "That got me interested in the general area of mechanisms that influence muscle growth."
For his doctorate, Wong studied a subspecialty of physiology, exercise physiology. His particular area of interest was the protein synthesis dynamic that occurs when muscles grow through hormonal development and exercise. (Though he wasn't personally involved in the studies, the lab also investigated the muscle atrophy that occurs in space flights.)
For his post-doc work, Wong moved to an anatomy lab at the University of California—San Francisco where he looked at the molecular biology of muscle growth, and specifically the transcriptional control of the protein Troponin C, which regulates muscle contraction. During that time, Wong also realized something about his future career.
"I was a moderate success in the research area, but my interest had gravitated away from research and moved towards teaching," he said. "When I began looking for a permanent position, I focused more on positions that centered around teaching. That's what led me to Touro. Touro was just starting and they didn't have a robust research facility; the faculty that they hired were hired with the understanding that their main stress was teaching."
Wong was among the first full-time faculty members of Touro University California. For more than twenty years, Wong has taught physiology with his fellow educator, Alan Miller, Ph.D. The two divide the course with Wong focusing on respiratory, endocrine, gastrointestinal and reproductive systems. Through his long tenure, the self-reflective Wong said that he hoped that he improved on two elements.
"I hope I've become a more seasoned and more effective teacher, but I suppose that's something we all hope for: to improve with experience," related Wong. "I think that the other area that I've been striving to improve upon is understanding students a little more, seeing them as individuals instead of faces in the crowd."
"That's one of the reasons why I enjoy working with the students in our master's of science program," continued Wong. "The class is small enough that I can have close relationships with them. Hopefully, I've been able to grow and understand what they've been going through. I really enjoy the moments when they schedule a meeting one-on-one and I can talk to them and know what challenges they're facing and provide them with resources or support."
Judging from the nominations Wong received for his work at TUC, it is clear that he has succeeded. Several of his nominations were brief statements, including, "For always being there," and "Never giving up on us."
"The truth is I'm inspired more by my students than they are inspired by me. They keep the fire burning and make me realize –even after a long day—why I'm here."
Ted Wong
"It's ironic that the students chose me as an Inspiring Faculty," concluded Wong. "The truth is I'm inspired more by my students than they are inspired by me. They keep the fire burning and make me realize – even after a long day—why I'm here. The students work so hard and strive towards their goals that they keep me inspired."
Rocking in the Past
Wong is a hardcore aficionado of the music of the 60s and 70s, the era in which he grew up. His favorite bands are The Beatles, The Rolling Stones and Led Zeppelin. He's been trying (to no avail!) to get his daughter to appreciate his musical taste.
Movies
Wong's favorite movies premiered in the 50s. They include Twelve Angry Men, To Kill a Mockingbird and Hitchcock's oeuvre.