Academic Convocation
As we celebrate our 50th anniversary we also mark the singular achievement of our rise to university status with a historic academic convocation. As part of the convocation ceremony, an honorary doctorate will be bestowed upon: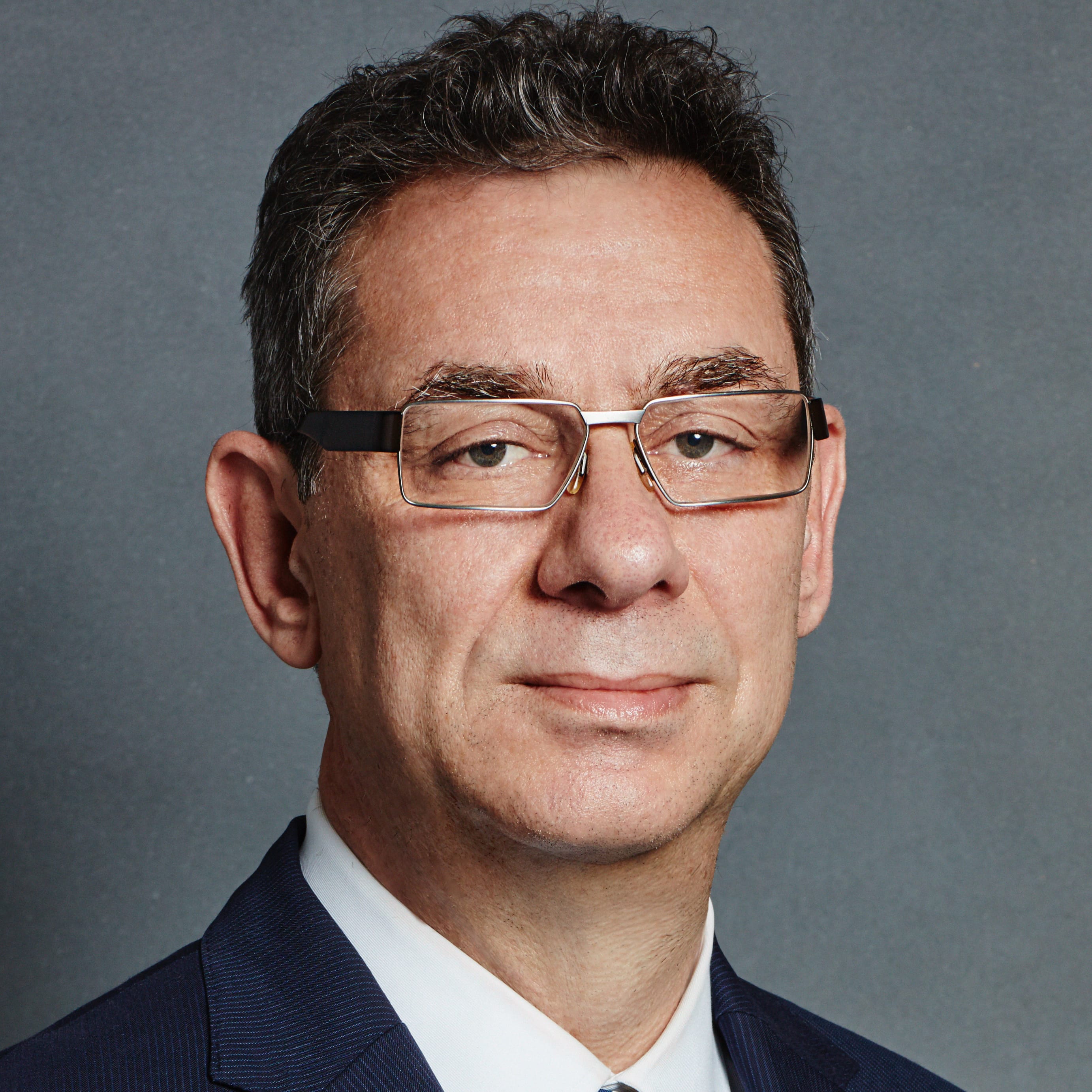 Dr. Albert Bourla
Chairman and CEO, Pfizer
Albert Bourla, D.V.M., Ph.D., leads Pfizer in its purpose— breakthroughs that change patients' lives, with a focus on driving the scientific and commercial innovation needed to have a transformational impact on human health.
During his more than 25 years at Pfizer, Dr. Bourla has built a diverse and successful career. When he took the reins as CEO in January 2019, Dr. Bourla accelerated Pfizer's transformation to become a more science-driven, innovative company.
Under his leadership, Pfizer invested more than $2 billion dollars at risk, and Dr. Bourla inspired colleagues to deliver a safe and effective vaccine for COVID 19 in just eight months—a process that typically takes eight to ten years— without compromising quality or integrity. A year later, Pfizer delivered the first FDA-authorized oral antiviral treatment for COVID 19.
Dr. Bourla was named the 2022 Genesis Prize Laureate in recognition of his leadership during the pandemic. In 2021, he was named CEO of the Year by CNN Business, included in Insider magazine's Most Transformative CEOs list, and was inducted into the Crain's New York Business 2021 Hall of Fame.
Honorees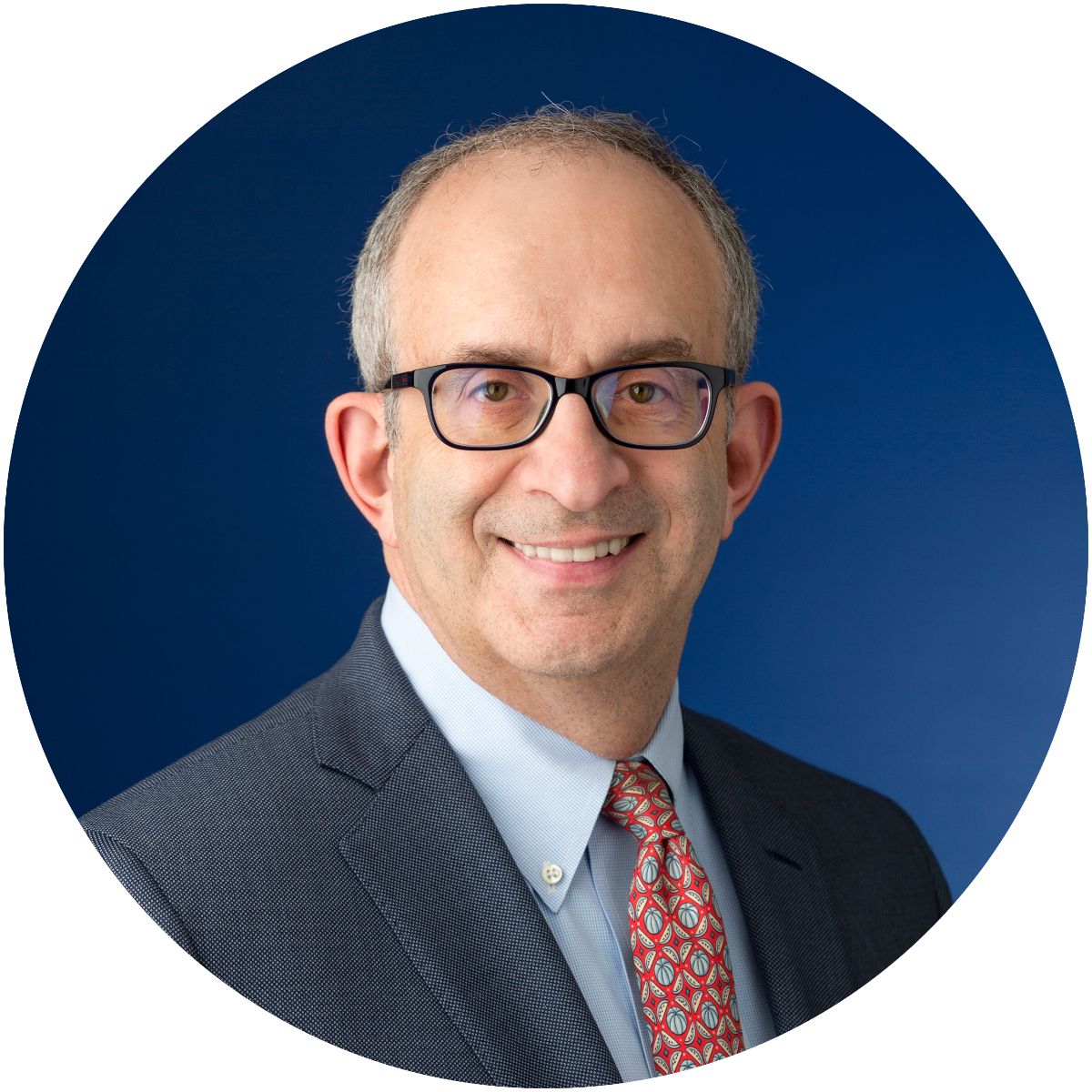 Dr. Alan Kadish is President of the Touro University System. He is a prominent cardiologist, dedicated teacher, researcher and scientist and experienced administrator. Alan Kadish, M.D., has developed Touro into one of the largest healthcare educational systems in the U.S. and under his leadership, Touro continues to prepare a new generation of scholars, entrepreneurs and professional leaders.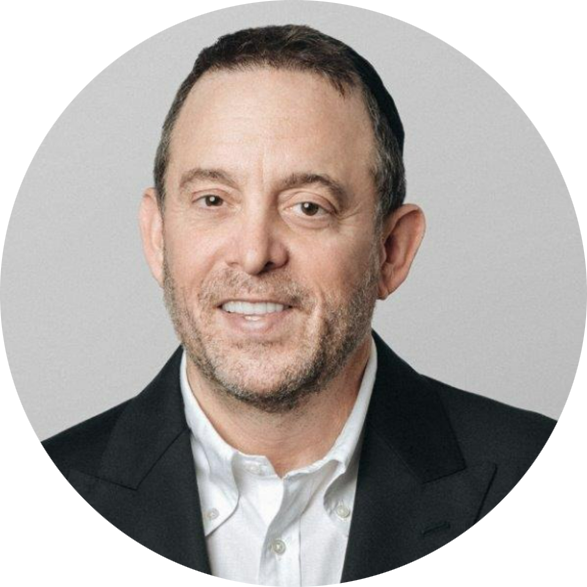 Dovid Lichtenstein is an entrepreneur, real estate investor and a Touro University board member. He is the founder and CEO of The Lightstone Group, which is one of the largest and most diversified privately held real estate companies in the United States. He has authored several volumes entitled Headlines, which highlight contemporary issues in Jewish law, based on his weekly podcast, Halacha Headlines.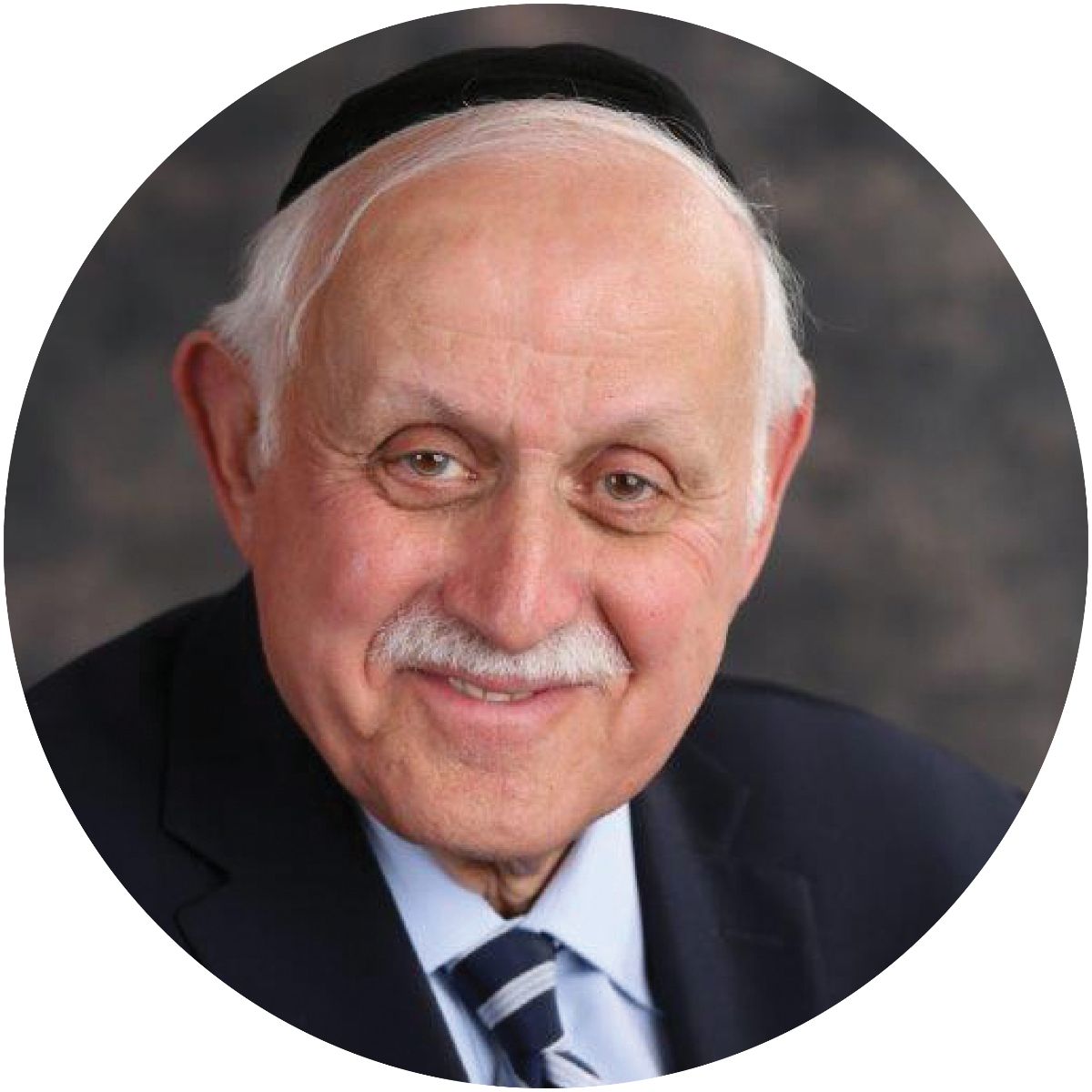 Dr. Robert Goldschmidt joined Touro in 1974 and has served in many capacities, including his current role as Touro Vice President for Planning and Assessment and Executive Dean at Touro's Lander College of Arts & Sciences in Brooklyn. He also serves as the Touro College Accreditation Liaison to the Middle States Commission on Higher Education (MSCHE). Dr. Goldschmidt is a recipient of the first Touro Gold Medal of Achievement for his leadership in the accreditation process.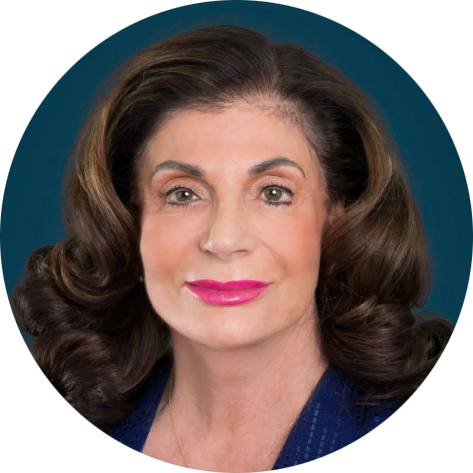 Hon. Shelley Berkley is currently Senior Vice President of External Affairs of the Touro University System. She previously served as CEO and Senior Provost of Touro's Western Division, where she was administrative and academic head of the Nevada and Northern California campuses of Touro University. Prior to that role, Shelley served the State of Nevada in the United States House of Representatives from 1998 to 2013. She was the first woman to serve Nevada's 1st Congressional District and held the position for seven terms.
Board of Trustees
Rabbi Doniel Lander
Chancellor
Mr. Abraham Biderman
Mr. Shmuel Braun
Dr. Benjamin Chouake
Mr. Allen Fagin
Mr. Howard Tzvi Friedman
Dr. Zahava Friedman
Mr. Gilles Gade
Rabbi Menachem Genack
Mr. Solomon Goldfinger
Mr. Abraham Gutnicki
Mrs. Debra Hartman
Mrs. Judy Kaye
Mr. Brian Levinson
Mr. Dovid Lichtenstein
Mr. Martin Oliner
Dr. Lawrence Platt
Mrs. Margaret Retter
Mr. Stephen Rosenberg
Mr. Israel Sendrovic
Mr. Gary Torgow
Mr. Jack Weinreb
Rabbi Shabsai Wolfe
Mr. Steven Zuller
Touro University Senior Administration
Dr. Alan Kadish
President
Rabbi Doniel Lander
Chancellor
Rosh HaYeshiva, Yeshivas Ohr Hachaim
Rabbi Moshe D. Krupka, Executive Vice President, University Ombudsman
Dr. Patricia E. Salkin, Senior Vice President for Academic Affairs, Provost, Graduate and Professional Divisions
Melvin M. Ness, Senior Vice President, Chief Financial Officer
Dr. Salomon Amar, Senior Vice President for Research Affairs
Hon. Shelley Berkley, Senior Vice President of External Affairs
Michael Newman, Senior Vice President of Legal Affairs and Chief Compliance Officer
Jeffrey Rosengarten, Senior Vice President of Operations
Matthew Bonilla, Vice President of Student Administrative Services
Dr. Stanley L. Boylan, Vice President of Undergraduate Education and Dean of Faculties
Rabbi Alan G. Ciner, Vice President of Community Engagement
Paul Glasser, Vice President, Institutional Advancement
Dr. Robert Goldschmidt, Vice President for Planning and Assessment
Dr. Franklin M. Steen, Vice President, Chief Information Officer
Dr. Marian Stoltz-Loike, Vice President of Executive Online Education
Dr. Judah Weinberger, Vice President for Collaborative Medical Education, AVP of Undergraduate Education
Dr. Roy Finaly, CEO and Chief Operating Officer, Touro University Worldwide
Dr. Edward Halperin, Chancellor and CEO, New York Medical College, Touro Provost for Biomedical Affairs
Dr. Andrew Priest, Provost and CEO, Touro University Nevada
Rabbi Shmuel Schuman, CEO, Hebrew Theological College
Dr. Sarah Sweitzer, Provost and CEO, Touro University California
Dr. Sabine Charles, Chief Internal Auditor
Board of Governors
Mr. Bruce K. Gould
Chair
Mrs. Rena Barta
Mr. Gavriel Berger
Mr. Harvey Blitz
Mr. Stephen Brown
Mr. Rod Chay
Rabbi Alan G. Ciner
Mr. John Crepsac
Dr. Hazel Dukes
Mr. Sam Epstein
Mr. Alan Fuchsberg
Mr. Charles Ganz
Mr. Adam Geiger
Mr. Marc Moyal

Rabbi Michael Hasten
Mr. Aaron Herzog
Dr. Mark Jacobs
Mrs. Robin Jacobs
Dr. Alan Kadish
Dr. Martin Katzenstein
Mr. Lloyd Keilson
Rabbi Moshe Krupka
Mr. Bruce Lilker
Mrs. Gail Lipton
Mr. Joshua Manaster
Mr. Harold Matheson
Mr. Robert Marcus
Mrs. Meryl Maybruch
Mr. Ira Nutis
Mr. Joseph Popack
Mrs. Yaffa Popack
Mr. David Portal
Mr. Daniel Retter
Mr. Alex Rovt
Mrs. Lindsay Schottenstein
Mr. Nathan Sklar
Mr. Howard Stein
Mr. Andrew Tananbaum
Dr. A.M. Tannenberg
Mr. Marvin Weitz

Tribute Committee
Drs. Evan and Jill Chafitz
Marc Cooper
Dr. Haitham and Sandra Ennabi
Neal Garelik and Family
Dr. Ira and Janet Grosser
Rhoda Levine
Joel Margolis
David and Isabelle Novak
David and Karen Portal
Dr. Barry Jacobson and Dr. Helen Weinberg
Barbie Lehman Siegel
Dr. Efraim and Susan Zak
David and Mira Zeffren
Touro University Academic Committee
Dean Henry Abramson, Lander College of Arts and Sciences
Dean Robert Amler, School of Health Sciences and Practice, NYMC
Dean Robert Askey, College of Health and Human Services, TUN
Dean Elliot Bartky, Hebrew Theological College
Dean Henry Cohen, Touro University College of Pharmacy
Dean Jacob Easley II, Graduate School of Education
Vice Dean Edward Farkas, Touro College of Dental Medicine at New York Medical College
Dr. Simcha Fishbane, Liaison, European Branch Campuses
Dean Nancy Gallina, Graduate School of Social Work
Executive Dean Robert Goldschmidt, Lander College of Arts and Sciences
Dean Issac Herskowitz, Graduate School of Technology
Dean Marina Holz, Graduate School of Basic Medical Sciences, NYMC
Dean David Jacobson, Touro College Los Angeles
Dean Stuart Klammer, Touro College Israel
Dean Elena B. Langan, Touro University Jacob D. Fuchsberg Law Center
Provost Sheila Lewis, Touro University Worldwide
Dean Mary Lo Re, Graduate School of Business
Dean Steven Lorenzet, The School of Health Sciences of Touro University
Dean Ronnie Myers, Touro College of Dental Medicine at New York Medical College
Dean Jerry Nadler, School of Medicine, NYMC
Dean Lisa Norton, College of Education and Health Sciences, TUC
Dean Elizabeth Palmarozzi, College of Osteopathic Medicine – Touro University Montana
Dean Jim Scott, College of Pharmacy, TUC
Dean Michael Shmidman, Graduate School of Jewish Studies
Dean Moshe Sokol, Lander College for Men
Dean Kenneth Steier, Touro University College of Osteopathic Medicine
Dean Marian Stoltz-Loike, Lander College for Women – The Anna Ruth and Mark Hasten School
Dr. Chani Tessler, Dean, Blitstein Institute for Women, HTC and Vice Provost, Touro University Illinois
Dean Judah Weinberger, New York School of Career and Applied Studies
Dean Wolfgang Gilliar, College of Osteopathic Medicine, TUN
Alumni Committee
Jeanne Araujo, The School of Health Sciences (Physician Assistant), 2014
Kelsey Berman, The School of Health Sciences (Nursing), 2014
Esther Carelus, The School of Health Sciences (Physician Assistant), 2014
Sheryl Frishman, Graduate School of Social Work, 2018
Aryeh Goldman, Lander College for Men, 2017
Dr. Kelly Hawthorne, Touro College of Osteopathic Medicine, 2018
Shatima Howard, The School of Health Sciences (Speech-Language Pathology), 2020
Sarah Keeler, Graduate School of Social Work, 2015
Azzi Kimmel, Lander College for Men, 2020
Yitzchok Kolodny, The School of Health Sciences (Physical Therapy), 2008
Stacy (Gotlieb) Konstam, Lander College for Women – The Anna Ruth and Mark Hasten School, 2010
Mindy Kresch-Vatch, Lander College for Women – The Anna Ruth and Mark Hasten School, 2017
Netanel Lederer, Lander College for Men, 2016
Rachel Levinson, Graduate School of Social Work, 2017
George Likourezos, Jacob D. Fuchsberg Touro Law Center, 1995
Caryn Loffman, Graduate School of Social Work, 2012
John Lopez, Graduate School of Social Work, 2015
Esther Louis, The School of Health Sciences (I-O Psychology), 2015
Hon. Eileen N. Nadelson, Jacob D. Fuchsberg Touro Law Center, 1984
Dr. Omobola Onikoyi, Touro College of Osteopathic Medicine, 2018
Stephanie Plasencia, Graduate School of Social Work, 2017
Dr. Erawadi Singh, Touro College of Osteopathic Medicine, 2019
Meir Solomon, Lander College for Men, 2021
Bobby Staley, Graduate School of Social Work, 2008
Arielle Steinreich, Lander College for Women – The Anna Ruth and Mark Hasten School, 2011
Rachelle (Lapin) Stern, Lander College for Women – The Anna Ruth and Mark Hasten School, 2009
Jesse Vogel, The School of Health Sciences (Occupational Therapy), 2009
Shira Seidel Westreich, Lander College for Women – The Anna Ruth and Mark Hasten School, 1979