Who Was Judah Touro?
December 14, 2021 8:00pm ET
Add to Calendar
12/14/21 8:00 PM
Who Was Judah Touro?
Zoom
Who Was Judah Touro?
The name Touro adorns two synagogues, a hospital, and several streets, including one in Jerusalem and, of course, Touro College. Who was Judah Touro, and why does Touro College take such pride in its name?
Join us for a conversation between Touro President Dr. Alan Kadish and Dr. Jonathan Sarna, University Professor and Director of the Schusterman Center for Israel Studies at Brandeis University.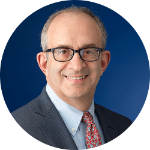 Dr. Alan Kadish
Dr. Alan Kadish is the President of the Touro College and University System, noted educator, researcher and administrator who is training the next generation of communal, business and healthcare leaders.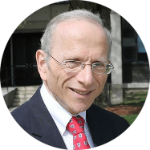 Dr. Jonathan Sarna
Jonathan D. Sarna is University Professor and Joseph H. & Belle R. Braun Professor of American Jewish History at Brandeis University, where he directs the Schusterman Center for Israel Studies. He also serves as Chief Historian of the National Museum of American Jewish History in Philadelphia.
Author or editor of more than 30 books on American Jewish history and life, his American Judaism: A History (Yale 2004), recently published in a second edition, won six awards including the 2004 "Everett Jewish Book of the Year Award" from the Jewish Book Council. His most recent books are Coming to Terms with America (JPS, 2021) and (with Benjamin Shapell) Lincoln and the Jews: A History (St. Martin's, 2015).
Part of the online lecture series "Touro Talks" presented by Touro experts.