Graduate School of Technology Alumni Association Meeting
December 3, 2020 5:45pm – 6:45pm ET
Add to Calendar
12/3/20 5:45 PM
12/3/20 6:45 PM
Graduate School of Technology Alumni Association Meeting
Online via Zoom
Graduate School of Technology Alumni Association Meeting
Join the Touro College Graduate School of Technology Alumni Association virtual meeting for our Fall 2020 get-together, online via Zoom.
In addition to networking with your fellow alumni, we are pleased to present Martin Herschberg, an expert in the art of networking, which is key to a successful career.
Mark Herschberg understands that networking is a skill everyone touts as critically important. Despite the perceived value, most of us receive little or no training on what we should actually be doing to build out networks. Mark Herschberg will discuss:
What constitutes effective networking
How to approach networking
How to think about your network
How to avoid some common networking pitfalls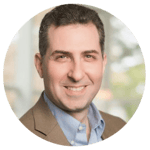 Mark Herschberg is the author of The Career Toolkit, Essential Skills for Success That No One Taught You. From tracking criminals and terrorists on the dark web to creating marketplaces and new authentication systems, Mark has spent his career launching and developing new ventures at startups and Fortune 500s and in academia.
Mark Herschberg helped to start the Undergraduate Practice Opportunities Program, dubbed MIT's "career success accelerator," where he teaches annually. At MIT, he received a B.S. in physics, a B.S. in electrical engineering & computer science, and a M.Eng. in electrical engineering & computer science, focusing on cryptography. At Harvard Business School, Mark helped create a platform used to teach finance at prominent business schools. He also works with many non-profits, including Techie Youth and Plant A Million Corals.
To register for the Alumni Association Virtual Meeting RSVP NOW!
We will send the Zoom link and password to all those who have RSVPed, closer to the event date.
Not available on November 19th? Sign up and we'll send you the recording afterward.
We are Looking forward to seeing you there!