The New Middle East with Ambassador Houda Nonoo, the First and Only Jewish Ambassador from an Arab Country
June 20, 2021 10:00am ET
Add to Calendar
06/20/21 10:00 AM
The New Middle East with Ambassador Houda Nonoo, the First and Only Jewish Ambassador from an Arab Country
Zoom
The New Middle East with Ambassador Houda Nonoo, the First and Only Jewish Ambassador from an Arab Country
Please join President Kadish in a candid conversation with Ambassador Houda Nonoo on being Jewish in Bahrain and the new Middle East.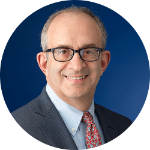 Dr. Alan Kadish
President of Touro College and University System, noted educator, researcher and administrator who is training the next generation of communal, business and health care leaders.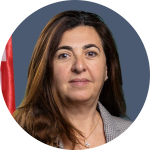 Ambassador Houda Nonoo
H.E. Ambassador Houda Nonoo currently serves as an Ambassador at the Ministry of Foreign Affairs (MoFA). She served as Ambassador Extraordinary and Plenipotentiary of the Kingdom of Bahrain to Washington, D.C. and nonresident Ambassador of Kingdom of Bahrain to Argentina, Brazil, Canada and Mexico. Prior to joining MoFA, she was appointed by His Majesty King Hamad Bin Isa Al Khalifa to the Shura Council, where she served on the committee for Finance and Economic Affairs between 2006 and 2008.

She is a member in the King Abdulla Bin Abdulaziz International Centre for Interreligious and Intercultural Dialogue (KAIICID), a Board Member of the American Chamber of Commerce, a founding member of Bahrain Association for Child Safety (BACS), a founding member of the Bahrain Human Rights Watch Society (BHRWS) where she also served as General Secretary from 2005 to 2008. Ambassador Houda Nonoo is the head of the Bahrain Businesswomen's Society's Advisory and International Relations Committee. She is also a member of the board of trustees and the treasurer for the House of the Ten Commandments (the Jewish community in Bahrain) and a board member of the Association of Gulf Jewish Communities.
Part of the online lecture series "Touro Talks" presented by Touro experts.