Autism, Disability and Employment: An International Conversation
May 18, 2022 8:00pm – 9:30pm ET
Add to Calendar
05/18/22 8:00 PM
05/18/22 9:30 PM
Autism, Disability and Employment: An International Conversation
Zoom
Autism, Disability and Employment: An International Conversation
Join Touro Talks and the Jewish Law Institute at Touro Law Center for a conversation with leading experts from around the world, who will discuss their powerful personal stories and their professional efforts to promote disability awareness, inclusion, acceptance and employment.
MODERATORS: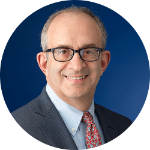 Dr. Alan Kadish, President, Touro University
President of Touro University, noted educator, researcher and administrator who is training the next generation of communal, business and healthcare leaders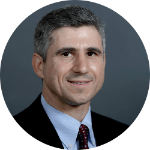 Professor Samuel J. Levine, Touro Law Center
Professor of Law and Director, Jewish Law Institute, Touro Law Center, prolific writer, author of Was Yosef on the Spectrum? Understanding Joseph Through Torah, Midrash and Classical Jewish Sources
PANELISTS: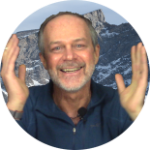 Tim Goldstein, Global Cloud Trainer, Google
Tim Goldstein, 62, was diagnosed with Asperger's syndrome at age 54 – and the diagnosis changed his life both personally and professionally. After decades wearing many hats in the bicycle business and metalsmith supply industry and spending years as an independent IT consultant and now at Google, Tim is also working to change the perception of autism as a neurodiverse communications specialist – probably the only one in the world doing specifically what he does.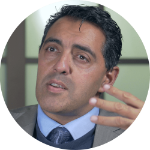 Hardeep Rai, Group CEO & Founder, Kaleidoscope Group/Kaleidoscope Investments
Hardeep Rai is the founder and CEO of Kaleidoscope Investments, an international London-based company that exclusively invests in disabled people with great business ideas. He spent 25 years in the investment management industry, including 13 years in the well-known hedge fund, Gartmore Investment Management. He spent the last 12 years as an entrepreneur, investor and business growth specialist.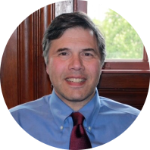 Dr. Michael Stein, Executive Director, Harvard Law School Project on Disability
Professor Michael Ashley Stein is the co-founder and executive director of the Harvard Law School Project on Disability. One of the world's leading experts on disability law and policy, Dr. Stein has received numerous awards in recognition of his transformative work, and he has brought landmark disability rights litigation globally. He earned a J.D. from Harvard Law School (where he became the first known person with a disability to be a member of the Harvard Law Review), and a Ph.D. from Cambridge University.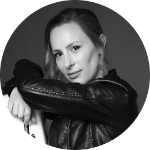 Elisabeth Wiklander, Cellist, London Philharmonic Orchestra
Prize-winning cellist Elisabeth Wiklander is a member of the London Philharmonic Orchestra and has taught orchestral performance at conservatories in Amsterdam, London and New York. She also holds a teaching position at Ljungskile Folkhögskola in her native Sweden. Elisabeth is autistic and a neurodiversity advocate, appointed cultural ambassador for the National Autistic Society in the UK. Media appearances include a TEDx talk, The Daily Politics Show (BBC live) and several programs and documentaries for Swedish Television.