World Book Day at the Touro College Graduate School of Education
April 7, 2022 9:00am – 4:00pm ET
Add to Calendar
04/7/22 9:00 AM
04/7/22 4:00 PM
World Book Day at the Touro College Graduate School of Education
Zoom
World Book Day at the Touro College Graduate School of Education
World Book Day celebrates the joy of reading and the pride of having books of your own. Touro's Graduate School of Education faculty and friends are joining in the celebration on Thursday, April 7th, 2022, through a marathon read aloud from 9 am to 4 pm, and also by sharing award-winning books and resources for teachers, parents, and caregivers.
You can join us in two ways:
Donate a Book
Please donate a new book, to be distributed to families experiencing homelessness. This year's collection of books will be donated to the Long Island Coalition for the Homeless based in Amityville and The Children's Rescue Fund, operating within the South Bronx and Manhattan. Through your generous gift, you affirm every child's right to read, the positive influence of parent and child interactions with books, and the need for equitable access to quality literature for all children. We encourage donations of bilingual, culturally diverse, and special ability books for children and youth across all three grade levels of Birth – Grade 2, Grades 1-6, and Grades 7-12. You may donate books through April 30, 2022.
Books may be mailed or dropped off at these locations:
Joanne Robertson-Eletto
Touro's Graduate School of Education
225 Eastview Drive
Rooms 220 and 222
Central Islip, New York, 11722
Laurie Bobley
Touro's Graduate School of Education
320 West 31st Street
Room 215 B
New York, New York, 10001
Attend a Read Aloud - Thursday April 7, 2022
You can attend the entire day or come in and out for stories that interest you. If you are a teacher, we encourage you to bring your class. The webinar read alouds will be enriched with carefully selected web resources for teacher/parent/caregiver activities that can be used in conjunction with a shared reading of the book.
Register for Thursday's Read Alouds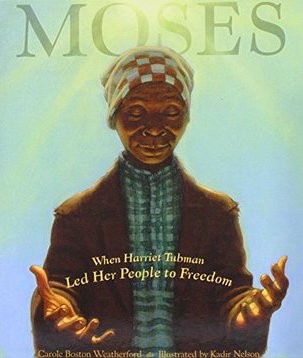 9:00am – Welcome
When Harriet Tubman Led Her People to Freedom by Carole Boston Weatherford
Read by Jacob Easley II, Ph.D.
Dean, Touro College Graduate School of Education
Born into slavery, Harriet Tubman hears these words from God one summer night and decides to leave her husband and family behind and escape. Taking with her only her faith, she must creep through the woods with hounds at her feet, sleep for days in a potato hole, and trust people who could have easily turned her in.
But she was never alone.
In lyrical text, Carole Boston Weatherford describes Tubman's spiritual journey as she hears the voice of God guiding her north to freedom on that very first trip to escape the brutal practice of forced servitude. Tubman would make nineteen subsequent trips back south, never being caught, but none as profound as this first one. Courageous, compassionate, and deeply religious, Harriet Tubman, with her bravery and relentless pursuit of freedom, is a testament to the resilience of the human spirit.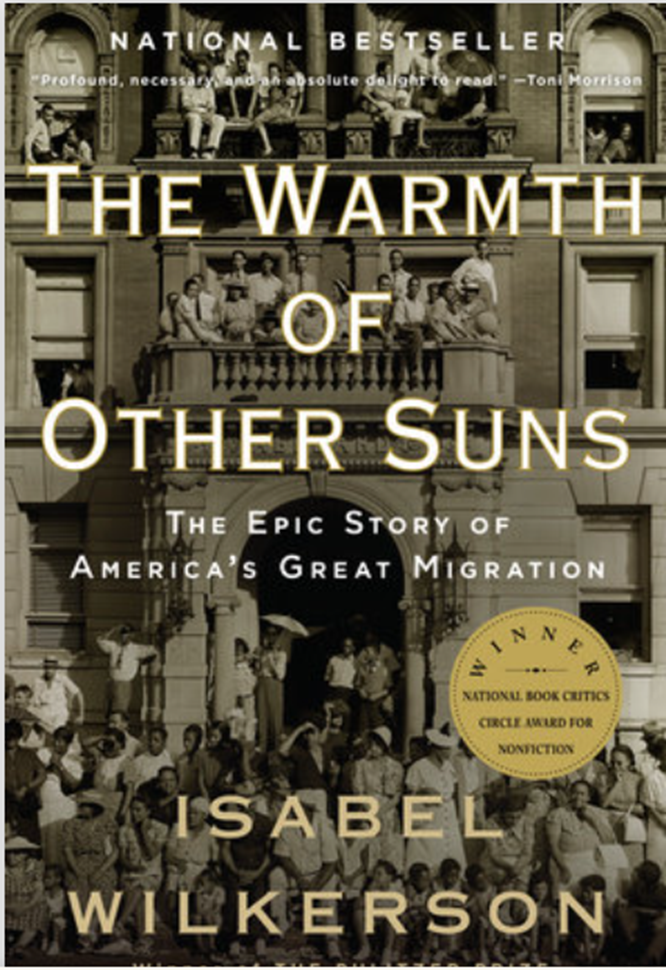 9:20am
The Warmth of Other Suns, The Epic Story of America's Great Migration by Isabel Wilkerson
Read by Lynn Gangone, Ed.D.
President and Chief Executive Officer, AACTE
From 1915 to 1970, this exodus of almost six million people changed the face of America. Wilkerson compares this epic migration to the migrations of other peoples in history. She interviewed more than a thousand people, and gained access to new data and official records, to write this definitive and vividly dramatic account of how these American journeys unfolded, altering our cities, our country, and ourselves.
With stunning historical detail, Wilkerson tells this story through the lives of three unique individuals: Ida Mae Gladney, who in 1937 left sharecropping and prejudice in Mississippi for Chicago, where she achieved quiet blue-collar success and, in old age, voted for Barack Obama when he ran for an Illinois Senate seat; sharp and quick-tempered George Starling, who in 1945 fled Florida for Harlem, where he endangered his job fighting for civil rights, saw his family fall, and finally found peace in God; and Robert Foster, who left Louisiana in 1953 to pursue a medical career, the personal physician to Ray Charles as part of a glitteringly successful medical career, which allowed him to purchase a grand home where he often threw exuberant parties.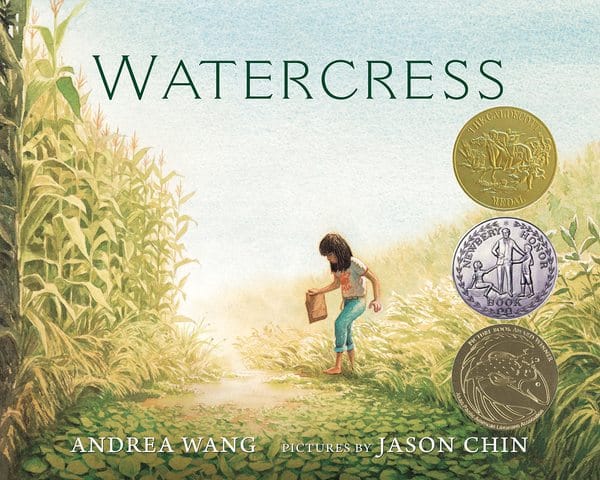 9:35am
Watercress by Andrea Wang
Read by Ruth Best, Ed.D.
Assistant Dean, Clinical Experiences and Partnerships
Driving through Ohio in an old Pontiac, a young girl's parents stop suddenly when they spot watercress growing wild in a ditch by the side of the road. Grabbing an old paper bag and some rusty scissors, the whole family wades into the muck to collect as much of the muddy, snail covered watercress as they can.
At first, she's embarrassed. Why can't her family get food from the grocery store? But when her mother shares a story of her family's time in China, the girl learns to appreciate the fresh food they foraged. Together, they make a new memory of watercress.
Andrea Wang tells a moving autobiographical story of a child of immigrants discovering and connecting with her heritage, illustrated by award winning author and artist Jason Chin, working in an entirely new style, inspired by Chinese painting techniques. An author's note in the back shares Andrea's childhood experience with her parents.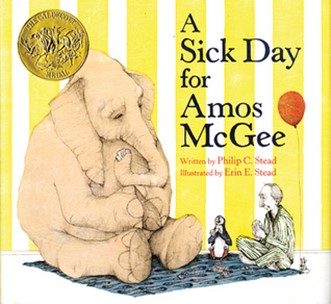 9:50am
A Sick Day for Amos McGee by Philip C. Stead
Read by Ellen Margolin, Ph.D.
Associate Professor, Childhood and Special Education
Amos McGee, a friendly zookeeper, always made time to visit his good friends: the elephant, the tortoise, the penguin, the rhinoceros, and the owl.
But one day—"Ah-choo!"—he woke up with the sniffles and the sneezes. Though he didn't make it into the zoo that day, he did receive some unexpected guests.
Philip C. Stead's gently humorous tale of friendship and dedication is illustrated by his wife Erin E. Stead's elegant drawings, embellished with subtle hints of color.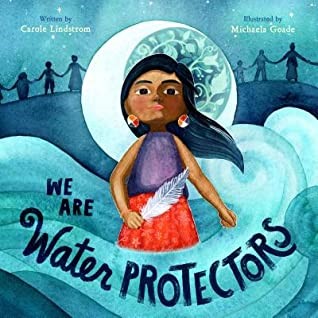 10:05am
We Are Water Protectors by Carole Lindstrom
Read by George Gross, Ed.D.
Associate Professor, Teaching Literacy
Inspired by the many Indigenous-led movements across North America, We Are Water Protectors issues an urgent rallying cry to safeguard the Earth's water from harm and corruption―a bold and lyrical picture book written by Carole Lindstrom and vibrantly illustrated by Michaela Goade.
Water is the first medicine. It affects and connects us all . . .
When a black snake threatens to destroy the Earth And poison her people's water, one young water protector Takes a stand to defend Earth's most sacred resource.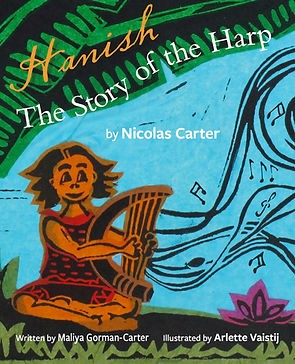 10:20am
Hanish: The Story of the Harp by Nicolas Carter
Read by Jasmin Cowin, Ed.D.
Assistant Professor, TESOL
Inspired by a dream, a young boy named Hanish transforms a hunting bow into the first harp and shares his music with the world. His story, with fabulous illustrations by Arlette Vaistij, reveals how a weapon can be transformed into an instrument of peace and how magical the harp can be.
Dr. Cowin will enrich the story with her harp music.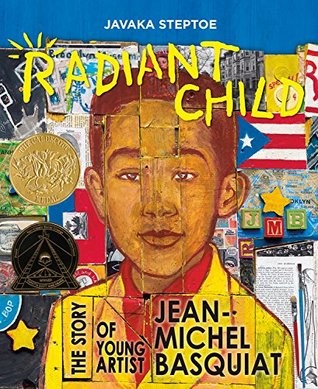 10:35am
Radiant Child: The Story of a Young Artist by Javaka Steptoe
Read by Edmund Melville, Ph.D.
Director, Teacher Residency
Jean-Michel Basquiat and his unique, collage-style paintings rocketed to fame in the 1980s as a cultural phenomenon unlike anything the art world had ever seen. But before that, he was a little boy who saw art everywhere: in poetry books and museums, in games and in the words that we speak, and in the pulsing energy of New York City. Award-winning illustrator Javaka Steptoe's vivid text and bold artwork echoes Basquiat's own and carries the powerful message that art doesn't always have to be neat or clean to be beautiful. Winner of the Caldecott Medal.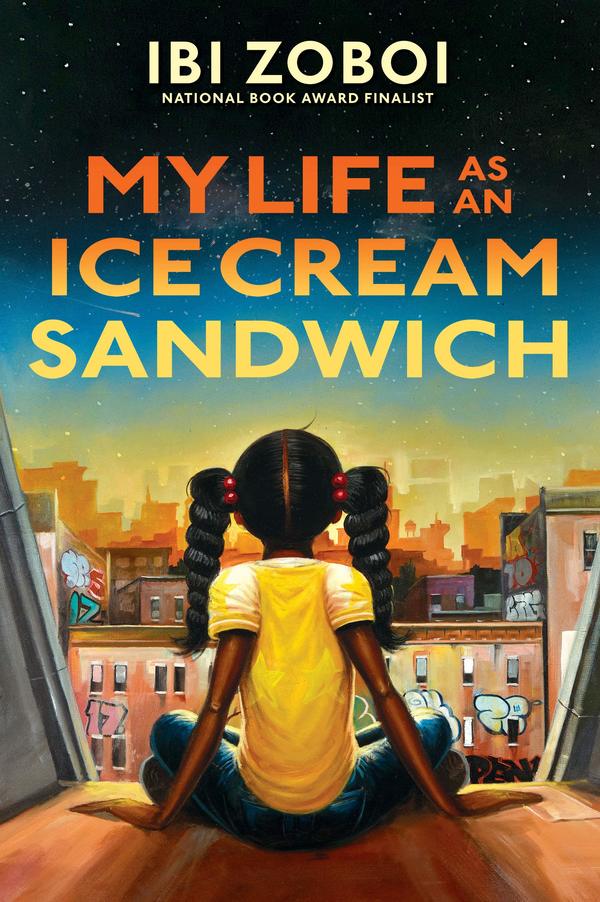 10:50am
My Life as an Ice Cream Sandwich by Ibi Zoto
Read by Laurie Bobley, Ed.D.
Program Chair, Special Education Generalist
National Book Award-finalist Ibi Zoboi makes her middle-grade debut with an unforgettable character: Ebony-Grace Norfleet, the sci-fi-obsessed granddaughter of one of the first black engineers to integrate NASA. Set in Harlem in the early days of hip-hop, My Life as an Ice Cream Sandwich is a moving and hilarious story of girl finding a place and a voice in a world that's changing at warp speed.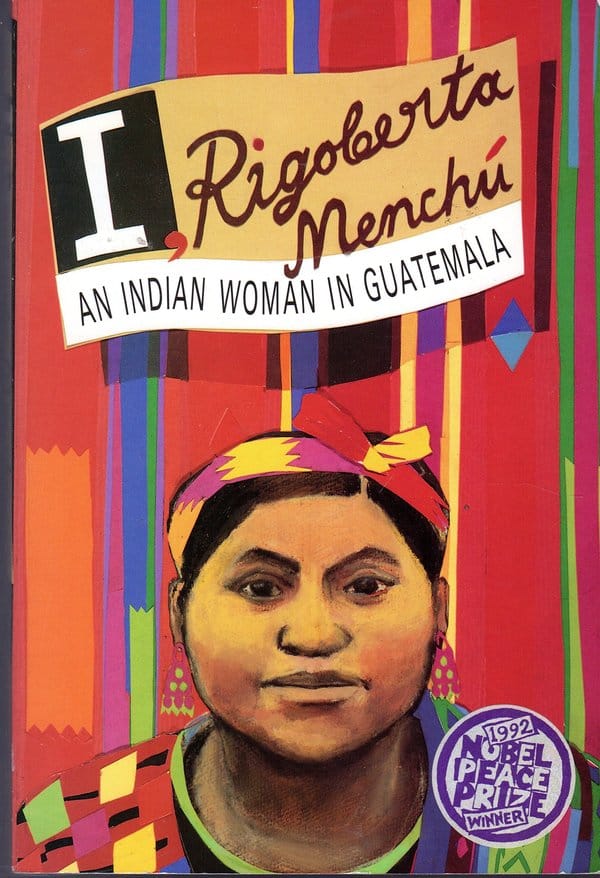 11:05am
I, Rigoberta Menchu, An Indian Woman in Guatemala by Elisabeth Burgos-Debray, translation Ann Wright Nobel Peace Prize, 1992
Read by Nilda Soto Ruiz, Ph.D.
Assistant Dean of Student Affairs, Program Chair, School Leadership
Now a global bestseller, the remarkable life of Rigoberta Menchu, a Guatemalan peasant woman, reflects on the experiences common to many Indian communities in Latin America. Menchu suffered gross injustice and hardship in her early life: her brother, father and mother were murdered by the Guatemalan military. She learned Spanish and turned to catechistic work as an expression of political revolt as well as religious commitment. Menchu vividly conveys the traditional beliefs of her community and her personal response to feminist and socialist ideas. Above all, these pages are illuminated by the enduring courage and passionate sense of justice of an extraordinary woman.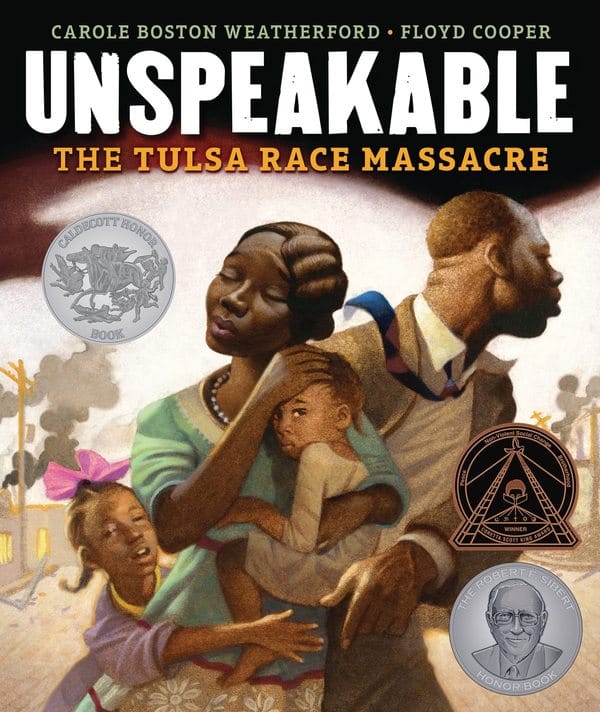 11:20am
Unspeakable, The Tulsa Race Massacre by Carole Boston Weatherford
Read by Frantz Moise
Assistant Professor, Childhood and Special Education
"Once upon a time in Tulsa, there was a community called Greenwood." Although this was a segregated community, the Black part of town thrived, with excellent schools, libraries, medical facilities, and enough businesses to call Greenwood Avenue "Black Wall Street". But in 1921, accusations by a young white woman that a black teenager had assaulted her ignited a series of events that ultimately left up to 300 Black people dead, hundreds more injured, and more than 8,000 homeless when their community was burned to the ground. The town was rebuilt, but the massacre was covered up; it was 75 years before an investigation took place that revealed that police and city officials plotted with the white mob to destroy the Black community. Includes notes from both the author and illustrator describing their connections to this event, as well as photos of Greenwood burning and the Tower of Reconciliation that stands in Tulsa's Reconciliation Park.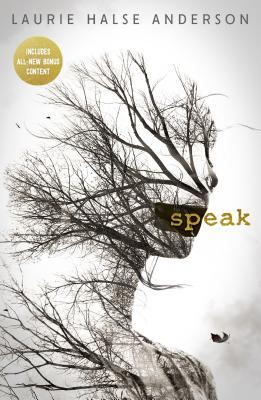 11:35am
Speak by Laurie Halse Anderson
Read by Michael E. Dantley, Ed.D.
Dean Emeritus of the College of Education, Health, and Society (EHS) Miami University of Ohio Chair, AACTE Board of Directors
The first ten lies they tell you in high school.
"Speak up for yourself—we want to know what you have to say."
From the first moment of her freshman year at Merryweather High, Melinda knows this is a big fat lie, part of the nonsense of high school. She is friendless, outcast, because she busted an end-of-summer party by calling the cops, so now nobody will talk to her, let alone listen to her. As time passes, she becomes increasingly isolated and practically stops talking altogether. Only her art class offers any solace, and it is through her work on an art project that she is finally able to face what really happened at that terrible party: she was raped by an upperclassman, a guy who still attends Merryweather and is still a threat to her. Her healing process has just begun when she has another violent encounter with him. But this time Melinda fights back, refuses to be silent, and thereby achieves a measure of vindication.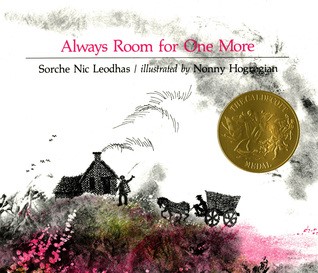 11:50am
Always Room For One More by Sorche Nic Leodhas
Read by Susan Courey, Ph.D.
Program Chair, Early Childhood and Special Education
Lachie MacLachlan, the generous hero of this enchanting tale, is the exception to the rule that the Scots are a thrifty lot. In his "wee house in the heather," Lachie lives with his family of twelve, and he welcomes to his hearth every weary traveler who passes by on a stormy night. "There's always room for one more," says Lachie, and how his grateful guests say a wonderful "thank you" provides a delightfully warm and tender ending to this hilarious tale of kindness.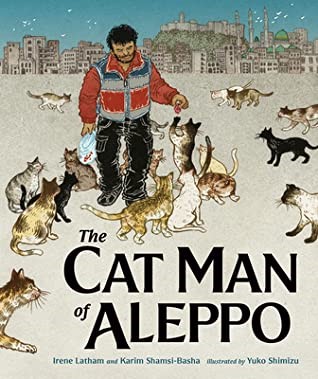 12:05pm
The Cat Man of Aleppo by Irene Latham
Read by Elaine Nikolakakos, Ed.D.
Program Chair, Teaching Literacy
The courageous and true story of Mohammad Alaa Aljaleel, who in the midst of the Syrian Civil War offered safe haven to Aleppo's abandoned cats.
Alaa loves Aleppo, but when war comes his neighbors flee to safety, leaving their many pets behind. Alaa decides to stay--he can make a difference by driving an ambulance, carrying the sick and wounded to safety. One day he hears hungry cats calling out to him on his way home. They are lonely and scared, just like him. He feeds and pets them to let them know they are loved. The next day more cats come, and then even more! There are too many for Alaa to take care of on his own. Alaa has a big heart, but he will need help from others if he wants to keep all of his new friends safe.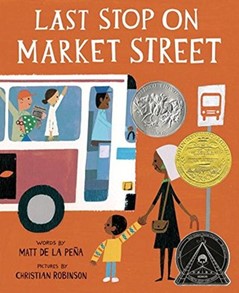 12:20pm
Last Stop on Market Street by Matt De LaPena
Read by Kimberly Roff, Ph.D.
Assistant Professor, Childhood and Special Education
"Sometimes when you're surrounded by dirt, CJ, you're a better witness for what's beautiful."
CJ begins his weekly bus journey around the city with disappointment and dissatisfaction, wondering why he and his family can't drive a car like his friends. Through energy and encouragement, CJ's nana helps him see the beauty and fun in their routine.
This beautifully illustrated, emotive picture book explores urban life with honesty, interest and gratitude.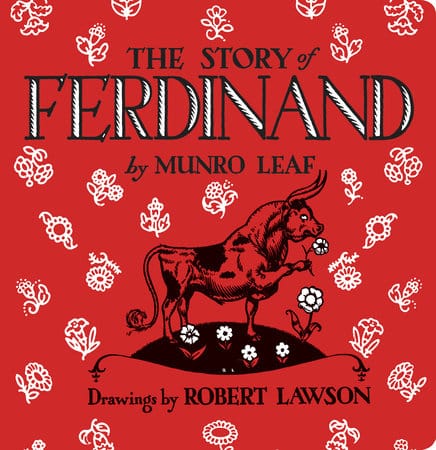 12:35pm
The Story of Ferdinand by Munro Leaf
Read by Timothy Bellavia, MFA
Assistant Professor, Childhood and Special Education
A true classic with a timeless message, The Story of Ferdinand has enchanted readers since it was first published in 1936. All the other bulls would run and jump and butt their heads together. But Ferdinand would rather sit and smell the flowers. And he does just that, until the day a bumblebee and some men from the Madrid bullfights give gentle Ferdinand a chance to be the most ferocious star of the corrida—and the most unexpected comic hero. This cherished hardcover is perfect for those who love Ferdinand, and those who have yet to meet him.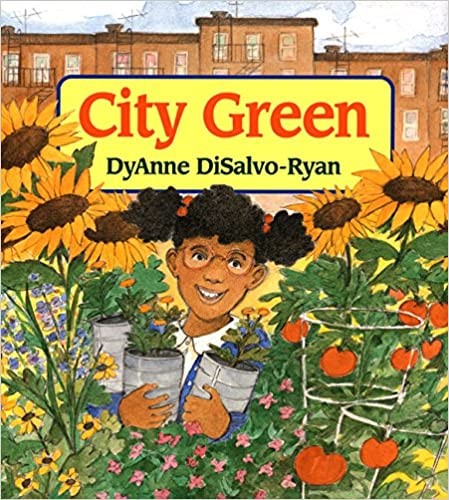 12:50pm
City Green by DyAnne Di Salvo-Ryan
Read by Marcella Bullmaster-Day, Ed.D.
Interim Associate Dean for Academic Affairs
Right in the middle of Marcy's city block is a vacant lot, littered and forlorn. Sometimes just looking at it makes Marcy feel sad. Then one spring, Marcy has a wonderful idea: Instead of a useless lot, why not a green and growing space for everyone to enjoy?
With her warm, hopeful text and inviting illustrations, DyAnne Disalvo-Ryan shows how a whole neighborhood blossoms when people join together and get involved.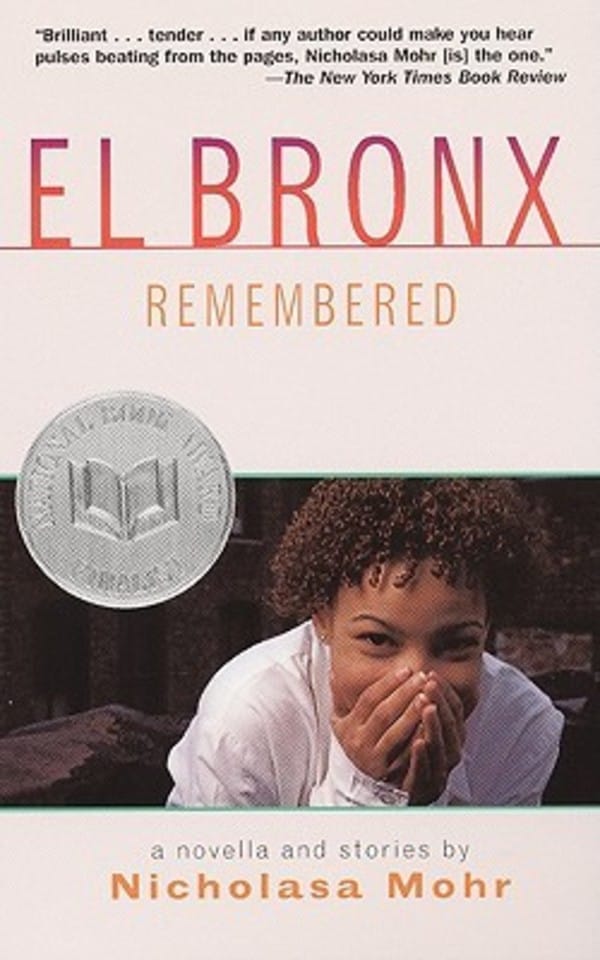 1:05pm
El Bronx – Remembered by Nicholasa Mohr
Read by Olga DeJesus, Ed.D.
Program Chair, TESOL
In the South Bronx - or El Bronx, as it's known to the people who live there - anything can happen. A migrant fresh off the boat from Puerto Rico can be somebody on the mainland, pursue the American Dream . and maybe even make it come true.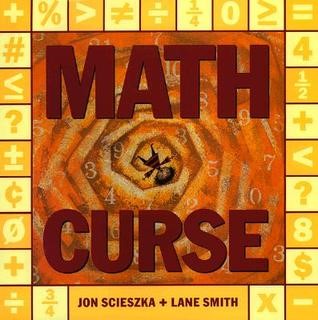 1:20pm
The Math Curse by Jon Scieszka and Lane Smith
Read by Brenda Strassfeld, Ph.D.
Associate Professor, Program Chair, Mathematics Education
Did you ever wake up to one of those days where everything is a problem? You have 10 things to do, but only 30 minutes until your bus leaves. Is there enough time? You have 3 shirts and 2 pairs of pants. Can you make 1 good outfit? Then you start to wonder: Why does everything have to be such a problem? Why do 2 apples always have to be added to 5 oranges? Why do 4 kids always have to divide 12 marbles? Why can't you just keep 10 cookies without someone taking 3 away? Why? Because you're the victim of a Math Curse. That's why. But don't despair. This is one girl's story of how that curse can be broken.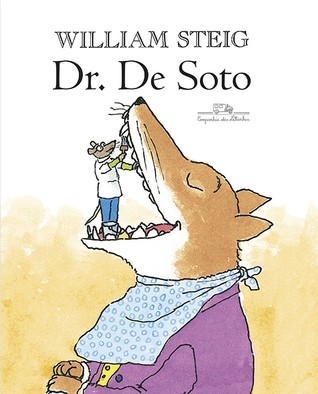 1:35pm
Dr. De Soto by William Steig
Read by Mary Esposito, Ph.D
Associate Professor, Teaching Literacy
"Doctor De Soto, the dentist, did very good work." With the aid of his able assistant, Mrs. De Soto, he copes with the toothaches of animals large and small. His expertise is so great that his fortunate patients never feel any pain.
Since he's a mouse, Doctor De Soto refuses to treat "dangerous" animals--that is, animals who have a taste for mice. But one day a fox shows up and begs for relief from the tooth that's killing him. How can the kindhearted De Sotos turn him away? But how can they make sure that the fox doesn't give in to his baser instincts once his tooth is fixed? Those clever De Sotos will find a way.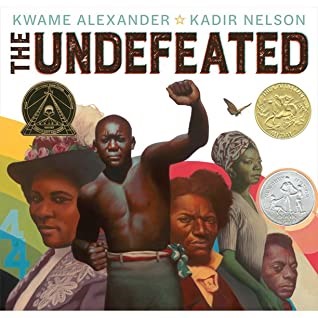 1:50pm
Undefeated by Kwame Mason
Read by Roslyn Haber, Ed.D.
Associate Professor, Childhood and Special Education
This poem is a love letter to black life in the United States. It highlights the unspeakable trauma of slavery, the faith and fire of the civil rights movement, and the grit, passion, and perseverance of some of the world's greatest heroes. The text is also peppered with references to the words of Martin Luther King, Jr., Langston Hughes, Gwendolyn Brooks, and others, offering deeper insights into the accomplishments of the past, while bringing attention to the endurance and spirit of those surviving and thriving in the present.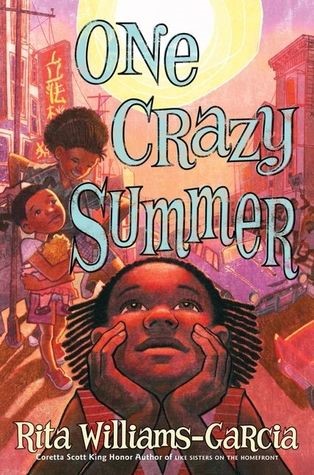 2:05pm
One Crazy Summer by Rita Williams-Garcia
Read by Velma Cobb, Ed.D.
Director, Lander Center for Educational Research
In One Crazy Summer, eleven-year-old Delphine is like a mother to her two younger sisters, Vonetta and Fern. She's had to be, ever since their mother, Cecile, left them seven years ago for a radical new life in California. But when the sisters arrive from Brooklyn to spend the summer with their mother, Cecile is nothing like they imagined. While the girls hope to go to Disneyland and meet Tinker Bell, their mother sends them to a day camp run by the Black Panthers. Unexpectedly, Delphine, Vonetta, and Fern learn much about their family, their country, and themselves during one truly crazy summer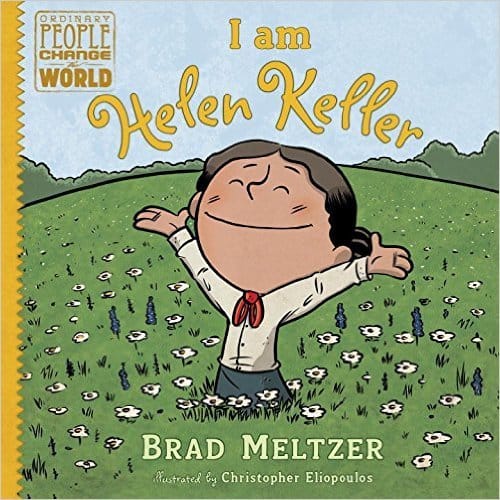 2:20pm
I Am Helen Keller by Brad Meltzer
Read by Andrea Kane, M.S
Instructor, Childhood and Special Education
When Helen Keller was very young, she got a rare disease that made her deaf and blind. Suddenly, she couldn't see or hear at all, and it was hard for her to communicate with anyone. But when she was six years old, she met someone who change her life forever: her teacher, Annie Sullivan. With Miss Sullivan's help, Helen learned how to speak sign language and read Braille. Armed with the ability to express herself, Helen grew up to be come a social activist, leading the fight for people with disabilities and so many other causes.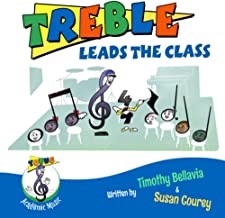 2:35pm
Featured Authors
Treble Leads The Class by Timothy Bellavia and Susan Courey
Touro College Graduate School of Education
Treble Clef and his best friend, Four-four Signature are becoming popular in school. When the music teacher pairs them up in music class, the magic begins. Their special talents come together to harmonize all their note friends in the school.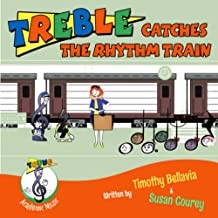 2:45pm
Featured Authors
Treble Catches the Rhythm Train by Timothy Bellavia and Susan Courey
Touro College Graduate School of Education
Treble Clef and his best friend, Four-four Signature are becoming popular in school. When they meet their music teacher on the train platform, more magic begins. Their special talents come together as they organize their note friends in the specific train cars.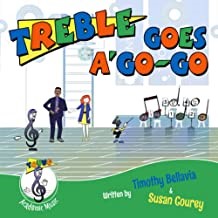 2:55pm
Featured Authors
Treble Goes A Go-Go by Timothy Bellavia and Susan Courey
Touro College Graduate School of Education
Treble Clef and his best friend, Four-four Signature are headed to their school dance. When their music teacher and Principal pairs them up on the dance floor music and mathematics begins. Their special talents come together to harmonize, organize and dance with all their note friends in the school.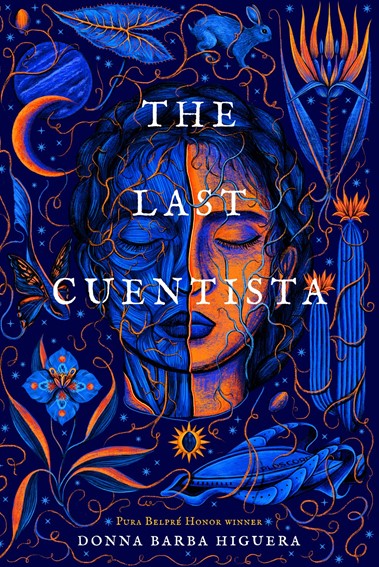 3:05pm
The Last Cuentista by Donna Barba Higuera
Read by Joanne Robertson-Eletto, Ed.D.
Associate Professor, Teaching Literacy
There lived a girl named Petra Peña, who wanted nothing more than to be a storyteller, like her abuelita.
But Petra's world is ending. Earth has been destroyed by a comet, and only a few hundred scientists and their children – among them Petra and her family – have been chosen to journey to a new planet. They are the ones who must carry on the human race.
Hundreds of years later, Petra wakes to this new planet – and the discovery that she is the only person who remembers Earth. A sinister Collective has taken over the ship during its journey, bent on erasing the sins of humanity's past. They have systematically purged the memories of all aboard – or purged them altogether.
Petra alone now carries the stories of our past, and with them, any hope for our future. Can she make them live again?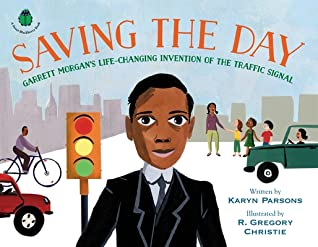 3:20pm
Saving the Day - Garrett Morgan's Life Changing Invention of the Traffic Signal by Karyn Parsons
Read by Elaine Nikolakakos, Ed. D.
Program Chair, Teaching Literacy
Before Garrett Morgan became a successful inventor and saved countless lives with his creations, he was a little boy with a head full of ideas on how to make life better for everyone.
At a tumultuous time filled with racism and discrimination, Garrett became a prominent business man and skilled inventor who produced the traffic signal, a gas mask, and others objects still used today.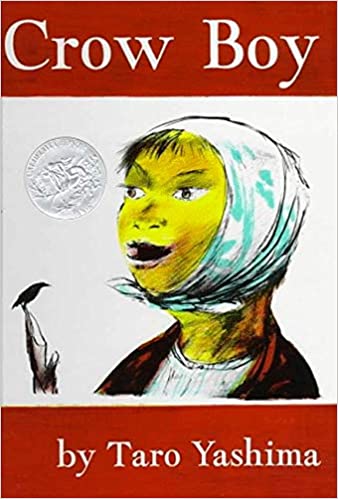 3:35pm
Crow Boy by Tara Yashima
Read by Sheldon Shuch, Ph.D.
Associate Professor, Teaching Literacy
"A shy mountain boy in Japan leaves his home at dawn and returns at sunset to go to the village school. Pictures and text of moving and harmonious simplicity".
3:50pm - Concluding Remarks
World Book Day Committee
Joanne Robertson-Eletto
Jasmin Cowin
Laurie Bobley
Kimberly Roff