COVID-19: A "Pandemic Mental Health Tsunami"
Touro College Clinical Psychologist and Behavioral Health Expert Dr. Jeff Gardere Addresses Pandemic's Impact at Annual Research Day
May 10, 2021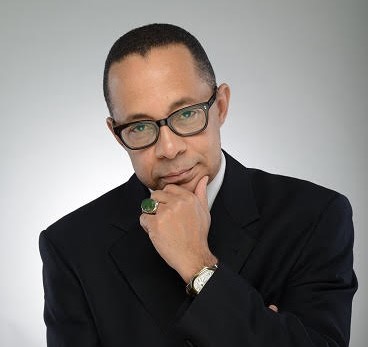 Dr. Jeffrey Gardere
Anxiety, depression, health disparities and a full panoply of related issues caused by COVID-19 took center stage at Touro College Research Day Thursday in a special presentation titled, "The Pandemic Mental Health Tsunami."
Touro College Distinguished Research Speaker Dr. Jeffrey Gardere, a clinical psychologist and professor of behavioral medicine at Touro College of Osteopathic Medicine in Harlem, shared how COVID-19 has wreaked havoc throughout communities - in schools, healthcare, the workforce, and beyond – with effects expected to be long-lasting.
"This little virus threw a wrench into the world economy and turned the lives of billions of people upside down in many ways," said Dr. Gardere.
He opened with sobering statistics that continue to climb: 151 million cases and 3.17 million deaths worldwide, and 32.4 million cases and close to 670,000 deaths in the United States.
"That is staggering, especially when we look at where this began, and with India we know that these numbers will certainly increase. We've seen tens of millions of people at risk of falling into extreme poverty, nearly half the global workforce has been affected. The entire food system has been affected. Certain nations still don't have the vaccine and of course, that's an existential threat to the rest of the planet."
Psychological Defense Mechanisms
The pandemic has triggered psychological defense mechanisms, like denial and excessive worrying over health, and three million students nationwide stopped going to classes, resulting in an "academic collapse" disproportionately impacting low income minority students who do not have internet access and are working or caring for siblings or are homeless.
"Some have gone missing. We don't know where they are," he said. He cited findings of the national education nonprofit Curriculum Associates showing declines in elementary school student performance in math and reading.
"We know school is not just about learning math and social science but also about interpersonal skills and building self-esteem. For years we will see the impact," he said.
COVID-19 turned the spotlight on health disparities. Black communities were hit hard with disproportionate numbers of infections and deaths, and complications perhaps driven by a confluence of health conditions like hypertension and diabetes. Communities saw inequitable access to testing, less funding for testing and protective equipment at hospitals, and did not get the care they needed, he said.
These stressors, Dr. Gardere added, coupled with existing mistrust in the health care system due to lack of cultural competency on the part of physicians, a shortage of minority doctors, and fatal police shootings, became the "perfect storm" that helped contribute to distrust of the vaccine when it became available.
"Brokenness"
"Brokenness is what many Black and Brown people complained of during COVID-19. They felt that being disproportionately affected in numbers by the virus was a psychological and physical onslaught that they had never experienced before, and then to see what was happening with regard to racism and social injustice – it was just too much to bear," said Dr. Gardere.
For the general population, COVID-19 has had serious effects on mental health. Unemployment, increasing healthcare costs, and political tension resulted in psychological burdens that have had significant health impacts – causing sleep disturbances, social isolation and loneliness, he noted.
Cited were statistics from the Kaiser Family Foundation: consideration of suicide has risen since 2019; and from July 2020, 36% reported difficulty with sleep and 32% with eating, 12% with increased alcohol or other substance use, 12% experienced worsening chronic conditions due to worry and stress over the coronavirus, and 56% of young adults reported symptoms of anxiety and/or depressive disorder.
Reporting on data from the CDC, Dr. Gardere said 13% of Americans reported starting or increasing substance use to cope with stress or emotions related to COVID-19. Additionally, overdoses spiked by 18%; and 40 states have seen increases in opioid-related mortality along with ongoing concerns for those with substance use disorders, according to the American Medical Association.
COVID-19 patients also developed severe psychotic symptoms after contracting the virus, and survivors developed new mental illnesses, like anxiety and depression.
Going forward, Dr. Gardere recommended brief mental health screenings at schools, workplaces and vaccination sites. Psychological screenings and therapy are needed for anyone who contracts the virus, because of possible PTSD, he said. In addition, long-term interventions should be sought, since psychological distress can extend for years.
He also advocated for enhanced substance abuse treatments through telemedicine, along with adding more social workers, psychiatric nurse practitioners, pharmacists, psychologists, psychiatrists, and other counselors to the workforce, and recruitment and retention of more underrepresented minority physicians.
He concluded, "The most important thing we've learned during COVID-19 is that to get through this pandemic we all have to come together."