COVID-19: Myths vs. Facts
Infectious Disease Specialist Clears Up Some Common Misconceptions
October 08, 2020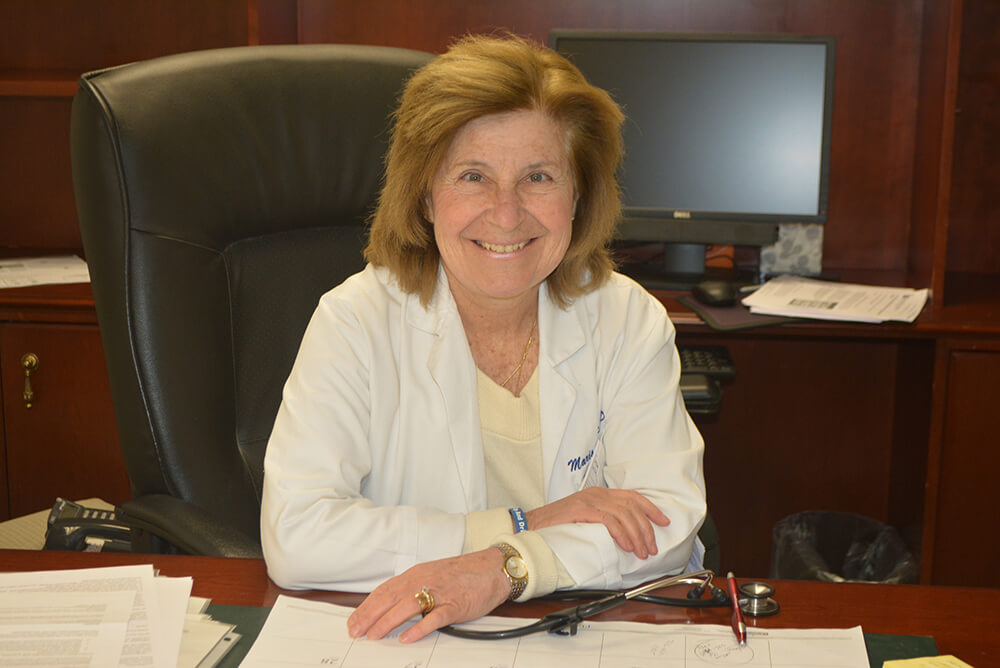 Dr. Marisa Montecalvo
The headlines surrounding the COVID-19 pandemic change daily. If you're finding it hard to separate fact from fiction, Dr. Marisa Montecalvo, infectious disease specialist and professor of medicine and director for health services at Touro's New York Medical College, clears up some common COVID-19 myths and sets the record straight based on what we've learned about the nature of the disease over the past eight months.
MYTH: If you've had COVID-19, you can expect to have antibodies for up to three months after infection. After that, you may be at risk of contracting the infection a second time.
FACT: The duration of antibodies and whether those antibodies will protect against subsequent infection is still under study.
MYTH: COVID-19 doesn't get transmitted through surfaces so if someone in your house has it, you can touch a counter or doorknob that they have touched.
FACT: Compared with transmission from respiratory exposure, SARS-CoV2 is not transmitted as effectively from surfaces to people. It is transmitted more effectively through respiratory means.
MYTH: Those who are contracting COVID-19 during the current second wave are getting more severe cases.
FACT: No one knows how disease severity in the second wave will compare with the first wave. One might suspect disease severity to be somewhat less due to earlier detection plus some available treatment options.
MYTH: The long-term impact of COVID-19 is heart disease.
FACT: The heart can be involved during SARS-CoV2 infection. It is unclear to what extent heart disease may be a long-term outcome of COVID-19. This infection has only been with us eight months, so it will take time to determine any lasting effects and complications.
MYTH: Someone who has antibodies won't contract the virus themselves, but they can spread it to others if exposed.
FACT: It is unknown how protective antibodies will against subsequent infection. It is also unknown if someone with antibodies could be asymptomatic but carry SARS-CoV2 which then could be transmitted to others.
MYTH: Infants and young children are less likely to contract COVID-19. If they do get it, they will get less severe cases.
FACT: This is, in general, true but there are children who experience the SARS-CoV2 complication of multi-system inflammatory syndrome associated with SARS-CoV2 infection.
MYTH: If you've been exposed to someone with COVID-19, you're most likely to contract the virus and see symptoms within two days of exposure.
FACT: The median onset of symptoms is 5-6 days.
MYTH: If you test negative five days after exposure to someone with COVID-19, it is not necessary to quarantine for a full 14 days.
FACT: The incubation period is up to 14 days, so it is very important to quarantine for the full 14 days.