From Deadly Virus to Vaccine: The COVID Pandemic One Year Later
An Infectious Disease Expert and Professor at New York Medical College Explains Treatments, Immunity, and Vaccines During Touro Research Day Keynote Address
May 07, 2021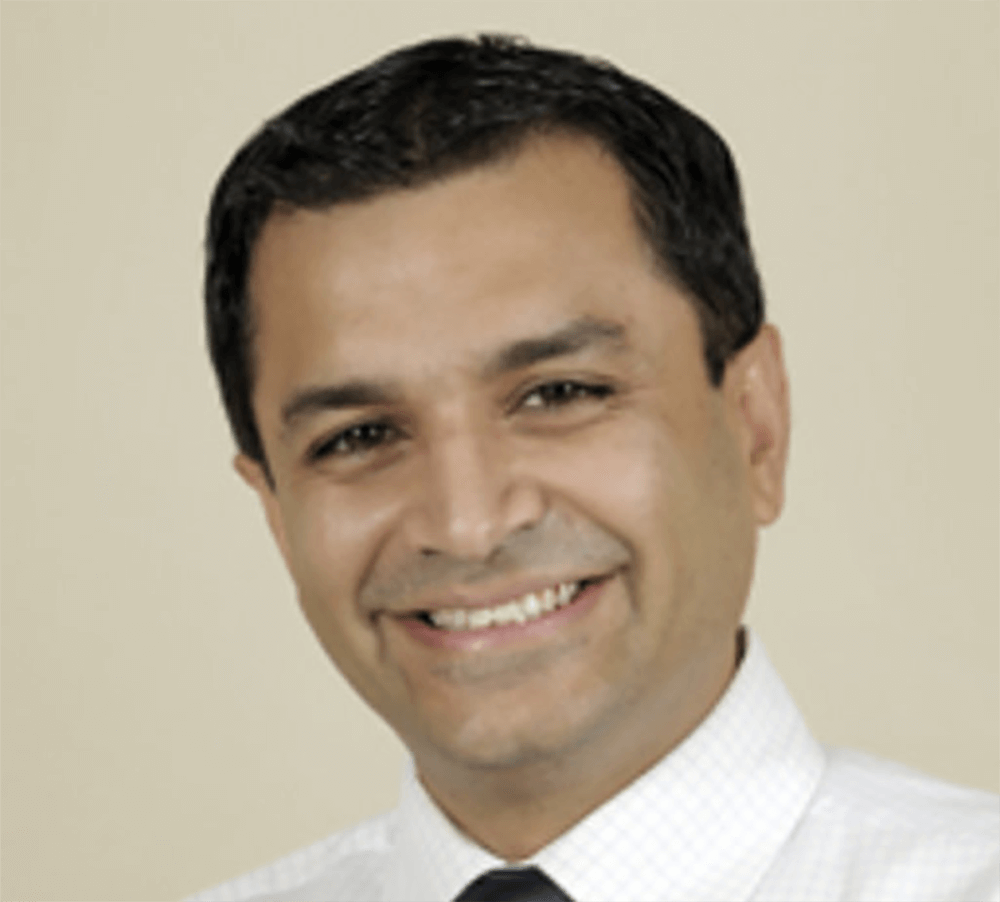 Dr. Abhay Dhand
Over the past year, the medical community marshaled its full array of resources to combat COVID-19, the virus that has resulted in millions of deaths worldwide. With New York, and Westchester in particular, at the epicenter of the major outbreak of COVID-19 in the United States last March, Abhay Dhand, M.D., director of transplant infectious diseases and the Antimicrobial Stewardship Program at Westchester Medical Center (WMC) and associate professor of clinical medicine at New York Medical College (NYMC), quickly found himself in a frontline role treating COVID-19 patients.
As this year's keynote speaker at Touro College's Annual Research Day, Dr. Dhand shared how the medical community harnessed their ever-evolving knowledge of COVID-19 to best care for patients.
During his talk, Dr. Dhand touched on the history of coronaviruses, with an emphasis on the varieties that jumped from animals to humans and are associated with pandemics, including Middle Eastern Respiratory Syndrome (MERS), Severe Acute Respiratory Syndrome (SARS) and most recently COVID-19.
"The amount of learning that we have been able to do in the last year is a big win for science and our knowledge has exponentially increased, which has translated to better care of our patients," said Dr. Dhand.
Dr. Dhand discussed the factors contributing to the severity of the disease in some patients, including age, comorbidities, with obesity posing the greatest risks for reasons not completely understood, and genetic factors, which could help identify those at greater higher risk in the future. He also described various treatment options, from convalescent plasma therapy, using donated plasma from those who had recovered from COVID-19, to the use of monoclonal antibodies and, most recently, the COVID-19 vaccines, which have shown a high degree of efficacy.
Dr. Dhand explained that it is vital everyone who can get the vaccine do so—even those who have previously recovered from the virus. Dr. Dhand shared data from a recent study in the New England Journal of Medicine, comparing those with natural immunity to those who had been vaccinated. "The study showed that after natural infection only 44 percent of patients retained the antibodies beyond the 100th day, compared to vaccine recipients who six months later still had a high level of antibody persistence across all age groups, from the young to the elderly," he said. Studies have also shown that antibody response was stronger against new strains of the virus among those with natural exposure who had also been vaccinated as compared to those who had just natural exposure.
Dr. Dhand concluded his fascinating and timely presentation by focusing on the possible consequences of the emerging variants of COVID-19, which have the potential to spread faster, evade detection by diagnostic tests and be less susceptible to therapeutic agents and vaccine-induced immunity.
"When we reflect back on where we started in March 2020, treatments have completely changed," he said. "We realize that whatever we learn may not be true in one month or two months and so with this and any infectious disease, we always have to be willing to unlearn and relearn again."
Trained in infectious diseases and geographic medicine at Tufts University-School of Medicine, Dr. Dhand has served as a faculty member in at NYMC since 2007. During the current pandemic, he helped devise and was involved in: devising and implementing COVID-19 clinical pathways at WMC; clinical trials regarding use of COVID convalescent plasma; risk factors associated with severity of COVID; use of COVID-19 monoclonal antibodies; organ transplantation & COVID-19; and clinical outcomes research in patients hospitalized with COVID-19.