How to Enjoy Summer During a Pandemic
Lander College for Men Student Government President Avi Menaged Offers His Top Tips
August 11, 2020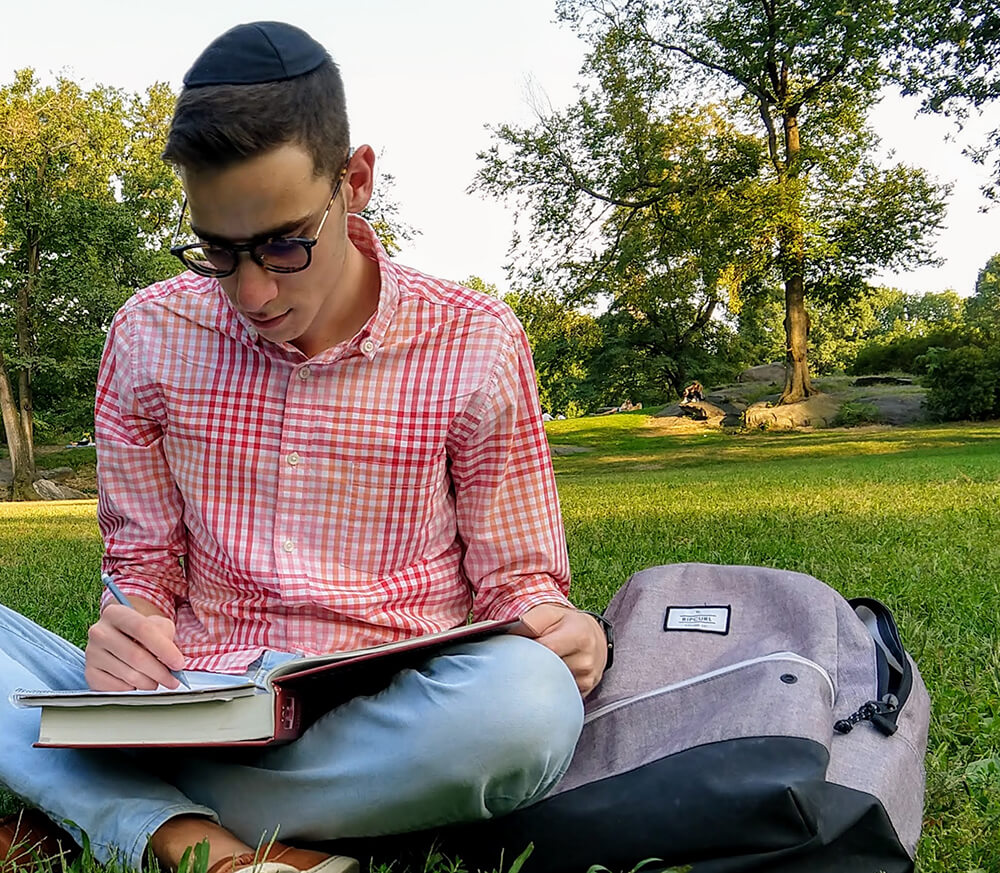 Avi Menaged, incoming president of the Student Government Organization at Touro's Lander College for Men, is gearing up for the leadership challenges that await this fall and is stepping up now to help other students with some creative ways to maximize summer vacation during COVID-19.
We are all thinking, "It's been a few weeks since I had my finals and I can't stay home doing nothing anymore!" This is not your regular break where you can visit your friends, go to the mall or throw a party, but don't worry, there is still a lot you can do. Yes, you can enjoy summer vacation during a pandemic!
The first thing to remember is that we do need to follow some rules to maintain a healthy environment and avoid spreading the virus. This includes wearing face masks in public, washing your hands and avoiding crowded places. The good news is that you can enjoy many activities outdoors without worrying and there are still fun things to do at home. Here are five suggestions if you're looking for ways to keep busy during the summer of COVID.
Go to the park. The park is a great place to exercise. You can go regularly to walk, jog or ride a bike. Use this time to appreciate nature and the warm weather. Don't forget to bring your water bottle!
Read a book. We all have that list of books we never have time to read during the year. Well, now is the time! When reading you can visit different realities, improve yourself and learn new things. Reading can be very relaxing and can help with the long days of boredom. There's nothing better than a good read and a cup of cold lemonade on a hot day.
Learn how to play an instrument. If you like music but still think you'll never be able to play anything, now is the time to review your favorite songs and learn how to play an instrument. You can choose anything from a guitar or piano to a ukulele or an Appalachian dulcimer (google it, it's a really cool string instrument) and if you put some effort in it, you'll be able to play it for your friends when quarantine is over.
Game night. You can always gather your friends (remotely) for a game night. We all miss our friends and sometimes we forget that we can still have fun with them. Choose your favorite game. You can play Monopoly, Pictionary or Cattan online with your friends. Don't forget to order snacks!
Find a new hobby. It could be writing, painting, photography or gardening. There are many things you can learn and have fun with during the summer. Stop and think about what makes you happy and you'll find the right hobby for you. Use your free time to get better at it and don't forget to have fun.
While the COVID-19 pandemic is here it is very important to take care of yourself and everyone around you. Taking the right precautions is important and you can still appreciate your summer break. Use this time to enjoy your family, stress less and have fun!