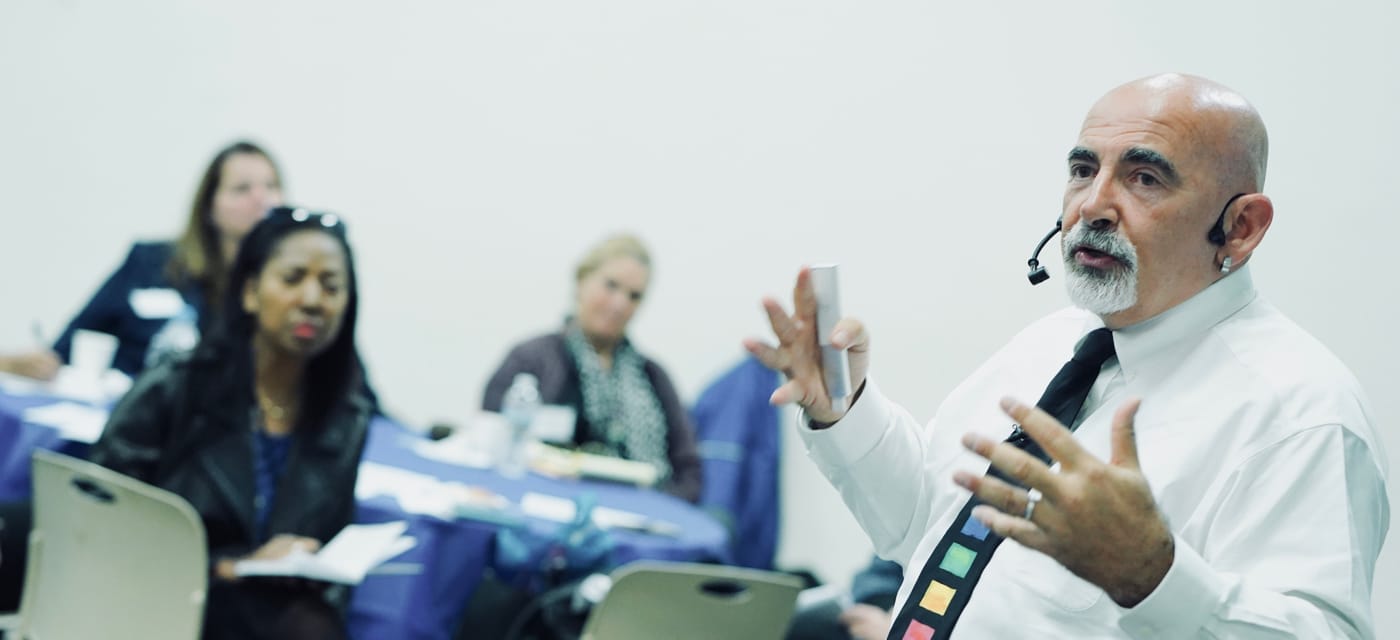 Center for Excellence in Teaching & Learning
Lessons Learned: A Book Club Facilitator's Journey
Tips on leading an engaging and interactive faculty book club
April 08, 2020
Last Spring 2019 when, my colleague Rima Aranha, invited me to facilitate Touro's Fall 2019 book club I hesitated. Frankly, I had doubts about fitting the project into an already crowded work schedule. When I finally agreed to accept the facilitation task and moderate the club's book selection, A Mind for Numbers by Barbara Oakley, my trepidation returned. Everything in me screamed: What are you doing? You are too busy! You don't have time to overwhelm your mind with numbers! Then I remembered what I often say to my students. If someone approaches you to do something outside the norm, they obviously have faith you can manage the job or they would not have asked you. Quickly I squashed my negative self-talk and began to get excited about the leadership opportunity and the lessons I could learn from the experience.
To my surprise and delight A Mind for Numbers was a page turner. I could not put it down. Additionally, the book offered a free online course, Learning How to Learn, that I simultaneously took while reading the book. This way I was able to switch back forth between reading chapters and completing the online quizzes. This method worked well because it reinforced my reading and learning. I liken the experience to a free academic conference that landed in my lap. Each chapter vividly illustrated pedagogical activities, like time management, quizzing, chunking and spaced repetition that could successfully be used to coach students in the classroom. Completing the book and online course better prepared me my new adventure as a facilitator. At the third and final book club meeting members were overjoyed to learn that Barbara Oakley, was scheduled to be our online guest.
The following guidelines are ideas for facilitating a one-hour book club discussion for busy faculty that meet over three sessions. Time constraints limited the use of flash cards and word games sometimes used by facilitators at book club gatherings.
Action Steps & Outline
Session I: The Ice Breaker
Have fun reading the book!
Prepare a few ice breaker questions to ask members at the beginning of the meeting. Example: If you could describe the nature of the reading in one word, what would it be?
Prepare talking points. I dubbed them "Thinking Points." This will gage and set the tone for subsequent sessions.
Try to include everyone even those who are silent.
If several participants are in close proximity and can meet in person then request a conference room with zoom capability. This lends itself to robust member engagement, idea exchange and very honest commentary.
Inform the readers that new "Thinking Points" questions will be emailed prior to the next session.
Ask book club members to come prepared with questions based on the next chapter readings and group discussions for the 3rd session.
Session II: A Little Bit of Homework
Quickly review/summarize highlights from the prior book club meeting then ask for feedback from members.
Develop new icebreaker questions.
Discuss new talking points and key vocabulary words.Gently manage unexpected exchanges.
Ask book club members to come prepared with questions based on the chapter readings and group discussions for the 3rd session.
Session III: Guest Author Preparation
If the group is fortunate to have the author of the book join the final session, I also suggest that using some of the thinking points introduced and discussed amongst the book club members, be used to interview the writer, particularly topics where there were numerous opinions.
As facilitator, prepare your final list of questions and comments based on discussions from reading and comments/ideas generated from the group. I thought of this process as an interview.
Ask members to come with questions for the Author.
This is the perfect opportunity to ask the Author for his or her point of view and get more information or clarification on a chapter.
General Meeting Guidelines
An hour passes quickly. Be mindful of everyone's time commitments.
Start on time and end on time!
Ask everyone, online and in person to quickly introduce themselves with title and department only.
Late comers can join the discussion and quickly introduce themselves when joining the discussion.
Number and assign a page number to your ten to twelve questions/thinking points from the assigned chapter readings.
Identify a list of key vocabulary words that are important concepts in the chapters.
Assign a page number or chapter reference for the thinking points.
Ask members, to describe in a few sentences what stuck with them from the reading or what was their main take away from the book.
Send chapter questions and vocabulary words to book club members ahead of each meeting. This way, attendees who are not able to read the book can still know what to expect.
Encourage attendees to bring in question or comments about the book to each gathering.
Let the group organically go where the discussion leads and lands.
Give members time to express their thoughts and ideas.
It is more important to ask the questions, step back and let members comment than to attempt to settle an issue.
When an idea or comment is sufficiently explored introduce the next question or vocabulary word.
Ask what are your questions or comments? Faculty can be as quiet as students when asked, "Do you have any questions?"
Make yourself available to any book club member old or new who has questions or comments.
Touro's book club positively fosters synergistic collaboration across disciplines. The facilitator's overall role is to keep the train running on time and to create a space for robust interaction where thoughts and ideas remain fluid and everyone has the opportunity to contribute. All previously described guidelines were done in tandem to shape and develop our book club sessions in the hopes of making them productive and harmonious. I hope that subsequent groups and facilitators will pick up the mantle and adapt some the advice outlined in the guidelines. I highly recommend that in the near future, the companion course, Learning How to Learn, be required for undergraduate faculty and students to complete.