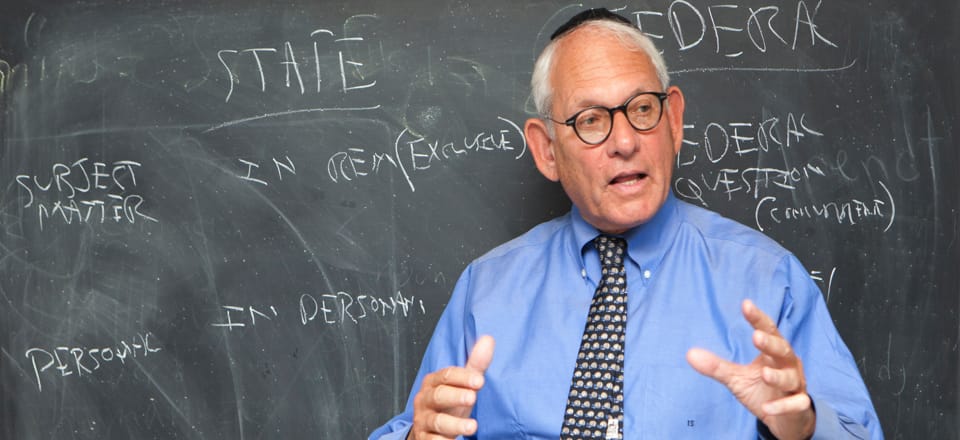 Political Science
David Luchins, PhD
Professor and Chair
Lander College for Women / The Anna Ruth and Mark Hasten School
Biography
Dr. David Luchins has been Chair of the Political Science Department since 1978. He holds a B.A. from Yeshiva University, and a Ph.D. from the CUNY Graduate Center. Dr. Luchins teaches courses in American Politics and International Relations and serves as Founding Dean of Touro's Lander College for Women.
Dr. Luchins served on the staff of United States Senator Daniel Patrick Moynihan for twenty years as special assistant, senior assistant, and ultimately senior advisor. Prior to that, he served on the 1972 presidential campaign staff of Senator Hubert Humphrey and as a National Vice Chairperson of Democrats for Nixon. He is active in Jewish communal life, having served as vice-president of the Orthodox Union since 1976 and as a member of the Executive Committee of the Jewish Council for Public Affairs since 1984. He also served in the past on National Commissions of the Anti-Defamation League and the Jewish Fund for Justice.
David Luchins spends his summers as a guest instructor at Aish HaTorah in Jerusalem and is a frequent speaker at high schools, college campuses, synagogues, and communal groups throughout North America, lecturing on a broad range of political and social issues. The Jewish Council for Public Affairs named him the 2015 recipient of the Chernin Award for "An American Jew whose work exemplifies the social justice imperatives of Judaism, Jewish history and the protection of the Bill of Rights, particularly the First Amendment." He can be reached at david.luchins@touro.edu.