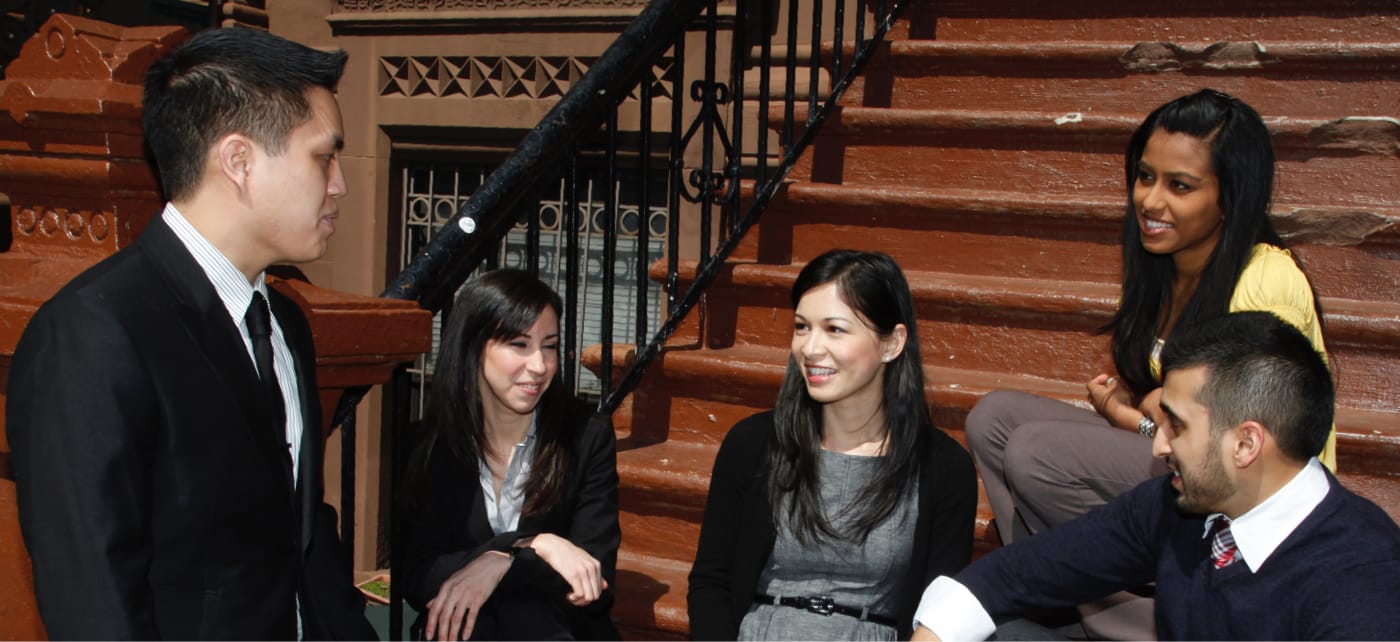 International Students
F-1 Visa/I-20
The F-1 visa is a student visa issued by the US Department of State. Most international students need an F-1 visa in order to study in the U.S. The most accurate F-1 visa information can be found at the website of the US Department of State, Bureau of Educational and Cultural Affairs at www.travel.state.gov or the U.S. Embassies in your country.
Form I-20, the Certificate of Eligibility for Nonimmigrant Student Status, is a document issued by SEVP- approved schools and allows foreign students to attend a full course of study in the U.S. To be qualified for Touro University I-20, you must:
Be fully accepted by the program
Demonstrate proficiency in the English language with TOEFL, IETS, or other appropriate test scores, certificates, or transcripts
Submit a copy of your passport and proof of sufficient financial support for tuition, fees, and living expenses
Provide foreign residence and mailing address information
You will be required to submit a copy of a letter of full acceptance, passport, proof of English proficiency, foreign resident address, and proof of financial support to an International Admission Coordinator for I-20 issuance purposes. If you are a transfer student, you will be required to submit additional documents.
Updated Enrollment Requirement for International Students
SEVP COVID-19 Flexibilities Terminated
(Last updated: 5/15/2023)
Effective May 11, 2023, the Student and Exchange Visitor Program (SEVP) ended its Coronavirus Disease (COVID-19) guidance, consistent with the end of the COVID-19 Public Health Emergency, following the end of the COVID-19 National Emergency on April 10, 2023.
While the SEVP's COVID-19 guidance is terminated as of May 11, 2023, Active F and M students will be able to complete the 2022-23 academic year under the COVID-19 flexibilities.
However, F-1 students will not be permitted to count online classes toward a full course of study in *excess of the regulatory limits stated in 8 CFR 214.2(f)(6)(i)(G) and 8 CFR 214.2(m)(9)(v) for the 2023-24 academic year.
All F-1 students must enroll in a full course of study in person starting from Fall 2023 semester. Online course limitation: One course or 3 credits, whichever is less, may be counted toward full-time status each term.
Please contact us with any questions.
I-20 Application Process
Undergraduate School & Professional Schools (Including School of Health Sciences, College of Osteopathic Medicine, and College of Pharmacy)
Ms. Lita Cabezas
International Admissions Coordinator
P: 212-463-0400 ext. 55644
E: lita.cabezas@touro.edu
Graduate Schools
Ms. Sharmilee Hoopnarine
International Admissions Coordinator
P: 212-463-0400 ext. 55119
E: sharmilee.hoopnarine@touro.edu