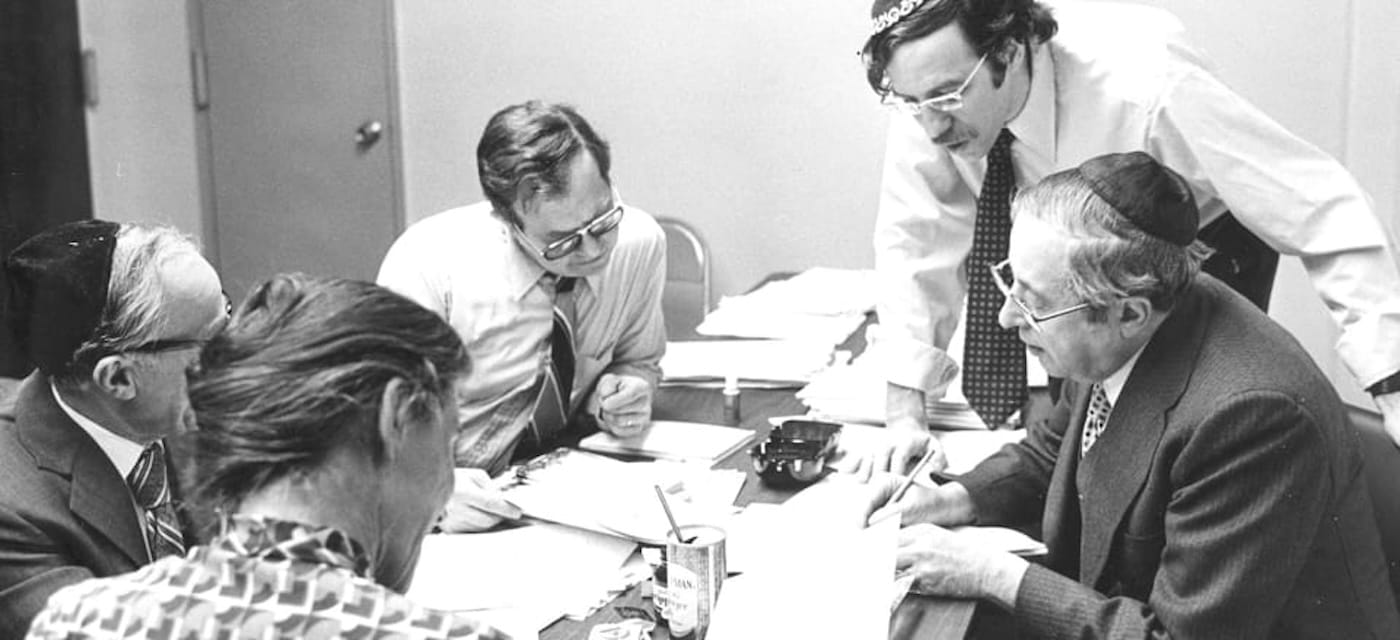 Our History
Our History
In 1971, Touro College welcomed its first class of 35 students in Midtown Manhattan. Dr. Bernard Lander founded the school —which he named after colonial Jewish-American leaders and philanthropists Isaac and Judah Touro —to create a space where Jewish students' cultural and spiritual needs could go hand in hand with their educational pursuits. As we grew and evolved over the next five decades, serving broad and diverse communities alongside Jewish populations, our mission remained the same: to educate, to serve, to perpetuate and to enrich humankind.
Strong Academic Roots
Within our first decade, Touro opened a women's division of the College of Liberal Arts and Sciences, the School of General Studies to serve the city's diverse ethnic communities, one of the first physician assistant programs in New York state, and a law school. Throughout the 80s and 90s, we opened more campuses across New York City and created programs to serve recent immigrants, Yeshiva students and students who didn't take the traditional post-high school path to college and graduate school. We launched graduate programs in education and health sciences and expanded our undergraduate offerings.
From Strength to Strength, Touro Continues to Grow and Improve
In the new millennium, we've expanded our reach even further. We've opened schools in California, Nevada and Illinois and added international sites in Berlin and Moscow. Our program and degree offerings have grown as well, particularly in healthcare fields including medicine, nursing, physical and occupational therapy, pharmacy and dentistry.
"Touro's status today as a global institution continues to reinforce our ideals of creating a superb academic environment with high-quality education that is dedicated to enhancing and strengthening the Jewish tradition and effectively serving and positively impacting all of humanity," says Touro President Dr. Alan Kadish.
Today, the Touro College and University system proudly claims more than 108,000 alumni and serves a diverse cross-section of nearly 19,000 students each year. From humble beginnings, Touro is a flourishing institution that reaches across the country and the world.
Timeline