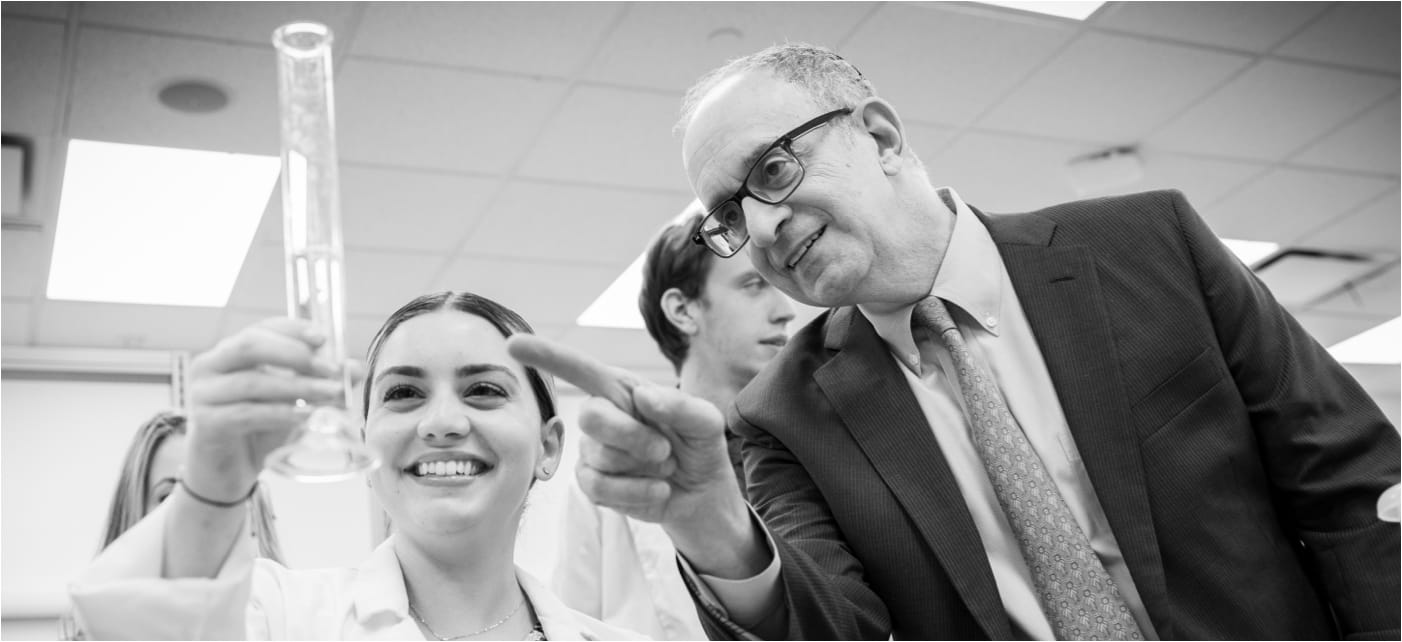 Leadership
Leadership
Our leadership sets the standard for dedication and drive at Touro.
President Dr. Alan Kadish and our Board of Trustees oversee Touro's long-term strategic vision and ensure that our programs and campuses adhere to the school's founding mission. Their charge is to guarantee the best educational and professional options for students in this country and beyond.
Our senior leadership, working closely with the President's office, handles the day-to-day business of keeping the Touro network on track. They manage budgets, facilities, calendars, and campaigns, all while making sure that our programs and services continue to meet the needs of students, faculty, and staff.
People are a big part of what makes Touro great—our professors are seasoned academics, dedicated mentors, and skilled researchers; our students are talented, determined, and socially aware. Our leaders and administrators know this, and work hard to make Touro an environment in which potential is recognized and fulfilled, hard work rewarded, and lives changed forever.