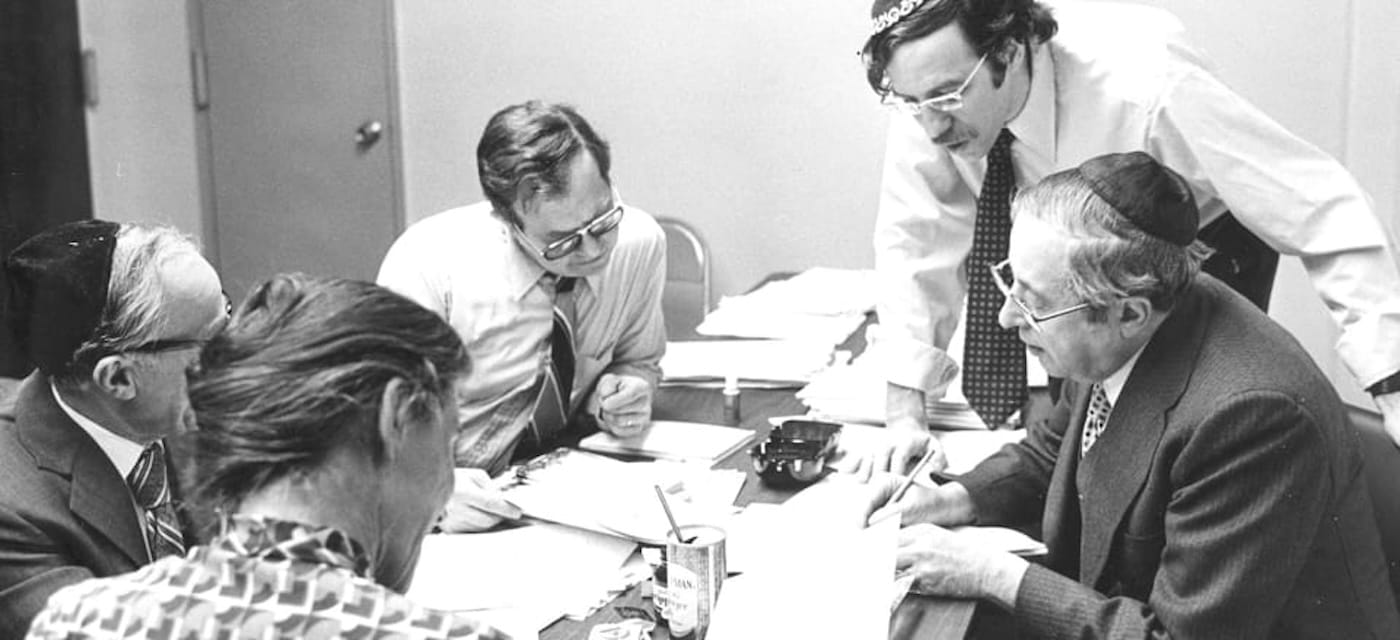 Our History
Our Founder, Dr. Bernard Lander
A teacher to many and a friend to all, Dr. Bernard Lander's inspired—and inspiring—leadership has defined our history and his legacy will shape our future.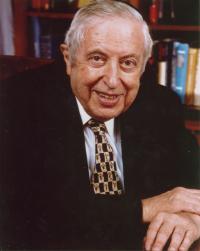 By the time he founded Touro University in 1970, Dr. Lander had already established himself as an educational innovator, a trusted and beloved community figure, and a highly regarded thought leader.
Education and empowerment for all
Dr. Lander earned his Ph.D. in sociology from Columbia University. As a professor at the City University of New York for over two decades, he worked tenaciously to build schools and increase educational opportunities for youths throughout the boroughs.
In the early 1950s, he sat on the founders committee for Bar-Ilan University and served as President of the Queens Jewish Center. In 1952, he co-founded Yeshiva Dov Revel, a day school in Queens, going on to become Dean of the Bernard Revel Graduate School at Yeshiva University. From 1954-1969, he served a pivotal role in developing YU's distinctive graduate schools of social work, education, and psychology.
A tireless advocate for social justice, youth outreach, and human equality, Dr. Lander's influence reached well beyond Queens. Under former New York City Mayor Fiorello LaGuardia, he served as Associate Director of the Committee on Unity—a precursor to the city's Commission on Human Rights. While on the Committee, he fought for key fair employment legislation and condemned discriminatory quotas in higher education.
Dr. Lander spent eight years at the University of Notre Dame conducting a national study on youth issues. This work led him to Washington D.C., where he served three United States presidents. He was a consultant in the White House Conference on Children and Youth and sat on a congressionally established advisory council on public assistance. He was also a member of the President's Advisory Committee on Juvenile Delinquency and Youth Crime under the Johnson and Kennedy administrations.
A man of many words
Dr. Lander's intellect, compassion, and curiosity served many. As an author, he wrote the book Toward an Understanding of Juvenile Delinquency published by Columbia University Press, in addition to numerous scholarly articles. As a public servant, Dr. Lander advised the Maryland State Commission on Juvenile Delinquency. As a community and spiritual leader, Dr. Lander was widely known and much beloved. A longstanding vice president of the Union of Orthodox Jewish Congregations of America for over thirty years, he served early on as rabbi of the Beth Jacob Congregation of Baltimore.
At the time of his passing in 2010, he had achieved more in one lifetime than most could in ten. While advocating for and working on behalf of so many diverse communities, cultures, and causes across New York and the country, he helped Touro evolve. From our first graduating class of 35 students, we have grown into a flourishing international institution serving over 19,000 students worldwide.
As Touro continues to expand, we strive to uphold the values and spirit of Dr. Lander while serving the needs of an ever-growing and increasingly interconnected global community.