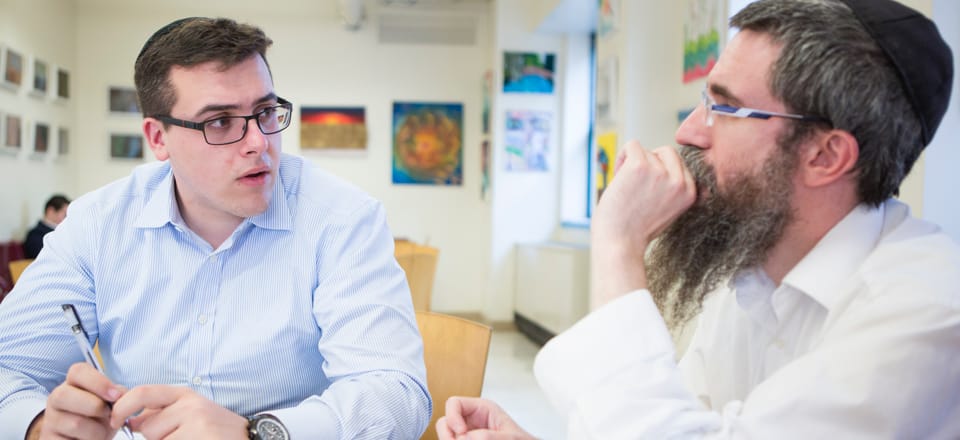 Prelaw Advisement
Applying to Law School
Once you have decided to apply to law school, you should create an account at the Law School Admission Council (LSAC) site if you have not already done so when applying to take the LSAT. This site will give you access to a wide range of information about law schools and their admissions standards. There is no set number of schools that you should apply to; this varies from person to person based on qualifications and willingness to move away from New York to attend law school.
In addition to creating an LSAC account, you should also contact Touro's principal prelaw advisor, Political Science Prof. Thomas Rozinski. He has been advising prospective law students for 15 years. He is also the President of the New York Association for Prelaw Advising and Pedagogy (NYAPLAP), which brings together prelaw advisors and admissions officials from throughout the New York City area. He can provide helpful advice about when to take the LSAT, where to apply, what to write about in the application essay, and whom to ask for recommendation letters. There are many nuances to the application process that cannot be reflected in this guide, and students who attempt to apply on their own risk making errors that will turn a likely admission into an unfortunate rejection.
All law school applications are submitted online. You will need to prepare a personal statement, and a resume. Some law schools may require additional essays. These must be prepared with great care. A poorly-written essay is seen as the sign of a poorly-prepared student, so make sure that you write, edit and proofread your essays as carefully as possible.
You will also need to obtain two or three recommendations, at least one from a professor who is familiar with your written work. Recommendations from instructors who can say no more than that you did well on their exams do little to help your candidacy because they add nothing to what's reported on your transcript. You are far better off with a letter from an instructor who can discuss a research project that you carried out in class or a paper that was well-written and thought-provoking. You can also use letters from employers who are familiar with your work. It does not help you to seek out high-level government officials to write on your behalf unless you have worked directly for them and completed a substantive project. Choosing appropriate recommenders should be discussed with your prelaw adviser since every student's situation is unique.
Finally, you need to be aware that law school admissions offices may conduct Internet searches for public information about their applicants. You should delete anything that might be considered offensive since this could negatively affect your application.
RESPONDING TO ADMISSION AND WAITING LIST OFFERS
Once you submit your applications, you should not forget about them while waiting for the first response to arrive. Visit the schools that you applied to, especially if they are in the New York area, so you can determine whether each school would be a good fit for you. For instance, are there kosher restaurants nearby, or must you bring your own food each day? What accommodations will the law school make when you tell them that you cannot attend classes during religious holidays? What would your commute be like, or should you look into a dorm room or an apartment? Knowing the answer to these questions will help when you need to make decisions about which school to attend.
If you are admitted to more than one law school, you will have to make a decision about which one to attend. There are many factors to consider in such a choice, including the cost of tuition and any merit scholarships or financial aid that you are awarded. At this stage, you certainly should reach out to your prelaw advisor to help you make this choice.