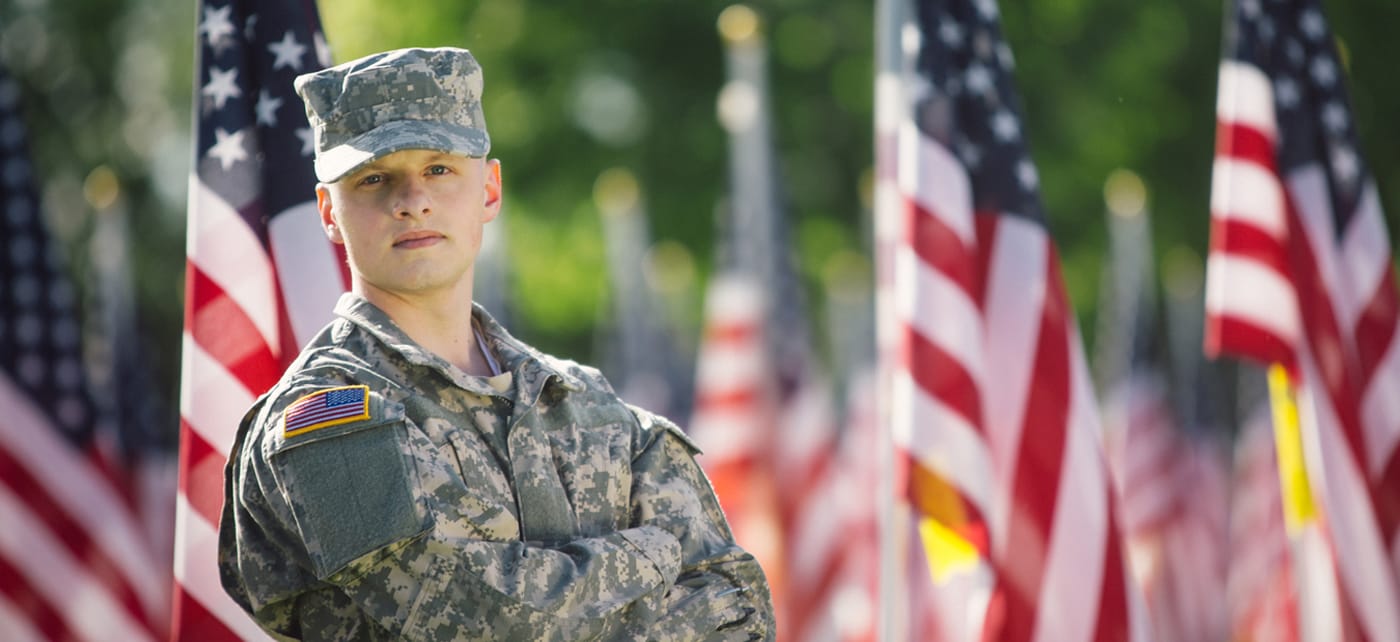 Veteran's Program
Veterans and Service Member Resources
The purpose of this page is to provide veterans, service members, and their families a list of external resources which other military students have expressed a desire to have as a handy reference in the past. Disclaimer: Touro College does not endorse any of the public or private persons, agencies, groups or associations listed here.
Affordable Colleges Online
The Forever GI Bill Benefits guide provides a comprehensive FAQ section on how the GI Bill has changed and who's affected, breaks down specific changes to the provisions, and includes a few additional resources where readers can learn more.
About Affordable Colleges Online
Affordable Colleges Online provides community resources and tools related to higher education with an eye on affordability and accreditation.
www.affordablecollegesonline.org
The PFC Joseph Dwyer Veteran Peer Support Project
"…the PFC Joseph Dwyer Peer Support Program was created as part of the 2012-2013 state budget to help veterans meet with other veterans in a secure, comfortable atmosphere to help each other cope with the effects of PTSD and TBI. The Vet-to-Vet approach of the Program allows for complete anonymity without fear of reprisal. Since its inception, this Program has provided proper support to veterans and most importantly, saved lives."
Learn more about PFC Dwyer and the project (pdf)
Suffolk County Chapter Phone: (631) 853-8345
Easter Seals
"Military & Veteran Services: Easter Seals New York currently provides three military and vocational services programs to support our returning veterans as they reintegrate into society and gain the skills needed to obtain employment and become productive, active members of our workforce. Eligible participants go through an intake and assessment process, receive hard and soft skills training and finally, employment placement and retention services. Homeless Veterans Reintegration Program (HVRP) Today's service members and veterans are making significant contributions to their communities, but some face challenges during transition and reintegration. Through this program, honorably discharged veterans in New York City and Syracuse receive skills assessment, career counseling, and other support services. Homeless Female Veterans/Veterans with Families Reintegration Program More women than ever return home from active duty to face the same struggles as their male counterparts finding employment. Female veterans often face a much more difficult reintegration process for several reasons: prevalence of military sexual trauma is high, some women do not identify themselves as veterans, and, when homeless, often fear they will lose their children. The first few months after their service has ended are crucial. The intake and evaluation process in this program directs support to the veterans as they begin the process of reintegration. Vets2Jobs In Syracuse and Long Island, New York, Easter Seals New York operates a Vets2Jobs program in conjunction with its HVRP program. Vets2Jobs works directly with unemployed or underemployed veterans and provides: assessment of skills and interests; assistance with resume writing and interviewing skills; face-to-face time with local businesses in need of qualified workers and; job placement for veterans in communities throughout Syracuse.
Contact
Easter Seals New York
42 Broadway, Suite 1136
New York, N.Y. 10004
Phone: (212) 943-4364
www.easterseals.com/newyork/
The Soldiers Project
"The Soldiers Project is a 501 (c) (3) non-profit organization dedicated to providing free, confidential psychological services to US military veterans and their loved ones who have served at any time after September 11, 2001.The Soldiers Project is committed to providing a safety net of psychological care for military service members and their loved ones as well as educating the general public on how the psychological consequences of war affect not only those who serve, but also their loved ones at home and in our communities. We provide free, confidential professional psychological counseling services to those who have served in our nations military after September 11, 2001."
Contact
www.thesoldiersproject.org
National Phone (Toll Free): 877-576-5343
Long Island Phone: 516-627-3225
longisland@thesoldiersproject.org
United Veterans Beacon House
"UVBH is a 501 C 3 not for profit organization that provides housing & supportive services to homeless U.S. Veterans & non-Veteran women, children & men. We man-age & support 30 housing locations, providing safe clean structured living environments to more than 253 individuals on any given night. Of our 253 beds, 165 are devoted solely to Veterans. UVBH has successfully helped Veterans & families move from transitional/shelter housing to independent permanent housing for more than 20 years. We are proud to report that we have documented assisting 7,727 United States Veterans & over 4,665 civilians. UVBH provides its residents with a host of supportive services providing the tools & foundation necessary to become independent successful members of society. In addition to the services listed we provide, coordination of all mental & emotional counseling visits, coordination of & transportation to medical visits & referrals to other agencies who will provide the skills needed for successful reintegration such as money management classes & life skills classes. We provide these services & referrals with our goal in mind; to help our clients be-come independent members of society, which they long for & deserve."
Contact
UVBH Headquarters
1715 Union Blvd
Bay Shore, NY11706
631-665-1571
www.uvbh.com
www.facebook.com/UnitedVeteransBeaconHouse
New York State Department of Labor
"Our Mission - To foster, promote, and develop the welfare of the wage earners, job seekers, and retirees of the United States; improve working conditions; advance opportunities for profitable employment; and assure work-related benefits and rights."
Veterans' Employment and Training Service (VETS): www.dol.gov/vets
United Way of Long Island
OUR MISSION: United Way of Long Island advances the common good, creating opportunities for a better life for all by focusing on the three key building blocks of education, financial stability and health. We recruit people and organizations that bring the passion, expertise and resources needed to get things done. LIVE UNITED® is a call to action for everyone to become part of the change. United Way of Long Island is part of a worldwide network spanning across 41 countries and territories, including more than 1,200 local organizations in the U.S. For more information about United Way of Long Island, please visit: www.unitedwayli.org. OUR OUTREACH: We do this by developing programs and funding over 110 community partners. Together, we invest in education to ensure children succeed in school and achieve their potential. We help families become financially stable and independent. And, we ensure our communities have access to healthcare, food, and positive lifestyle choices. Our expert staff, supported by a high profile Board of Directors, brings together partners and volunteers from across Long Island to discuss issues, raise funds and develop programs for the building blocks of a good life:
A quality education that leads to a stable job
Enough income to support a family
Workforce readiness
Good health
Veterans' and Servicemembers' Rights Clinic, Touro College Law Center
The clinic honors the sacrifices of the men and women who have worn the uniforms of our nation's armed forces. The services the clinic provides are particularly needed in Suffolk County, which has one of the largest concentrations of veterans anywhere in the country, and is the site of a major VA Hospital, the Northport Veterans Affairs Medical Center. Students, working under the supervision of an experienced attorney-professor, provide free legal assistance to veterans and their families, visit veterans homeless shelters, participate in stand-downs, and present programs advising veterans on their legal rights. The clinic gives priority to matters that will prevent or relieve homelessness or remove barriers to reintegration of veterans into civilian life.
Typical matters handled in the clinic include:
Landlord-tenant/eviction

Debt relief/collection

Bankruptcy

Mortgage Foreclosure

Driver's license restoration

Child support modification

Unemployment insurance

Warrants and fines

Income tax

Benefits applications and appeals

Discharge upgrades
*All representation is free of charge and strictly confidential.
Read the Touro Law clinic brochure (pdf)
Contact
Phone: 631-761-7080
vetsclinic@tourolaw.edu
The Steven and Alexandra Cohen Veteran Center and Military Family Clinic, NYU Langone Medical Center
NYU is offering free mental health services to military veterans (and their families), regardless of era served or discharge status (honorable, dishonorable, etc) through their Military Family Clinic and the Cohens Veteran Center. They specialize in family therapy, in addition to many other types of care, and have a very short wait list, generally 7 to 10 days on average. They also compensate for some travel (providing Metro Cards) and have a new drug and alcohol treatment program as well as a recently launched TBI treatment program (both of which are also free).
NYU is also conducting a massive study on post-traumatic stress, depression, traumatic brain injury, and also looking at why some people are more resistant to post-traumatic stress than others. This is absolutely CONFIDENTIAL. Participants do NOT need to have post-traumatic stress to participate, nor will this be any sort of diagnosis or treatment study (they do not ask participants to take any sort of medication or drugs). The study compensates up to $515 as well as travel expenses, and needs Post 9/11 era veterans (you do not necessarily have to have been deployed, as they need non-deployed personnel for the control group). People interested in the study can call 877-698-3299.
Contact: To make an appointment, or with questions about our services, please call us toll-free: 855.NYU.4677 (855.698.4677) or email us at militaryfamilyclinic@nyumc.org
We are conveniently located at One Park Avenue, 8th Floor, New York, NY 10016
Follow us on Twitter and check us out on Facebook
OnlineSchools.org
onlineschools.org is a free web site that provides current and past members of the military and their family members a simple and effective source for finding and examining information relative to tuition assistance benefits. onlineschools.org has collected information and links from various public and private organizations and made these (often hard to find) programs and their web links available with little effort at further research. Touro College is not liable for the information contained on this site and is not an affiliated college under the "Find Your School" tool on this site.
Workforce Opportunity Services
WOS is a nonprofit social enterprise dedicated to assisting under-served and diverse populations. Our mission is to find career opportunities for service members. We identify roles that match skills gained through your education or military experience to allow you to flourish. We mentor you every step of the way and our services are always free.
WOS is a charitable education and social venture enterprise that prepares highly-motivated young adults and veterans to chart their own paths to personal, professional and financial independence. Through our various programs, we have nurtured and mentored participants for over 50 clients in over 25 cities. This ongoing support makes all the difference in long-term employment success.
The WOS Learning Center offers free workshops and classes to New York City residents. We focus on skills that develop both personal and professional growth. Our aim is to help individuals achieve success in all areas of life. Our workshops cover everything from business writing to interviewing techniques to navigating career changes. With new workshops always being developed, we are sure to have something to fit everybody's unique needs.
We provide intense, college-level training to get anyone up to speed in a corporate environment. WOS partners with universities and companies to ensure that participants only learn the skills directly relevant to their job function and future success. This work study program is a combination of school, work and full-time commitment. We give participants the tools, knowledge and support they need to launch a successful career path.
WOS On Demand places skilled individuals looking for their big break into immediate job placements in IT or Business. Our clients are always looking for motivated entry level talent but are unsure where to find them. Talented young job seekers may not know how to break into corporate America. That's where we come in. WOS can land participants a great full-time job in a Fortune 500 company. We also provide mentoring to make sure that participants are successful in their new roles.
*We are the first steps of an individual's corporate career path. Consultants through WOS receive personalized professional development as well as a benefits package. Our goal is for all consultants to be hired directly by the client company. Successful consultants make this transition and have launched long-lasting, lucrative careers with our clients
To learn more about any of our programs, please email contactus@wforce.org
Founded 2005 475 Riverside Drive, Suite 1350, New York, NY 10115 212.870.2260 wforce.org

New York City Department of Veterans Resources