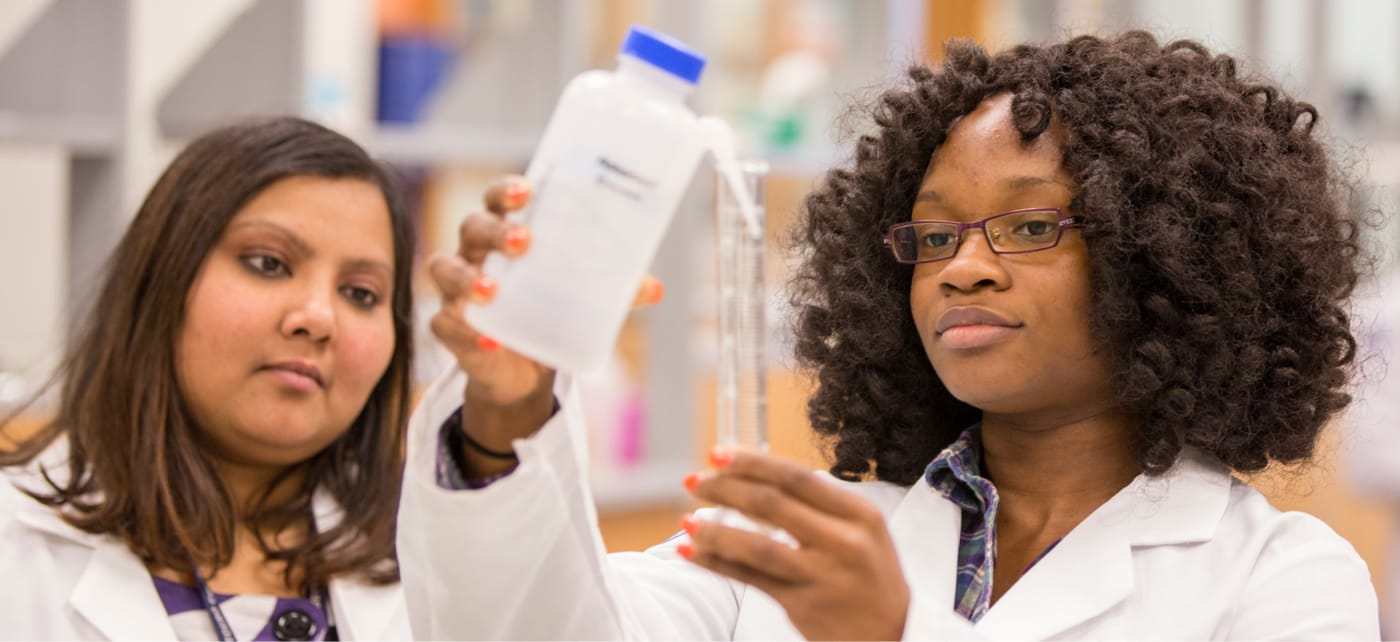 Research
Touro University/Lovelace Biomedical Research Institute Innovative Intramural Research Grant Program (TU/LBRI-IIRG)
Guidelines and Application Instructions
The Touro/Lovelace Innovative Intramural Research grants are intended to encourage the development of innovative collaborative research projects in the biomedical and health sciences between the Lovelace Biomedical Research Institute (LBRI) and the multidisciplinary research communities within Touro University at New York, California, Nevada, and New York Medical College.
This program will consist of a single annual competition. The expectation is to fund three to six awards per year.
To familiarize themselves with the areas of research focus and potential collaborators at LBRI, applicants are encouraged to visit the Lovelace Biomedical Research Institute webpage. Further information can also be found on this press release and the New Horizons: Touro University and Lovelace Biomedical Research Institute webinar recording
Focus:
A key litmus test for an award is an anticipated high probability of securing future extramural funding for the proposed project.
These grants are not intended for bridge support of presently active research projects.
Eligibility:
Only full-time faculty at LBRI, Touro University (NY), Touro University California, Touro University Nevada, and New York Medical College are eligible for funding through this program; new investigators are encouraged to apply for consideration.
Faculty may participate in only one proposal.
Applications must be collaborative between LBRI and another Touro member school or schools.
Each institution participating must designate a single Principal Investigator (PI) for its component of the project, and those individuals must hold an appropriate appointment for the role of PI. Other faculty participants may serve as Co-Investigators only.
Participation by investigators across campuses must be fully justified by the project aims and goals; technical and scientific responsibilities for the project should be delineated for each PI.
The application must clearly and convincingly demonstrate that the proposed project embodies a new research direction and represents a substantive and meaningful collaboration—i.e., there is a demonstrable fundamental intellectual partnership that is central to the design and conduct of the research and analysis of results.
The proposal must not overlap with any existing sponsored projects within the Touro University community.
Submission and Review Process:
Applications are due: December 5, 2022.
The lead investigator must submit a Letter of Intent by November 18, 2022, listing the names, titles, and affiliations of all investigators involved and the proposed title of the study; submit the letter of intent to NYMC-OVPResearch@nymc.edu
Applications that have been previously submitted to an extramural funding source for the same or a closely related project are not eligible.
Applications will be reviewed by an internal review panel comprised of investigators who have active research programs and proposal review experience at the national level (e.g., NIH). Composition of the review panel will be structured to ensure appropriate expertise for evaluation of applications received.
All proposals will be scored using NIH criteria modified to fit the purpose of this program. A short written review will be provided to applicants at the end of the award selection process.
Proposals that are not funded at the first submission may be revised and re-submitted at a subsequent deadline consistent with the solicitation announcement in effect. However, such proposals must specifically and carefully address the issues raised during the previous application review.
Funding:
A project period of no more than one year is allowed, with an anticipated start date of March 1, 2023.
Applicants may request:

Up to $50,000 for projects not using small animals or human subjects;
$75,000–$100,000 with strong justification when studies include animals or human subjects.

Budget direct costs may support scientific personnel, supplies, and services. However, salary support for PIs is not permitted. With very strong justification, equipment and/or travel costs necessary to conduct the research may be requested. Additionally, funds cannot be used for renovation, membership dues, or IRB fees to other institutions.
Application Instructions:
Download all application forms to your local computer. Using the full Adobe Acrobat (not Reader) you may then complete and save each form. Use 1/2 inch margins, 11 pt. Arial font.
Face Page: One PI should be selected as the contact PI and all communication will be with that individual. Institutional approvals for use of human subjects, animals, and/or biohazards will be required on a just-in-time basis. If more than two PIs are collaborating, the Face Page document may be expanded to include the additional information and signatory lines (Download Cover Page form).
Research Plan (limited to 5 pages)

Specific Aims
Research Strategy:

A statement of significance and impact.
An overall rationale for the experimental approaches proposed (avoiding highly specific details regarding scientific methods) and delineated experimental design and analysis to be pursued.
A clear statement describing the nature of the collaborative arrangement and the roles of the collaborating PIs.

A specific plan of action for seeking future extramural funding:

Identify the anticipated funding source(s) and, where possible, the specific funding program that will be pursued.
Explain why a future proposal will be competitive for a particular sponsor.
Provide a timeline for proposal submission, possibly during, but most likely within six-nine months of the end date of the TU/LBRI-IIRG award period of performance.

References (limit 2 pages): Provide complete references, including all authors & full title, to publications cited in your research plan.
NIH Biosketch (limit 5 pages, per investigator): Include a biosketch for the PIs and Co-Investigators. List the current, pending and recent prior funding (2 years) available to each applicant. List all publications (published or in press only) in the past five years: (Download Biosketch Form).
Using the format provided, prepare an overall project direct costs budget and individual direct costs budgets for each school's component. Funds cannot be used for investigators' salaries, renovation, membership dues, or indirect costs or IRB fees to other institutions.
Budget Justification (limit 1 page): All items must be fully justified, following the format of the budget page; indicate the % effort and describe the role of all personnel. (Download Budget form).
Additional pages may be created using a word-processing package (e.g., MS Word), then converted to .pdf files. When completed, the above components must be combined into a single pdf file named: Contact PI Last Name_Contact PI First Name_TULBRI-IIRG_2022F.pdf
Applications are to be submitted to: NYMC-OVPResearch@nymc.edu.
Questions about the program and the application process may be addressed to: NYMC-OVPResearch@nymc.edu.